HVAC contractors deal with heavy competition, especially when it comes to service-related keyword ranking. That's why so many businesses turn to paid ads, which offer the benefits of pinpoint targeting to bypass competitors. Nolen and Jason talk about creating a successful, cost-effective marketing plan to maximize the return on your ad investment in our latest podcast. So if you've considered experimenting with paid ads, or if you've only claimed mediocre returns in the past, be sure to listen in.
Look for These Key Topics:
How to Prepare for Paid Ad Campaigns
Understanding the Average Lead Journey
Smart Paid Ads Strategy for Beginners
Getting Cost-Effective Results from Your Ads
Preparing for Paid Ads
As with any part of your online marketing strategy, your paid ads require a firm starting position to launch. That foundation is your SEO (search engine optimization) strategy. If you haven't taken care of these organic search elements yet, you'll need to do so before attempting paid ad campaigns.
Essential Organic Search Elements
Codebase Development
Design – Graphics and Navigation
Content Writing
Google My Business – Registration
Reviews Integration
Once you have a professional website for leads to pour into, then you can kick off your paid ads! However, before we dive into practical starting points for your advertising, we need to re-examine the lead development process. First, you'll need a high-performance website with relevant landing pages.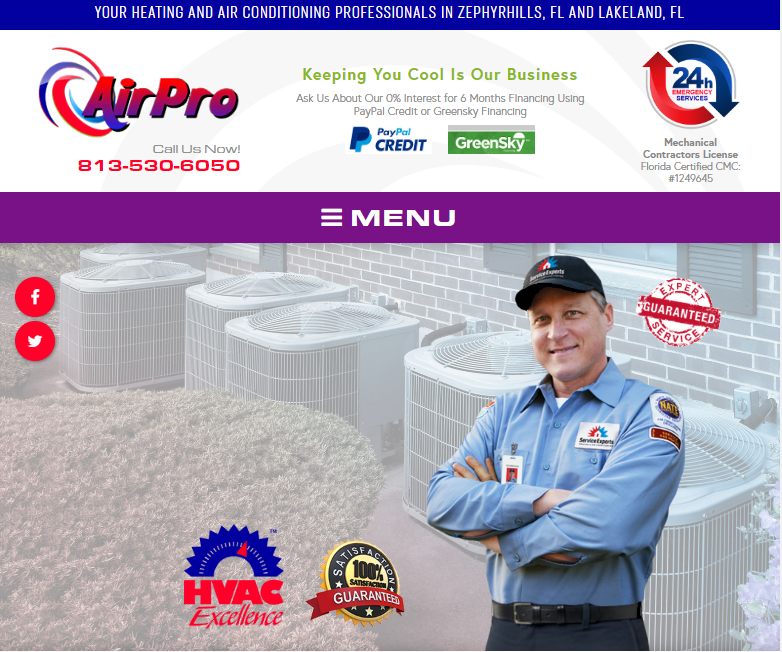 Understanding the Course of Lead Development
In their discussion, Jason and Nolen discuss how even the buying process for a shampoo bottle may last as long as three months. But, of course, if something so menial requires such a long decision process, it's only natural that HVAC leads might take even longer to transform into an actual business. After all, this is a significant investment.
Here's how a typical non-emergency lead might progress. First, the consumer encounters an element from your company's marketing program. That might be the product of your SEO for HVAC keywords, social media advertisements, or even word-of-mouth marketing. Then, when they begin their search for their heating and cooling service, they recall your marketing and visit your site. The initial visit may only last for a few minutes.
Fast forward to weeks or months in the future, and the consumer returns to your website once more. This time they take longer, visit a couple of service pages, then leave. At this point, they may turn to your social media page and citation sources to examine your company's reviews. Then, finally, they revisit your website one more time and make the call to your office.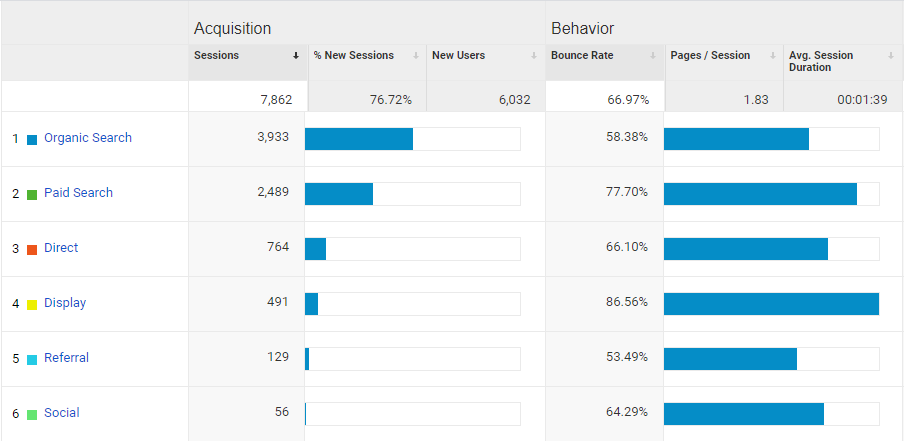 That's quite a decision process! But, unfortunately, only 3% of people who click on your Google Search listing will complete the entire journey to becoming actual clients.
Key Takeaways from the Lead Process:
Consumers may require multiple site visits before they convert.
There are several points in the decision process where ads can help.
Organic SEO elements still play a massive role in the search progression.
Progressive Order of Paid Ads
Once an HVAC contractor establishes a firm foundation of website SEO, then paid ads to become a natural second step. But, with so many platforms to choose from, how do industry professionals know where to begin their efforts? Over the years, our team at HVAC Webmasters has completed a lot of research and testing with paid ads, and there's an optimal progression that works wonders for most heating and cooling companies.
Step #1: Retargeting
Paid Ads, Step #1: Retargeting
One of the most dangerous parts of the lead development process is the period after a visitor's initial exposure to your website. Even if the potential client experiences a great first impression with your brand, people eventually forget most of the encounter as they move on with their daily online routine. While your website can't chase after these would-be clients, retargeted ads can.
These ads pop up in the visitor's browser as they shop or browse on other websites. That's why you'll discover ads from your recent site visits following you to Facebook – their retargeting program is called Pixel Tracking – or as you look up recipes to plan evening meals.
Do you know why these ads are so popular among businesses these days? They multiply a potential customer's likelihood of converting three to five times! Imagine transforming your conversion rate from 3% to 9-15%. They're also dirt cheap, running somewhere around one-tenth the cost of traditional PPC ads. Excellent returns and low investment costs make for a pretty outstanding paid ads venue.
Step #2: Geofencing
Paid Ads, Step #2: Mobile Ads via Geofencing
Don't let the fancy terminology fool you. Geofencing is simply a flashy term for the geographical ad targeting that's been available for the better part of a decade. Any company or marketing professional trying to sell geofencing as a new concept isn't worth your business.
This specialized ad targeting offers lucrative opportunities for your business! When a consumer searches for "AC repair" or even a local competitor, it's easy to track that activity and create a banner ad campaign to pursue that potential client. With the added benefits of geofencing, you'll conveniently eliminate any false leads from outside of your service area.
So what does this process look like for a consumer in a real-world situation? Imagine a homeowner is hunting for HVAC contractors to complete a furnace replacement. They've seen one of your competitor's PPC ads on Google Search and visits their site. Later that day, they pull up Candy Crush or another app and see a well-crafted banner ad for your company. Since the consumer is already in the market for HVAC services, they click the ad and visit your site.
Step #3: PPC Campaigns
Paid Ads, Step #3: PPC Campaigns
Of course, there are always the traditional PPC venues available in Google Adwords and Facebook Advertising. While they cost more than geofencing and retargeted ads, both of these platforms offer substantial opportunities for growth. Even freshly minted HVAC contractors can find important information on creating and managing a PPC campaign on Adwords.
So what's the appeal for these platforms? For one, they avoid the fierce keyword competition of HVAC SEO. Second, both Google Adwords and Facebook Advertising provide outstanding targeting capabilities for finding the right audience. Third, as the largest search engine and social media platform (respectively), these ad programs also promise vast consumer bases for contractors to pursue. Finally, many businesses see a double return on their Adwords investment. If you've already done a great job of optimizing your website, then much of your paid ads keyword research is already done.
If you haven't done so already, try making a few test campaigns and running them for your business. Google often offers free credits to help you get used to the Adwords platform. What do you have to lose?
Team Up With HVAC Webmasters
While paid ads certainly offer many growth opportunities for heating and AC contractors, we know that trying to run your campaigns can be pretty demanding! That's why our team at HVAC Webmasters provides substantial resources to help you analyze your advertising strategy, refine it, and manage it for you. We also offer excellent solutions to kick off your SEO for HVAC services. As a result, our clients enjoy page one rankings, better traffic, and higher lead volumes.
Podcast: Play in new window | Download