What Are Local Citation Sources?
Local citation sources refer to listings of your HVAC company's name, address, and phone number (NAP), information, on online directories. The usefulness of these citations depend primarily on the reputation of the source on which they are listed. An absence of listings hurts business credibility while inconsistent NAP information confuses search engines like Google. Some of the most reputable online citation sources for HVAC contractors, include:
Better Business Bureau
Google My Business
HomeAdvisor
Yelp
At HVAC Webmasters, we use citation sources to help contractors rank higher on local searches. Listing directories receive your business information from data aggregators like Acxiom and Nuestar which collect the information from public records. With the help HVAC Webmasters, your HVAC company can expand its web presence and reinforce its credibility among search engines. In addition, optimized citation sources can develop a solid foundation for your local SEO strategy. Let us help you rank better and earn more customers by calling (800) 353-3409 today, for citation sources for your HVAC company's website.
Why Citation Sources Are Important To Your HVAC Company Website
Citation sources are important to your HVAC company website because they send signals to search engines which influence local rankings. This concept is evidenced by MOZ in their 2017 local ranking factors. Research shows that search engines like Google and Bing consider citations when ranking web pages. Citations list your NAP (name, address, and phone number) which makes accuracy and consistency crucial for conversion rate optimization. To review, citations help HVAC company websites in the following ways:
Authority / Trust Building: Consistent and accurate listings increase authority and earn trust
Link Building: Well known citations provide valuable backlinks to your website
NAP Information: Customers looking for your company will find contact information on directories
Search Visibility: Optimized citations enhance search visibility by sending signals to Google
Directory listings validate your HVAC company, as a legitimate and functioning business. Although other factors like customer reviews are taken into consideration, citations are taken more seriously than some people realize. Because listings represent your contact information, consistent information instructs Google and other search engines to rank your company higher. Not only will your search visibility improve, but your ability to attract potential customers will increase exponentially. The more citations listed, the more people will be able to find your HVAC company.
Citation Services for Your HVAC Company
At HVAC Webmasters, our goal is to significantly improve your company's ranking on search results, and we can accomplish that through SEO marketing services. There are two types of citations that we optimize, partial (name and phone number) and full (name, address, and phone number) citations. When claiming listings on review sites and online directories, we ensure information is accurate and consistent. In addition to the aforementioned citation sources of BBB, Google My Business, HomeAdvisor, and Yelp, we optimize listings on:
Angie's List
Superpages
Yellow pages
And many more websites!
Consistency is a crucial aspect of listings optimization. Each citation that is published, must to be identical throughout every directory. If contact information is conflicting, Google won't know which information is accurate. Furthermore, invalid contact information can spread fast once its picked up by data aggregators. We pay attention in great detail to ensure that every single published citation is identical. This goes for the way your company name is stylized, to the proper suffix abbreviation of your address. Citations that are placed on well-known and highly regarded websites will help search engines gauge the credibility of your business. Because citations are critical to ranking on Google's local search results, we target quality directories that most substantially influence ranking. Give us a call today at (800) 353-3409 for citation source optimization from HVAC Webmasters.
More Citation Sources Include More Clicks and Calls for Your HVAC Website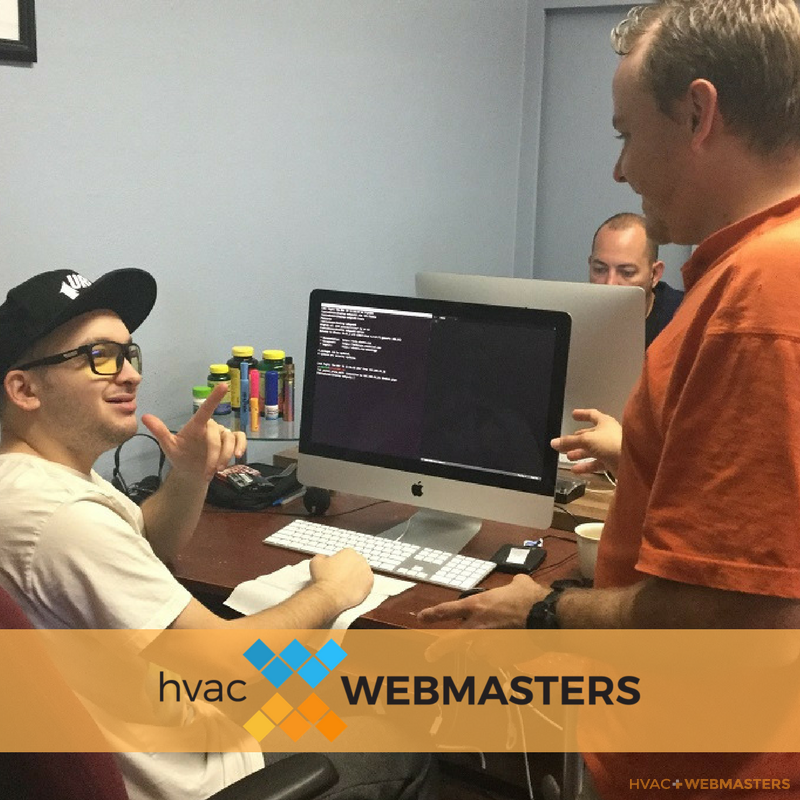 Unbeknownst to many, your primary website is actually a citation source in itself. Every well optimized website should list NAP information on the home page. This helps Google relate your website to a physical business location and more effectively market it on SERPs. Additionally, click to call functionality provides an easy way for mobile users to inquire about your services via phone call. This can increase conversion rates, and encourage more business.
HVAC Webmasters has years of experience optimizing citation sources for HVAC companies. Our goal to ensure your business ranks higher on search engines and gains recognition among members of your local community. While this aspect of search optimization isn't always the most advertised, it is a vital step in ranking your HVAC business on Google and other search engines. In addition, it is a beneficial strategy to attract potential customers and increase sales. Get started on your 2018 internet marketing strategy by contacting HVAC Webmasters today.
Call (800) 353-3409 for citation source optimization for your HVAC company website.