What Is an HVAC Keyword Strategy?
A keyword strategy refers to the research and implementation of specific keywords within your HVAC company website's content, meta description, header tags, and title tags, with the intention of ranking first on Google for those keywords. While keywords don't seem like a big deal, it helps in a number of ways from consumer researching services online, to search engine optimization and other SEO components like blogging content. Because potential customers are using the internet to find new products and services, the right keywords will help not only customers find your website, but search engines, as well.
Proper use of keywords, or even the wrong keywords, can make or break a website's online visibility; this is why hiring a professional SEO marketing team can help you find the relevant keywords that can drive customer traffic to your business. At HVAC Webmasters, we will help our HVAC company customers achieve the tops results for your website. Our team of skilled writers understand what it takes to carry out effective keyword research that will attract customers, rank higher in search engines, and increase business revenue. Let the team at the HVAC Webmasters take your HVAC company to the top when you call us today at (800) 353-3409 for HVAC keyword strategy
Effective Keyword Research for Your HVAC Company
When working on your HVAC company's SEO and internet marketing campaign, our team of professionals will want to get to know you. We do this to get a better understanding of your company's goals and your target audience. By doing this, we can discuss what keywords would drive client traffic and optimize in the search engines. Because our HVAC Webmasters writing teams experience with keyword research, their focus is to provide services that will help you generate customer leads and sales.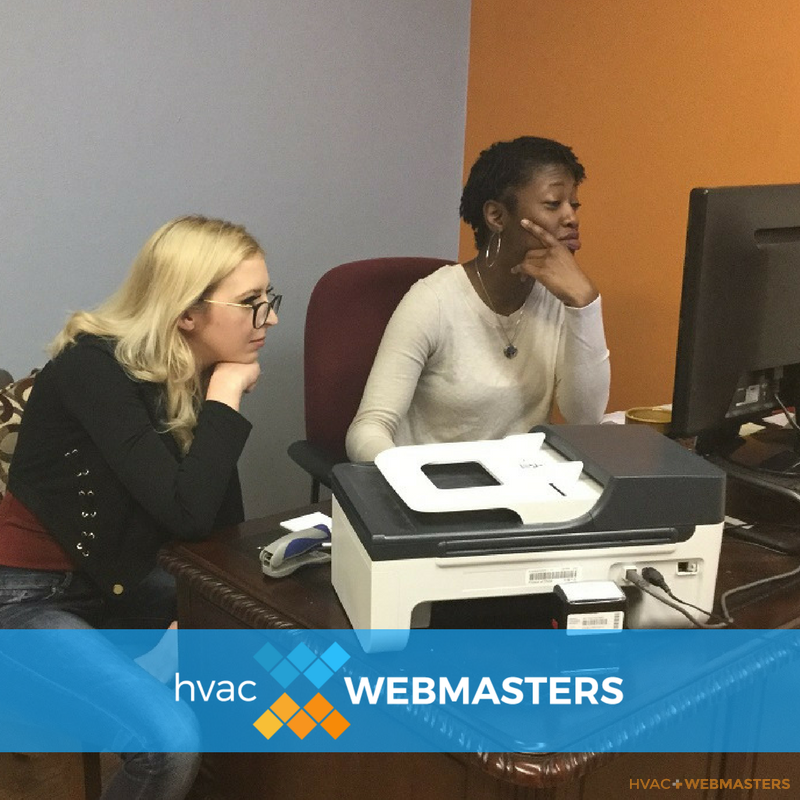 While there are free keyword research tools out there, we advise against them. Free keyword research tools are never really accurate or updated to reflect new changes in keyword volume and popularity. We have been working with local HVAC companies for years and have knowledge of the industry that helps us determine which keywords will attract the most customers and provide you with the biggest return. We never guess which keywords will bring you the most success; we do in-depth research using research and analytical tools to evaluate what are the best keywords for your businesses location. We are ready to help you attract more leads and boost sales with our keyword research, so call us today at (800) 353-3409 to get started on your HVAC company keyword research strategy.
HVAC Keyword Research
Before anything can be done on your site, we will perform a thorough keyword research strategy. Keywords don't just matter to content, but also to the URL structures, meta tags, and even local mapping. When working on your HVAC company's keyword research strategy, we won't just look at the most frequently searched keywords; there are other factors that can help us create a keyword research strategy that will help your website optimize better.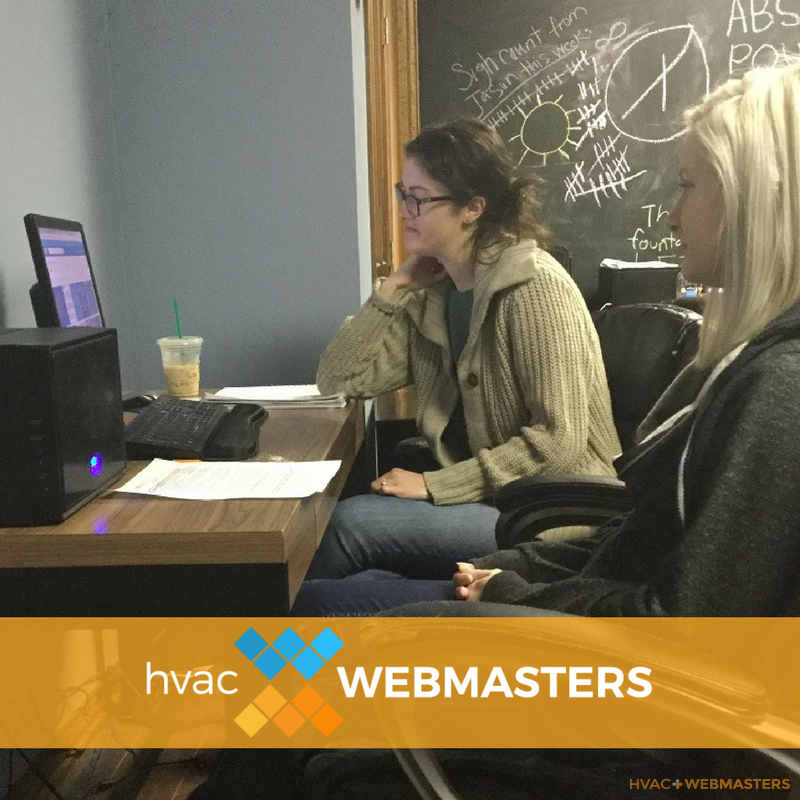 What Your Target Audience is Talking About
We like to look and use keywords and phrases that your potential customer might be talking about when they are talking about HVAC companies. Knowing what keywords your audience is using to search for your specific service will attract more potential customers.
Related Keywords
We will research keywords that pertain to your industry but also related to relevant keywords. For example, we can research product names that have to do with HVAC services and that can potentially create a connection for not only customers but to other people who might want to know more about your industry.
Location of Your Audience
This is another great way to determine which keywords are going to be most useful to your HVAC website. For local HVAC companies, we want to pinpoint what keywords are being searched for in your audience's city. There might be some keywords that rank high, but if they are from consumers who live in a different state, it probably won't be a great keyword to use. We research what HVAC keywords are being used the most in your area and apply them to your keyword research strategy.
Local SEO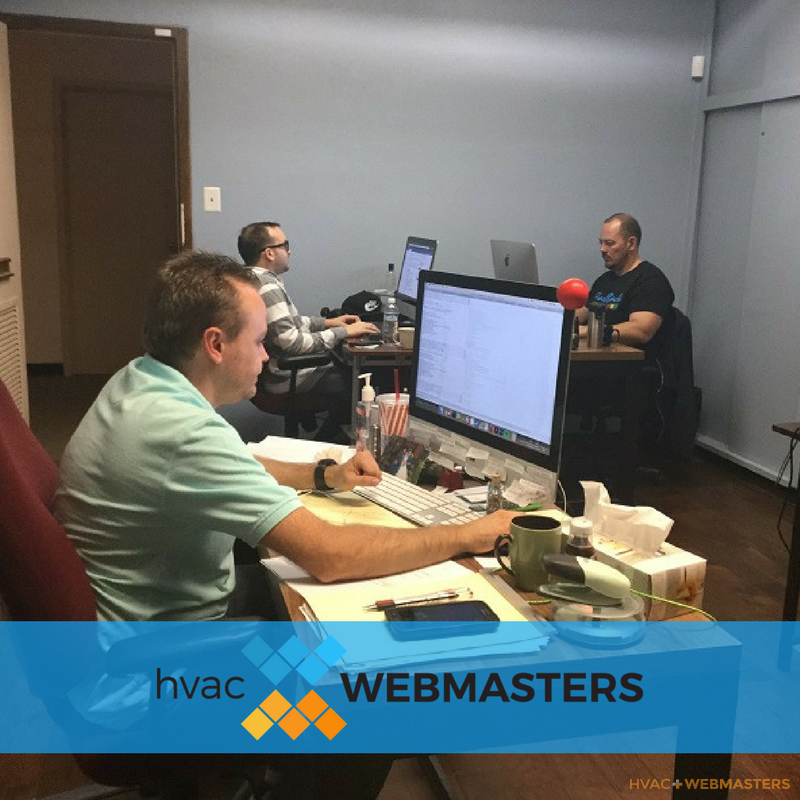 Not only will we look at what keywords your target audience is using, but also look at local keywords. This is crucial because it can help you connect with prospective customers. In addition to that, but local SEO can help with driving customer traffic to your website, but also to your actual HVAC company.
Once we have implemented your keyword research strategy to your whole site, we will continue to work on it as long as your website it running. When we monitor your keywords on your website, there are a few things that we will always ask ourselves.
Do the keywords in your website direct enough traffic from organic searches?
Are the keywords that direct customers to your site generating sales?
Is your HVAC website ranking high in the search engines?
Does your content marketing strategy coincide with your keywords?
Are the keywords meeting your revenue, search engine ranking, and customer traffic goals?
If we see that something is not working and you are meeting your target goal, we will switch things up to ensure you optimize for the proper phrases and keywords. Our number one priority is to see your succeed and we are able to get you to the top with a professional keyword research strategy.
Call the HVAC Webmasters today at (800) 353-3409 to begin keyword research and other SEO and internet marketing services for your HVAC company.