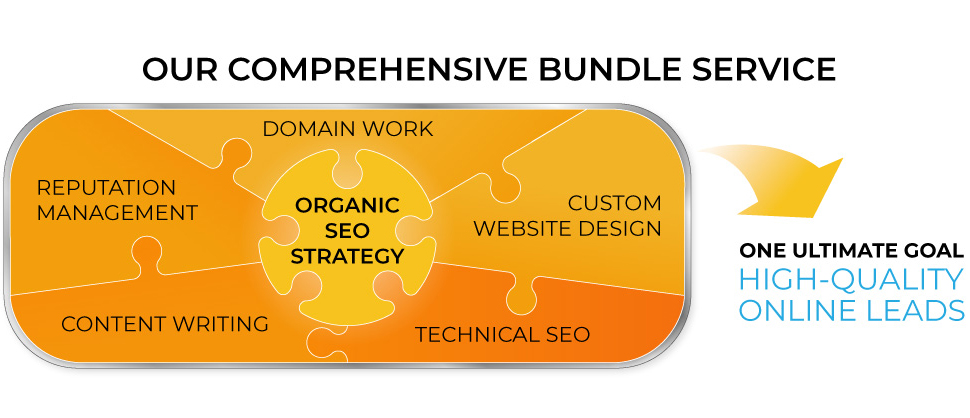 What is HVAC SEO?
HVAC SEO is the process of optimizing your web presence to rank higher on Google search results. High-ranking heating & cooling websites generate the most HVAC leads, which helps produce customers for your business. SEO for HVAC influences websites and local map listings. Various SEO techniques, like on-page optimization, content marketing, and citation building, help produce a more substantial online presence.
The HVAC Webmasters Podcast
The Team at HVAC Webmasters discusses some of the most important topics in digital marketing. If you are interested in improving areas of your online presence, give us a call today at (800) 353-3409.
Get More Reviews - Simplifies the Process of Getting Reviews for Contractors

GEO Location Check-ins - Enhance Local SEO Results with Check Ins

Email & Text Clients - Link Them Directly to Review Platforms like Google, Facebook and Yelp

Post Job Pics - Automatically Update Your Service Pages with Pictures from Your Jobs!
Manage Your Online Reputation - Your Reviews Can Promote and Go to Work for Your Company!

Map Pins - Your Website Can Pin Your Job sites with Geo Coding

Higher Map & Organic Rankings - Datapins Go to Work for You

Google Responds - Your Reviews, Geo Locations, and Photos Can Help Your Standing with Google
2021 is a great time to promote your HVAC company online with Search Engine Optimization. After all, SEO is the most effective way to generate HVAC leads. Also, SEO helps local HVAC contractors increase sales conversions. Despite its upside, succeeding online can seem overwhelming in today's market. Local competitors are targeting the same customers and using similar methods. HVAC marketing was once about billboards and print ads, but modern technology has shifted the focus towards search engines and Google Maps listings. HVAC Webmasters has the answers. Our full-service marketing agency helps rank your business #1 for relevant HVAC keywords.
HVAC SEO Strategies
Step one is planning your search engine optimization strategy. Effective SEO starts with keyword research and URL mapping. First, HVAC Webmasters identifies target keywords and separates them into categories. Next, we map each category to a unique URL. Each URL is then referenced during the content writing phase. Our research team performs extensive analysis with keyword tools like MOZ, SEMRush, & UberSuggest to gauge volume and competition.
Research determines keyword relevance for your HVAC company website. Search volume estimates how many monthly clicks a keyword receives, but those numbers can be misleading when taken out of context. The goal for your HVAC website is to meet the user intent of your consumers. For example, HVAC contractors in Dallas, TX, should target individuals within the DFW Metroplex. Ranking for a keyword like Dallas AC Repair is valuable. However, ranking for DIY AC Repair is not. The first keyword possesses buyer intent, while the latter has informational intent. These nuances are critical to a successful Google marketing campaign.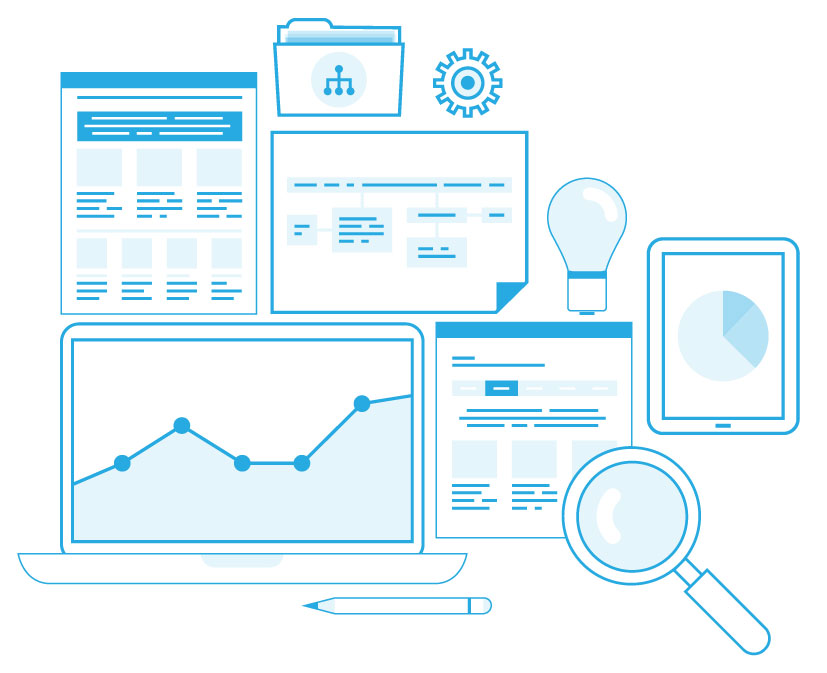 Industry Keywords

The heating & cooling industry comes with its fair share of keywords. There are so many services that a contractor can provide and enough of a demand to create keyword volume for most of them. As you might imagine, industry keywords can fluctuate and volume based on the season. The term "ac repair" will be more popular in the summer months, while "heating repair" will perform better during winter. Depending on the climate of your service area, this will matter more or less. Keyword research tools have become comprehensive in recent years and really give companies an idea about difficulty, competition, and local demand for an ideal SEO strategy.

Local Keywords

As a local contractor, the goal is to rank for local terms. Most of your customers will search for services through their mobile device, and their current location will determine their Maps results. For this reason, it's wise to include local terms within your target keyword. When combining local keywords with industry keywords, you're creating long-tail keywords. These typically have less volume than a term that is searched for on a national scale but also offers more precise targeting and relevance which is what SEO is all about for local businesses.

Secondary Keywords

Volume is important but ranking for a variety of terms within a larger category can be helpful to the overall health of a website. If you offer specific services like coolant & leak repair, the volume will be lower, but the opportunity is going to be higher. Furthermore, you can build topical relevance by creating pages about related topics. For instance, electric furnace repair could be a subcategory of heating on your website, and Google can crawl both pages and associate them one with another. As you build topical relevance, the pages should begin to have a reciprocating influence on each other and boost both the quantity and quality of your rankings. URL Hierarchy / Structure

Speaking of topical relevance, URL structure should be both topical and logical. Two types of pages exist on a website. Parent pages and child pages. Parent pages exist on the top level of a domain. For example, yourwebsite.com/services would be a parent page. Child pages are on a lower level of the domain (which can drill down several levels). An example of a child page would be yourwebsite.com/services/ac-repair. A clear and logical structure should be developed as part of the SEO strategy and be based on keyword research and relevance. Website Images

Brand images are the best and highest quality photos to put on a company website. Pictures of your employees, facilities, equipment, and logo are the best to display. These images are easier than ever to create, with most smartphones now having cameras and the ability to text or email pictures to others or store them for future use. You'll see this often on social media pages for small businesses, and it should extend to your website as well. Images should be pre-approved as part of your SEO strategy, and you should designate specific image files for each page. For example, the homepage should have several photos, while the parent and child pages should feature topically relevant images.
HVAC Keyword List
Our services target buyer intent keywords, meaning terms that will actually lead to sales conversions. Some marketing services ask their clients to "pick keywords" … which is something we don't do. Why? Because it's stupid. To rank well on Google, you can't "pick keywords." you must instead create a multi page website that markets for all of the services you offer. For example, the homepage might have a local keyword like HVAC contractor in (City) while your AC repair page might be optimized for AC repair in (City). We don't limit your website to a set number of keywords. We target everything that will help.
In recent years, Google has recalibrated its standards, and placed far greater value on quality content that educates and informs readers, rather than content that exists for the sole purpose of increasing search ranking. Unfortunately, companies across all industries have been slow to adjust, and have suffered by losing out on leads that would otherwise be available. HVAC Webmasters provides cutting edge SEO services to contractors throughout the United States. By partnering with us, your company will never again suffer from stagnation or participate in antiquated practices. We evaluate new trends in the industry, and evolve alongside Google.
Keywords WITH Buyer Intent
ac repair near me
air conditioning repair service
a/c repair
central air conditioning repair
emergency ac repair
furnace repair near me
furnace repair companies
hvac services near me
hvac installation services
Keywords WITHOUT Buyer Intent
ac troubleshooting tips
diy hvac repair
fix an ac
fixing ac condenser
home ac repair diy
how to fix an ac unit
As you might imagine buyer intent keywords are more likely to be searched for by interested consumers. The second list of terms are more likely to be queried by people with no interest in buying your services. Many of them are looking for do-it-yourself tips (DIY). Bottom line is, they don't want to spend money and therefore can't help your business. When SEO companies optimize websites to rank for terms without buyer intent, they might point to the high traffic numbers. The problem is that none of that traffic will convert, making it irrelevant. HVAC Webmasters optimizes your site for keywords with high conversion potential.
Conducting Search Engine Optimization
Once the strategy is developed and documented, the implementation can begin. SEO is simpler to understand when it is separated into small categories. Thinking about SEO as a single task is a mistake for HVAC companies. The process has so many elements, and they all work together to formulate a larger scale impact. The ultimate goal is to improve search visibility on Google. Keeping your eyes on the final result will help you resist becoming overwhelmed by the sheer amount of concepts associated with search engine optimization. Don't expect to grasp every element immediately since anyone without prior knowledge of digital marketing will go through a learning process.
The SEO strategy outlined previously helps guide implementation with precision and detail. Putting energy and effort into the strategy really pays off when optimizing a website since there's no second-guessing about "is this the right keyword?" or "is this the right URL structure?" All of that information is already organized and is confirmed by research and critical thought. SEO is not something to make up as you go along. Since everything can be measured and documented, the entire ordeal should be based on analytical information rather than gut feeling. Keep in mind as well that Google's algorithm is constantly evolving, so changes will be constant.
Custom Web Design

A website is the foundation of every online presence, and it is critical to SEO success. Once a potential customer visits your HVAC website, they will form an opinion in seconds.

If the opinion is favorable they will stick around, if not they are gone just as quickly as they entered and will move on to the next search result. Multiple design elements influence user experience but one of the most important is customization. Websites built by professional designers look more appealing than templates and Google can more easily index them, especially if they utilize a microdata code language like schema.org. Aesthetics, display, responsiveness, and navigation are other critical factors in website design.

But without a strong code base, elements that would otherwise engage a user remain unseen.

Calls To Action (CTA)

CTA or calls to action inspire visitors to enter what is known as a sales funnel. A CTA can be anything from a clickable phone number to a sign-up here button. Whether they are directly calling your office line or signing up for an email newsletter, they are entering some portion of the sales funnel. When including CTA on a website, there should be clear urgency and incentive for the user. Additionally, the action should be as convenient as possible and require little thinking or effort. An example of this would again be the clickable phone number which a mobile user could simply click on to connect directly to your office line, and possibly become a sale in minutes.
Accolades

Any awards or certifications possessed by your HVAC company should be displayed on the website. The same is true of publications in which you were featured. Examples of certifications include the Better Business Bureau Accreditation along with the Angie's List Super Service Award. As for publications, any local newspaper or blog that conducted an interview with you or one of your employees can be added to the "featured on" section of your website. Displaying badges is all about instilling trust in your potential customers as they browse your website and form a more informed opinion about your business.

Reviews

As a local HVAC contract you probably understand the importance of online reviews, especially on Google and Facebook. But reviews displayed on your website can also be helpful. Luckily there's a way to leverage Google and Facebook reviews and showcase them on your website. This is doubly advantageous for contractors because it populates your company site with user-generated content. Google loves nothing more than content about your business generated by actual customers. Since Google and Facebook require review verification, visitors will be confident in the legitimacy of the testimonials, as opposed to if they were just copied & pasted from another source. The DataPins widget from HVAC Webmasters integrates external reviews from reliable sources.
Mobile Optimization

Most visitors find your website on their mobile devices. In 2021, internet access for the average person is 24/7. They have a smartphone on them at all times and can surf the web at any point throughout the day. Knowing this, a website should always be optimized with mobile in mind. The mobile-first index update from Google confirms the prioritization of mobile websites and encourages webmasters to pay close attention. Several steps can be taken to enhance a mobile page including simple navigation, responsive design, and interactivity. In contrast, qualities that might discourage a mobile user include slow site speed, image distortion, and narrow or oversized viewports. These should be avoided or corrected if applicable.

Google Analytics

Website reporting is made possible with Google Analytics. By installing tracking code within a website's HTML, Google can track visitors and webmasters can analyze trends. Having access to such reliable information (consider the source after all) can help instruct ways to improve your SEO, CRO, and general user experience. Reporting on Google Analytics is made simple, especially with what is known as the Acquisition Report. The AR reveals how many visitors access your website per month, per week, and even per day. Furthermore, it breaks down the source of the traffic by organic, referral, and direct. With data coming straight from the ultimate authority (Google itself) the numbers can be trusted and used to conduct ongoing improvements.
SSL Security

SSL or secure sockets layer is a security protocol for website domains. Part of user experience is the visitor's feeling of security or lack thereof. Secure URLs are https:// while "insecure" ones are http://. If your website is the latter, most browsers will warn the user that the site is not secure. This clearly discourages a favorable user experience and in fact encourages the would-be visitor to abandon their entrance into your sales funnel. Since SSL influences user experience, its impact on SEO is legitimate, even if technically indirect. Again, all of these finer details combined make a large difference.
"THE BEST QUALITY MARKETING YOU CAN DO FOR YOUR BUSINESS"
HVAC Webmasters is considered among the best SEO companies for small businesses. Having helped AC companies reach their fullest potential since 2013, we've established ourselves as a trusted service that contractors can rely on. Our niche specificity also separates us from other general marketing firms. We deal with HVAC contractors personally, so we understand the market better than most. Call (800) 353-3409 now to ask our owners personally about evidence of HVAC Webmasters' excellence.
We are a national company meaning we work with contractors throughout the United States. You mustn't worry about competing with another one of our local HVAC clients, since we ensure a unique strategy for each of our contractors. No two websites are the same with our services, and the same is true of keyword strategies, semantic markup, and blogger outreach.
We treat each company as a unique and valued customer and the results speak for themselves.
On Page SEO for HVAC Contractors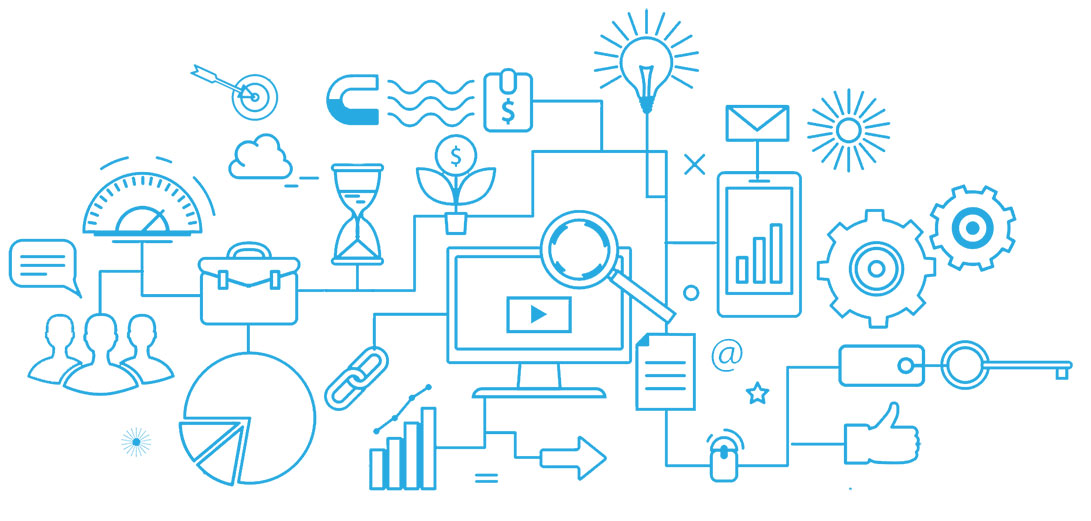 Most people with general knowledge of SEO are most familiar with on page SEO. That's because keyword placement, meta descriptions, title tags, and header tags, are the most widely referenced aspects of optimization and can all be characterized as on page elements. The term on page SEO is fairly self-explanatory in that it refers to optimization that takes place directly on a webpage. Using keywords identified in the research and planning stage, on page SEO empowers you to begin to implement them onto your pages. These tasks are made simpler with WordPress and the plugin Yoast, which allow for keywords, meta descriptions, headers, and title tags to all be entered without knowledge of HTML.
HVAC SEO does not work overnight but it has a chance to become the most consistent and sustainable digital asset for your business. Pages that optimize today might end up being lead generation funnels in years ahead. Pages can establish trust overtime, mostly by tenure and link building, along with user behavioral metrics that indicate a favorable user experience. The more efficiently and precisely on page SEO is executed, the more valuable the page itself becomes, especially as a long-term business asset and generator of leads. On page elements also set the stage to implement off site and technical aspects of SEO.
Keywords (On Page)

On page SEO is where keywords show their worth. They should be input into several areas on a page, including meta descriptions, title tags, header tags, image alt text, and body content. In each case, placing the keyword at the beginning of the sentence makes it more valuable for SEO. One thing to be weary of is redundancy. Google strongly discourages keyword stuffing in any area of your website. So don't over-do the title or header tags with keyword-stuffed headlines. As for the paragraph (body content), keep the keywords to a minimum. You want to use them at least once but there should be synonyms used to supplement them so the same word doesn't keep showing up and aggravate the reader. Keyword stuffing is clearly spam.

Latent Semantic Indexing (LSI)

The answer to keyword stuffing is Latent Semantic Indexing (LSI) also known as semantic search. Using tools like LSIGraph.com, contractors can find terms associated with their primary keyword and use them throughout on page elements, specifically body content. This process allows for you to hammer home a subject without keyword stuffing. Google prefers to see a range of terms that are associated with one another, rather than the same term used over and over again. The reader's experience should always be the first consideration, and LSI keywords can enhance that as well. By switching up terms, the reading flows more naturally and organically and seems less forced. LSI is all about topics relating to each other which helps establish authority in Google's eyes.
Title Tags

An SEO Title is known as a Title Tag and it's the main title of your webpage that appears on Google SERPs. It is the most basic way to tell the user and the search engine (Google) what your website is about. That's why it should be relevant, topical, and indicative of what the page is about. In addition to those qualities, an SEO title should also have CTR appeal. CTR or click through rate is the ratio by which users who see your result actually click on it. Adding an enticing headline to your title tag can encourage them to click through but make sure the headline is surrounded by a main keyword and is representative of the page, rather than clickbait. A Title Tag for a local HVAC contractor could be Dallas AC & Heating Services | 24/7 HVAC Repair. The first part of the title tag has the keyword "Dallas AC & Heating" while the second part is an enticement for the user to click through, especially if they are desperately looking for ac repair at an odd hour of the night.

Meta Descriptions

Every search result is accompanied by a description underneath the Title Tag. Meta Descriptions should be between 150-160 characters to guarantee proper display without being cut off. Google temporarily increased that number to 300 but quickly shifted it back. The Meta Description is an expansion of the title tag and provides more space to educate the user about your webpage. Like with the Title Tag, you want at least one keyword within the description. You can also add a phone number to your meta description so that your contact info is displayed before the user even enters the site.
H1, H2, H3 Tags

Headers help organize and format on page content which makes them an SEO factor. Additionally, MOZ concludes that placing a keyword in the H1 tag is a ranking factor for Google. The H1 is the largest of the header types. There are also H2s H3s and in some cases H4s, H5s, and H6s. How many heading types are available depends on the web designer's CSS style sheet. The H1 is most important for SEO while the others are essentially to organize content and enhance the user experience. So in totality, headers have both a direct and indirect impact on search ranking.

Permalinks

The last part of a URL is known as the slug. When a slug is added an published, the link becomes known as a permalink. If you publish a page on AC repair the URL would read yourwebsite.com/ac-repair which would be its permalink. As you might have gathered from the name, a permalink is permanent. Once it is published it cannot be changed without creating all kinds of crawl errors on your website --- none of which help SEO in any manner, and can actually severely hinder it. So choose a permalink that makes the most sense for the page. If it contains a keyword, that's ideal, and try to keep it as short and concise as possible.
Image Alt Text

One misnomer about images is that they can be thrown onto a page and accepted by Google based on their visual presentation. That's not the case. While the visual certainly enhances user experience, the Alt Text is what communicates the images context. This starts with properly naming the image file and then adding the alt text once it's uploaded to WordPress or whatever CMS you are utilizing. Filenames should be written in lowercase with dashes. If you have an image of your HVAC truck, the image file should be hvac-company-truck.jpg or something similar. Once uploaded, the Alt Text should be edited to say Company Name Truck. This process should be paralleled with other images based on what they show.
Off Site SEO for HVAC Companies
There's only so many on page factors for SEO. Many of the elements that influence search ranking take place away from the website or webpage. These elements are known in combination as off site SEO factors. When Google first launched, the ranking algorithm was very simplistic and relied almost entirely on inbound link signals. In other words, the websites and webpages with the most links pointing towards it would rank the highest. It was a sophomoric way to measure trust and relevance and had many holes that were exploited by SEO's of the time. Today, those holes have been closed, and manipulation through links is mostly a non-factor. Still, links matter quite a bit, the difference now is that they must be earned legitimately.
The difference between link building and link earning is nuanced to some. Link building could mean anything, including manipulative tactics like spamming blog comments with your HVAC URL. Link earning is a much more organic process and has more to do with creating and marketing the highest quality content assets so that other websites will naturally link back to them. There's ways to market content today that were not possible a decade prior. For instance, social media platforms like Facebook and Twitter give contractors an opportunity to post links to blog posts, pages, and services, and hopefully expand brand awareness.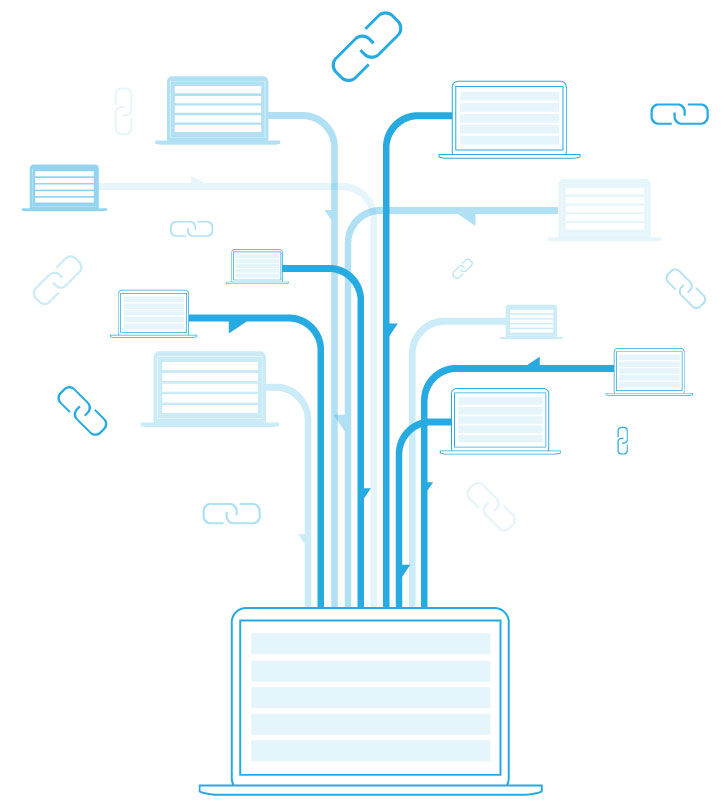 Social Media

A website used to be the only way to find an HVAC company online. Today, there's a wide array of 3rd party platforms that can be used to leverage a brand. Social media is perhaps the most notable example of this emergence. Platforms like Facebook, Instagram, Twitter, LinkedIn, & YouTube are each consumed by millions of users each day and provide an external domain on which a local business can promote themselves. Because these platforms have massive followings and communities, there's great incentive to joining them. Google takes note of their significance as well by giving them ranking priority, including for brand pages like yours would be.

Inbound Links

Earning inbound links is not easy but it is worthwhile. Like we mentioned, link building was once a pretty sketchy process and very easy to manipulate. Today it is much more difficult but also more ethical. Google values links of quality and relevance. Quality is determined by the authority of the domain providing the inbound link to your site. Relevance is determined by the context of the link as it relates to the significance of the external domain to the page it links to. The most efficient and sustainable way to earn links is by creating great content and marketing it through social media and other channels. If your content provides value and goes viral, it will make its way into links in a natural way.
NoFollow Links

You might think that posting your service page on your Facebook page is a great way to create a high quality inbound link. After all, Facebook is an authoritative domain and your Facebook Business Page is highly relevant to your site. But not all links carry the same weight in the eyes of Google. Links from social media are tagged as NoFollow links. What this means is that while they do provide indirect SEO value, they are not considered a vote of confidence in the way that a Follow link is. The reason for this is that these links are being created manually by the user. It's not as if the President of Facebook has decided to link to you, you've decided to link to yourself. Although NoFollow links don't count for metrics such as Domain Authority, they still have indirect value and should not be ignored or minimized.

DoFollow Link Building

DoFollow links, sometimes called simply; Follow links are ones that carry significant weight as it pertains to link metrics like Domain Authority. A DoFollow link is considered a vote of confidence from one domain to another one. Because unlike Facebook and other social platforms, links like these must be inserted by the webmaster themselves and therefore cannot simply be manually placed by anyone at anytime. There are ways to encourage more DoFollow links by conducting blogger outreach --- a method of reaching out to bloggers and writing for their page so that you can place a link (with their approval). Other ways to get DoFollow links is to network with other companies who might place a logo to your company on the footer of their homepage as a recommendation of sorts.
HVAC Webmasters: Your 2021 SEO Company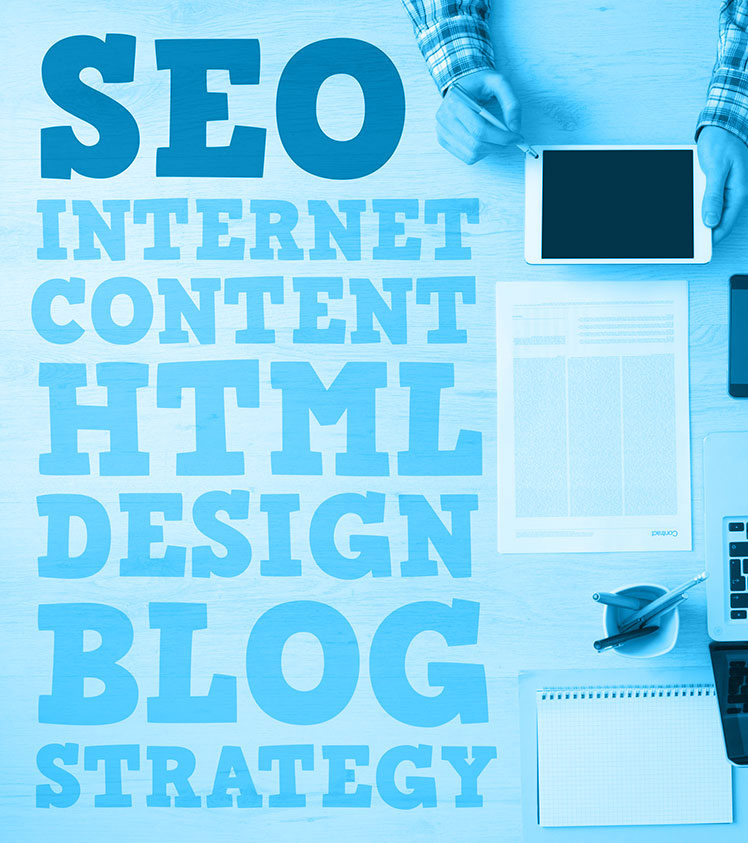 We've been marketing for HVAC companies for the past decade. We understand the evolution of Google's algorithm and constantly stay on top of its major and minor changes. Our success is proven by our hundreds of loyal clients who continue to utilize our marketing services to their benefit. HVAC Webmasters differs from general SEO companies that attempt to apply typical marketing concepts to an extensive range of industries. Instead, we focus on your specific niche. It gives us an advantage because not all marketing strategies are transferable across industry lines. We work with contractors and know what helps them reach their digital marketing goals in 2021.
HVAC Webmasters is a white-hat SEO company, meaning we follow Google's guidelines to the letter. In that same vein, we refrain from black-hat SEO tactics that risk search engine penalties. There will always be some SEO's attempting to trick the algorithm, but it presents a significant risk to their client and is not something we recommend to any heating & cooling company. Even if tactics like these worked initially, it's hard to imagine them sustaining over time. The strategies we implement are built to last and serve as a long-term business asset.
We consider ourselves the most elite HVAC SEO company in the country. With hundreds of clients already signed up, we have helped launch, expand, and sustain the brands of countless contractors throughout the United States. Our core principles are what attract hard-working contractors to our services, and our openness to executing their vision is what keeps them satisfied. We all want to grow our business and generate leads at an affordable rate. By understanding the mindset of our clients, we can work with them to make their vision become a reality in 2021 and far beyond.