HVAC SEO & Internet Marketing
In today's internet focused world, no company can afford to ignore the importance of an online presence. Here at HVAC Webmasters we help HVAC companies dominate online for hundreds of keyword combinations. We are passionate about helping local, small businesses rise to the top 10 of search engine results for Google, Yahoo, Bing and more. We provide unbeatable HVAC SEO services at affordable prices. We understand how important internet marketing for A/C companies truly is and we work hard to help these companies reach potential clients online. When Suzy's air conditioner stops working and it is 100 degrees outside, she will likely be searching for a repair company through an online search engine. And you want to be the HVAC company that is found. That is why it is important for your company to implement proper internet marketing. HVAC technician SEO is our specialty and we will help you reach countless potential clients through organic optimization.
The Process
Getting started with us at HVAC Webmasters is simple. We will help your A/C company's internet marketing campaign soar. The following outlines the simple process of upgrading your website to a new, optimized HVAC site:
Give us a call: First, pick up your phone and give us a call at 1-800-353-3409. We offer free consultations and we will analyze your site to see where it needs work and how we can make it better.
Getting to know you: Next, we will get to know your company. We tailor every single site to each individual HVAC company so it is important to us to understand your company well. We will listen to any wishes you have for your new site and work on implementing your company image into everything we create.
Building a Presence: Now we can get to work building your web presence. Our design team will create a custom, unique design for your company. And our webmasters will start setting up all the accounts you need to optimize properly.
Content Management: Simultaneously our team of professional writers will get to work researching your content. We provide completely original, unique content, never copied. And our writers will optimize this content for online domination while following all of Google's guidelines.
Ready to Launch: Now comes the exciting stage, launch time. After you approve the site for launch our webmasters will get to work making your site go live. And we will immediately begin tracking your results through analytics.
Ongoing Work: Our job is never done at HVAC Webmasters. We continue to work on your site every month. We post to your blog, manage your social media accounts, make onsite changes, track your progress, troubleshoot any issues and more! Our continual work is what will help your results be long term.
Say Hello to the Webmasters
We are comprised of a fantastic group of people
Our team members are local optimization experts
We are busy helping clients dominate online for keywords and map placements
We work on everything! Design, Content, Mapping and more
Join the Club
The Essentials of Internet Marketing for A/C Companies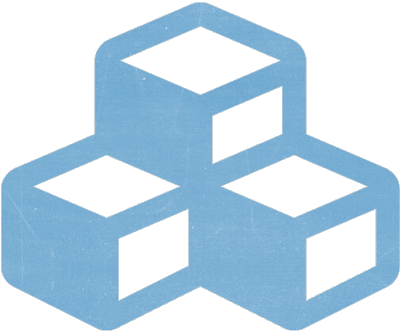 Proper HVAC SEO takes hard work and attention to detail. Good SEO never includes cutting corners or cheating the system. Instead, proper SEO will involve following the guidelines set out by Google. And it requires experience with the system. Here at HVAC Webmasters we provide quality services because we do things the right way and have years of experience doing so. The following are all important elements of proper SEO:
Content Management: One of the single most important components of a proper web presence is quality content. Google analyzes your content to see if it is unique, authoritative and user friendly. We have a staff of professional writers dedicated to not only creating original content for your new site, but also adding to your site through regular blog posting and onsite changes.
Web Design: Appearances matter and so does the coding of your web design. We have an expert design team who works hard to ensure your website not only looks fantastic, but also optimizes properly.
Local Mapping: Never underestimate the importance of local map listings. Mapping is part of a complete web presence and with our local map optimization your company has greater visibility across the web.
Social Media: With the rise of giants such as Facebook and Twitter, social media has taken on a life of its own. And social media plays an important role in SEO. We provide social media management as a part of our basic ongoing SEO services.
PPC: Pay per click campaigns can also aid your HVAC company's initial online visibility. Through a properly managed PPC campaign you can boost sales quickly while your web presence builds.
And more!: These basic elements are only just the beginning. Here at HVAC Webmasters we believe in paying attention to the small things too. There are very minute details that all add up to make or break your online optimization. We make it our goal to leave no stone unturned in our quest to take you to the top.
Only the Best
We understand that you are looking for only the best in HVAC SEO. And we are the best company around. We have a proven track record of success and our high level of integrity will help you gain results for your site that will last for years to come. The following are all reasons we are trusted by countless HVAC companies across the nation for superior internet marketing services:
Play by the Rules: Unlike some companies who try to shortcut their way to the top, we put in the hard work it takes to do things the right way. We are conscientious about following the rules because we know it will pay off for our clients in the long run. When you reach the top 10 of search results for Google, you can rest assured knowing you got there the right way.
Ongoing Work: We don't simply create your site and walk away. Instead, we provide ongoing work for your company. We want to help A/C companies search engine optimization continue to grow over time. Google favors sites that are worked on regularly with quality updates, content additions and more.
High Level of Integrity: We are an honest, hardworking team of people who care about local companies like yours. We are straight forward with our clients and always treat them with respect. Our goal truly is for you to succeed. Your success is our success.
Experience: Not only do we work incredibly hard for our clients, we have experience to back what we do. We have learned the trade and pass on this knowledge to you. Because of our proven track record we are confident in our ability to help your HVAC company optimize online for countless keyword combinations.
Find Our Services in Your Area