One of the biggest ways that customers determine whether they are going to use a product or service is through reviews. As consumers, we trust word of mouth recommendations and feedback, even if it's from strangers. The internet is a great place for individuals to research what products and service they want to use or buy, and reviews play a big part in that. While reviews help a potential customer evaluate your business, reviews are also helpful to your organic rankings in search engines like Google. There are other components of SEO like content, web design, and citations that hold a lot of weight with search engines, but online reviews help you rank higher in search engines and have a positive impact on where you are placed in search engines.
Because reviews are an important part of your SEO and internet marketing strategy for your business, the team at HVAC Webmasters wants to help. It might seem like reviews are only good for customers and search engines, but both of those greatly affect your HVAC business. With positive reviews that are listed on your website and on review sites, you can rank higher on search engines, increase your customer traffic, and in turn improve your sales. To boost your online presence even further with online reviews, call the experts at HVAC Webmasters today at (800) 353-3409 to get the results you want for your HVAC company website.
The Positive Impact Online Reviews Can Have On Your HVAC Company
We've already discussed how online reviews can impact your customer traffic and search rankings for your HVAC company, but there are other ways that reviews can help your SEO and internet marketing strategy. It's important to cover all benefits, so you can understand the beneficial impact the HVAC Webmasters review services can do for your business.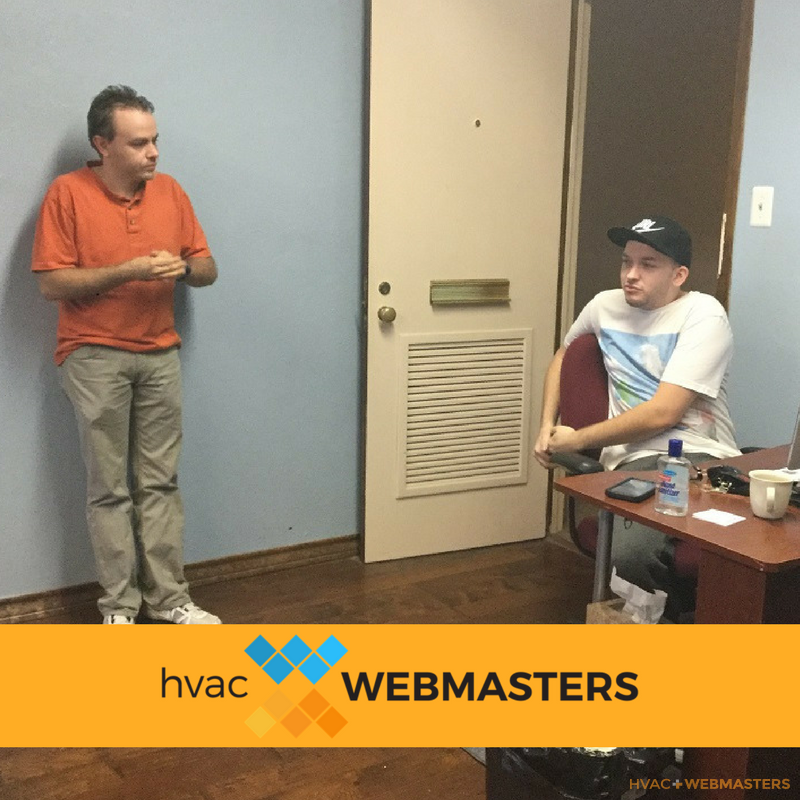 Fresh Content For Your HVAC Website
Search engines like Google love new content. While new service pages might be added here and there and monthly blog posts can increase online visibility, content that is generated by customers, like reviews, can boost your online ranking through search engines. Not only are you getting more content, but it will be content that is relevant to your business, which is even better for ranking.
Increase Social Media Profiles
Social media is a great way for you to engage with customers and build relationships. Besides sharing information with your customers about your service, you can also use user-generated content to improve your social media optimization. Because social media is used to connect, reviews are a great way to start a conversation about your service and increase your organic search ranking.
Boost Keyword Traffic
When your customers leave reviews, they will be using the same keywords that you used to target potential customers. Because the reviews will be discussing issues that are relevant to your business, it can increase the influx of customer traffic to your site.
With the help of these SEO elements, your HVAC business is sure to gain more business and sales with online reviews. Let the professionals at HVAC Webmasters get your HVAC website started with online reviews when you call us today at (800) 353-3409 today.
Online Review Acquisition Strategy for Contractors Home Services Businesses
Having an online review acquisition strategy will help your company's reputation with customers, as well as with search engines. We are able to develop an online review acquisition strategy that will increase your web presence that can lead to greater customer traffic and sales. We will first want to find the best online review platforms for your HVAC business' website. Some of the review platforms that we use for HVAC websites are Angie's List, Google+ Local, Yahoo! Local Listings, and Yelp.
Once we have set you up on those review platforms, we are able to implement a strategy that will work best for your HVAC website. We do this in a number of ways
We will share links to your review sites on your HVAC website.
Write content that can be used for print materials that you can hand out to customers. This can include the online review platforms that your customers can leave a review at.
We will review these sites and connect with your customers by responding to their reviews.
Implementing email links to online review platforms after a customer has used your service.
We create a portal where customers can leave a review right on your website.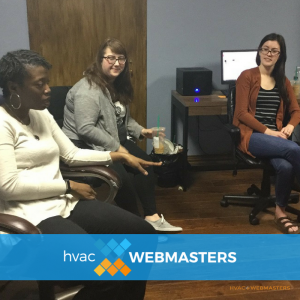 In addition to those services, we will continue to manage your online review acquisition strategy. We do this by checking your social media pages, engaging with customers, and ensuring that all information that is review platforms are correct. One thing that customers are always worried about is bad online reviews. It can be hard to see negative reviews of your business; this can cause you to become upset and say things in the heat of the moment. That is why we take charge of your review acquisition strategy. We will always communicate with customers with the utmost respect, diffuse the situation, and address the issue immediately. Another concern with bad reviews is how it will affect your ranking on search engines. Fortunately, search engines realize that bad reviews happen, and will also look at content that has more information about your reputation. The HVAC Webmasters are ready to start your online review acquisition strategy so you will not only rank better on search engines but increase your customer traffic and business revenue also.
Want to integrate online reviews for your HVAC company's SEO and internet marketing campaign? Get started with the HVAC Webmasters today when you call (800) 353-3409.