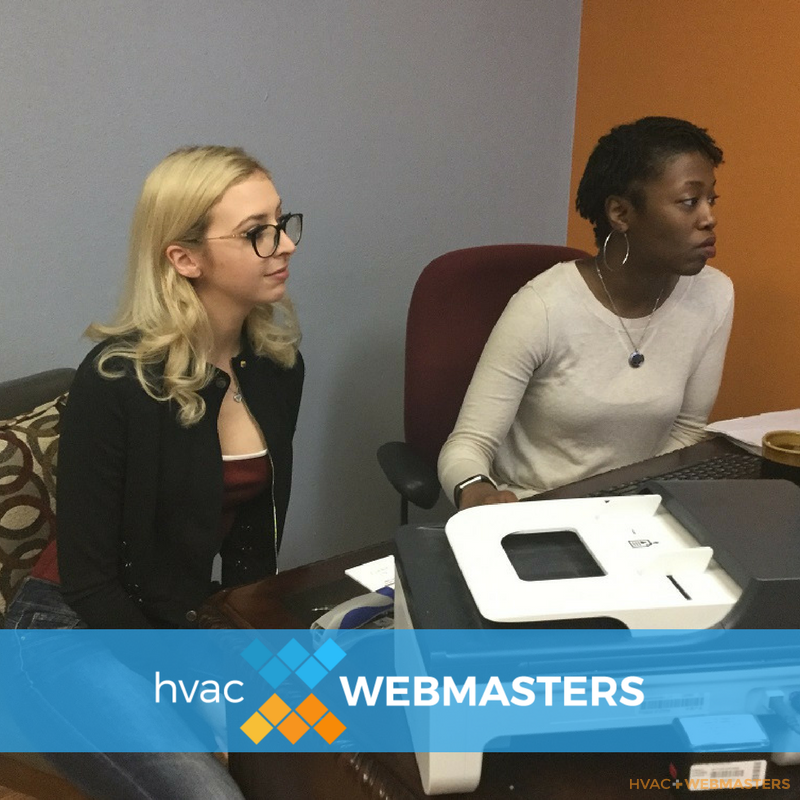 One of the most effective ways to optimize faster online and turn leads into calls is through PPC, or pay per click. When a website first launches, it will take a few weeks for organic optimization to happen. Because of this, HVAC contractors and companies turn to PPC to get more customers and increased traffic on their website. While PPC is a lesser known marketing technique, it is very beneficial and can be great if you are looking for immediate results from your website. The SEO team at HVAC Webmasters has years of experience using PPC to help HVAC contractors to gain immediate visibility online. With the help of our PPC advertising services, we are able to give your HVAC website excellent leads that will increase your sales and manage and identify the best keywords that will give you the highest return on your investment. When you want faster success for your HVAC company's website, look no further than the HVAC Webmasters' PPC advertising services. To get started with the HVAC Webmasters, give us a call at (800) 353-3409 for immediate results with PPC for your HVAC website.
Is PPC Worth It for HVAC Companies?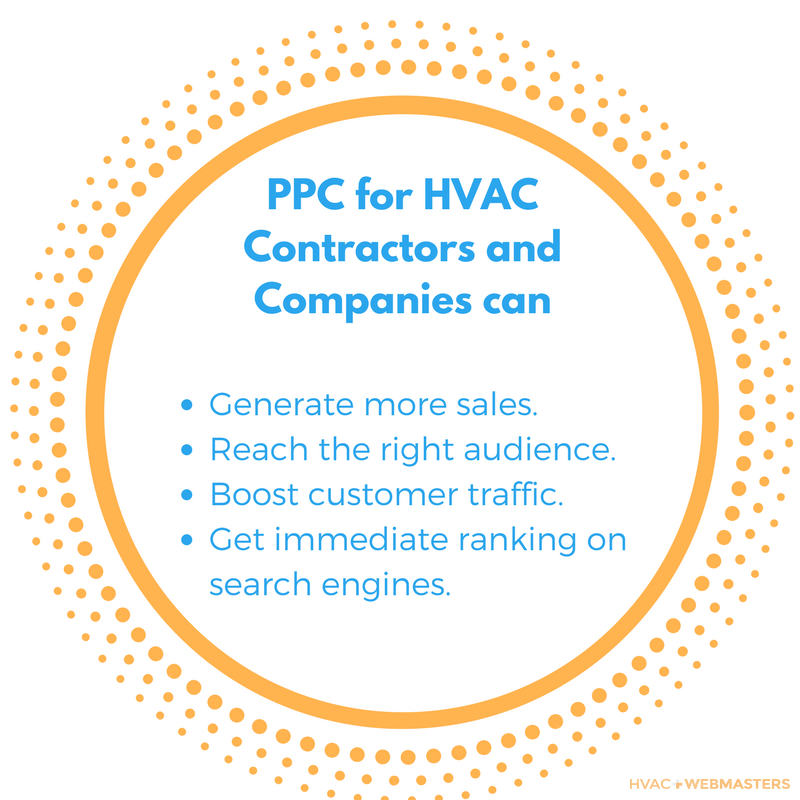 What is PPC? PPC, or pay per click, is a marketing tool that allows people to promote their website through paid ads that are displayed on search engines, which can, in turn, attract more client traffic and clicks. Essentially, you aren't waiting for organic search results from consumers and instead of paying search engines to gain leads faster. Usually, anyone who searches for a product or service on Google, there will be three or fours ads placed under the search bar. The way that works is that whenever someone clicks on your ad, it will take them directly to your site, and in turn, you pay the search engine for their help. It might seem like a costly service, and it can be if it's used long-term, but with professional PPC advertising, you are able to get more leads that will generate more sales at a faster rate than organic search results.
So is PPC worth it for HVAC companies? Absolutely. While organic optimization is the ideal way to rank higher and gain more of a client base, it takes the time to grow. Not only that, the competition to get to the very top of the search results is very aggressive, even more so for an HVAC website that is just starting out. With PPC advertising, you can increase your revenue and boost your customer traffic almost immediately. PPC is not only beneficial to your HVAC website but to consumers and search engines, as well. When a potential customer is searching for a particular product or service, they tend to choose the ad. It's at the top of the search engine and it is relevant to what they were searching for. Search engines love PPC ads that are high-quality, useful, and rewarding to customers, making them more inclined to charge less for ad clicks. Basically, everyone wins with PPC advertising. If you are looking to reach the top of the search engines and want to increase your customer traffic, HVAC Webmasters is able to create a PPC advertising campaign that focuses on meaningful keyword research that will connect customers who are looking for your service and attract new sales for your HVAC company. What are you waiting for? Begin your PPC advertising campaign for your HVAC website today by calling (800) 353-3409; The HVAC Webmasters are ready to boost your online presence and turn those clicks into calls.
Keyword Research for a Successful PPC Advertising Campaign
One of the most important parts of a PPC advertising campaign is keyword research. Because the HVAC Webmasters team has been doing this a long time, we know what it takes to create a successful PPC campaign with proper keyword research. An effective PPC advertising campaign will all depend on the right keywords. We target keywords that are relevant and valuable to HVAC services and that will be able to drive traffic to your website. Our keyword research is extensive and it isn't just a one-time thing. In order to have a thriving PPC campaign, it is essential to continue doing keyword research. Without continual research, your website could be missing out on relevant keywords that can boost revenue and increase customer turnover. The team at HVAC Webmasters have the knowledge and skills when it comes to keywords that will benefit HVAC contractors and companies. We ensure that keywords are specific, popular, and relating to the topic, so customers and search engines know that your service and product is relevant to them.
With proper PPC keyword research, you are able to see a number of effective benefits for your business, such as
A boost in customer traffic
Increase sales
Reach the right audience
Immediate results
Top of the search engine result page
It is important to emphasize that we perform keyword research continually. This is to guarantee that we hit the right keywords at the right time. In addition to constant research, our team also performs free PPC advertising analysis for HVAC contractors.With analytics, we are able to track what keywords work and don't work, so you can get the best out of your PPC campaign. This is an effective way to manage your PPC campaign ensuring you get the results you want and deserve. Work with the HVAC Webmasters today by calling (800) 353-3409 to get the best PPC advertising for your HVAC company.
PPC Advertising Services for HVAC Contractors and Companies
Our team at HVAC Webmasters not only operates and high-quality and targeted PPC advertising campaign through keyword research, there are other services we perform to guarantee you get quick results that will rank you higher in the search engines, increase client conversion, and boost your revenue. We do this with two very rewarding services.
Backlink Monitoring Our team will create inbound linking that will give your website more authority and gain trust with search engines like Google. We will monitor and manage your inbound linking to ensure you have the best online ranking in search engines.
Google Optimization We pay attention to every little detail on your site so you optimize better on Google. Google is the top search engine and we make it our job to follow trends and rules to get you to the top of Google's first page.
By paying attention to backlink monitoring and Google optimization, we can get your HVAC website to the top of the search results. The HVAC Webmasters team is ready to work with you so you can get immediate results on your website. It is important to note that organic results take the time to optimize online; your web presence needs to gain authority and build in order to get the success that you want. This is why PPC advertising is such a beneficial service. It can be used for a very short amount of time in order to get results faster while your website optimizes organically. We want you to get the most out of our services and we can do that by getting you faster results now with PPC advertising.
Want to grow your website visibility faster? Call the HVAC Webmasters today at (800) 353-3409 for a PPC advertising campaign that will give you the results your HVAC company wants and deserves.