What is Google Ads for HVAC?
Google Ads (formerly known as AdWords) is an online advertising platform for HVAC companies and other businesses to promote their services through ads on Google Search, YouTube, and other web entities within Google's Display Network.
Google AdWords Rebrand
Google Ads (formerly Google AdWords and Google AdWords Express) is an online advertising solution that businesses use to promote their products and services on Google Search, YouTube, and other sites across the web.
If you've been looking around the internet wondering what the heck happened to Google AdWords, what you are looking for is Google Ads. The prevalent advertising platform went through a bit of a rebrand in July 2018 when Google officially renamed it Google Ads. 
But the rebrand didn't change how effective these ads can be. Google ads are still ridiculously effective, and the numbers don't lie. Google Ads is one of the few advertising platforms that have reported net earnings yearly for the past 19 years. 
You can analyze the data in several ways. For one, it means that marketers are ever putting their trust in Google Ads. Why? Probably because it works. Secondly, it speaks to the effectiveness of these ads. While Google has never officially disclosed how many sites are in the display network, it is undoubtedly a staggering figure. Indeed, at least more than other online advertising platforms. 
More people see Google Ads more than any other kind of ads on the internet. The impressions alone make Google Ads for HVAC effective for contractors. Google Ads will help you reach your target audience no matter where you are. 
If you are interested in PPC (Pay Per Click) services and Google Ads for HVAC, we can guide you through the process one-on-one. Contact us here at HVAC SEO Webmasters for a full rundown on Google Ads for HVAC and professional assistance. 
For now, please read our guide on Google Ads for HVAC. 
Google Ads Basics for HVAC
One of the essential assets that Google Ads affords its customers is audience targeting. For HVAC customers who run a local business, this is crucial. After all, what good would it do to have your ads run in New York when you operate in Kentucky?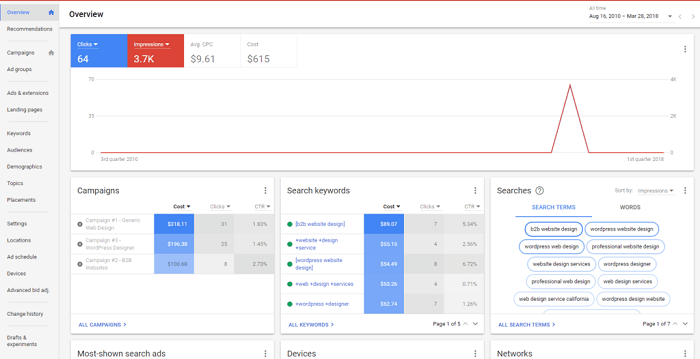 Understanding Google Ads' basics prevent your HVAC company from overspending on advertising campaigns.
Geo-Targeting
The first thing you need to know about Google Ads for HVAC is that you can pinpoint a specific display location for web surfers. Geo-targeting will help you reach people that you can reasonably service.
Keyword Research
The second thing you need to know is which keywords you choose and bid on are very important. We will get to the bidding process in a bit. For now, you have to make sure you have a list of keywords you want to rank.
For example, if you want an ad that promotes your A/C tuneup service, you would choose keywords that are directly related to A/C tuneup, like "AC tuneup services," "AC efficiency," "Air conditioner maintenance," and the like. 
Ad Appearance
Next, know that you can choose how your ads appear on actual searches and with which keywords. For example, you can display your ads only when the exact keyword used to search matches the keyword(s) you selected for your ads.
You can also set the broad match option to display your ad for specific keywords and search queries. one or more of the keywords you have selected for your ad. 
Bidding
Lastly, you should know that Google Ads works on a bidding system. You can't simply pay for an ad based on a specific keyword you want to target and hope it will reach the top rankings. Google Ads show up at the top of search engine results pages. But you will have to bid for the top spot.
A Primer on Google Ads for HVAC
Now that you know some of the basics of Google Ads for HVAC, let's consider what you can do to get the most out of your investment.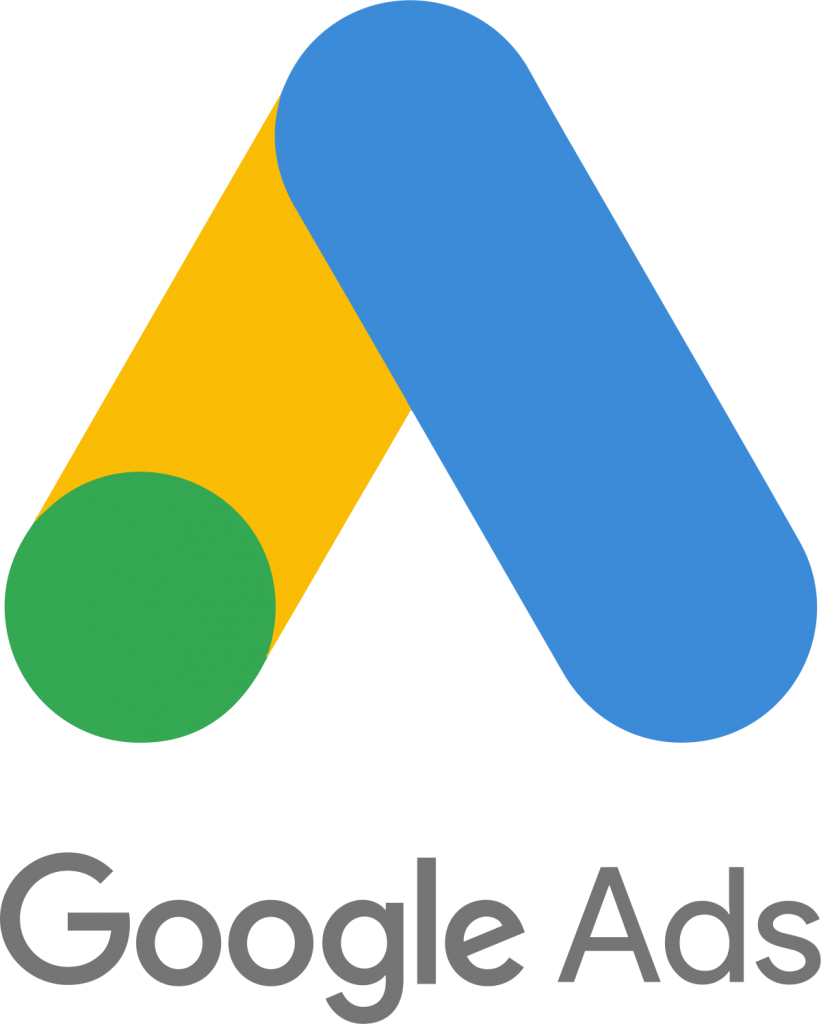 Headline Practices
First and foremost, your headlines must align with the content visitors will read or hear about when they click the ad. So if your ad headline reads "Furnace Repair," you better ensure the landing page is at least chiefly about furnace repair. Also, it helps to include the keyword in your headline. 
Free Extensions
You can access free ad extensions if you are paying for Google Ads. Ad extensions allow for more information to be displayed along with your basic ad. This information can include specific links to pages on your website, contact information, a link to your location or service area via Google Maps, promotional offers you may be running, and more.
Google also offers you tools to track the effectiveness of your extensions. 
Remarketing Ads
Remarketing or retargeting ads display ads to people who have interacted with your website in the past, or have demonstrated interest in your services. The ads can appear on any site within the Google Ads network. They can be very effective too. Retargeting ads give businesses an average boost of 43% in conversion rates.
Use Conversion Tracking
Conversion tracking is another tool that Google offers, and it's invaluable if you use Google Ads for HVAC. Conversion tracking gives you critical insights into how well your ads are performing. The data it provides can help you tweak your ads as necessary and allow you to calculate your advertising ROI accurately. 
The 5 Google Ad Types
There are five main types of Google Ads.
Search Ads: show up on relevant Google search engine results pages. 
Video Ads: Run before, after, or during YouTube videos. 
Display Ads: Seen on any of the many Google partner websites.
App Ads: Appear on various mobile apps within Google's marketplace. 
Shopping Ads: Displays pricing information and ads on relevant Google search engine results pages. 
Quick AdWords Tips for HVACR
We've covered the important stuff. But here are a few extra tips to help you get the most out of Google Ads for HVAC companies: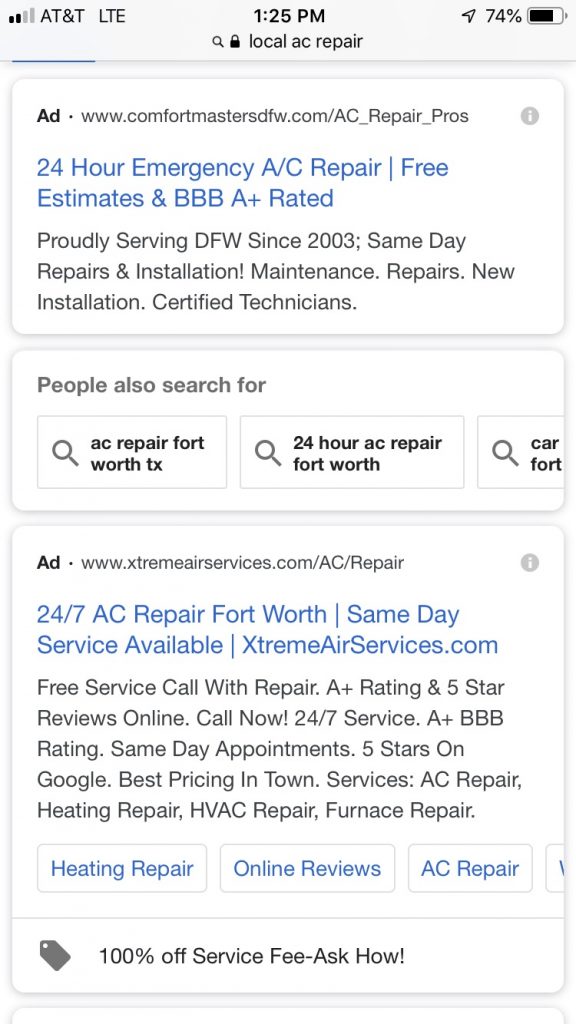 It's important to understand every keyword your ad campaign targets and why. Blindly bidding on recommended keywords is a common pitfall for novice HVAC companies.
Target Less Popular Keywords
If your advertising budget is scant, it may be more beneficial to bid on less competitive keywords that are still relevant to your services. 
Invest in Good Copy
No matter how much you pay for your ad, it will be for naught if you have a poor headline or poorly written content on your landing pages. Take the time to write compelling ad copy or hire an agency/freelancer.
Closely Monitor Performance
Keep a watchful eye on how many new HVACR leads you get from your Google ads. Google Ads can be highly effective but don't just take them for granted. Monitor their performance regularly. You can even tweak high-performance ads for better conversion.
Google Ads Management Services
We specialize in PPC ad campaigns for HVAC contractors at HVAC Webmasters. We can help you advertise on Google, Bing, mobile platforms, and more. We can make sure your ads reach the right audience, support your ads to rank higher, and increase your sales. Learn more about how our PPC ad services can bolster your conversions by talking to us.