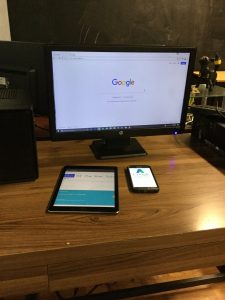 All the HVAC contractors we market for want the same thing out of their online marketing; lead generation. They ask all the time, what goes into HVAC companies ranking #1 on Google? It is first important to distinguish the difference between organic search ranking and PPC. Organic search engine optimization (SEO) is what will allow you to scale your HVAC company. An investment in PPC can generate immediate leads but is not a long-term solution.
Ranking #1 on Google with organic search optimization should be your focus. There are many steps you can take to climb the Google rankings. Having a well designed website with quality content and SEO puts you on the track to ranking ascension. The sooner you decide to commit to a long-term online marketing plan, the sooner you will establish a strong online reputation.
How HVAC Contractors Can Rank #1 on Google
There are several factors that determine which pages rank #1 for specific keywords. It will take some time and effort, but with a consistent strategy, you give yourself a chance to climb the rankings. The following components contribute to an HVAC company ranking #1 on Google:
Content Quality: Google prioritizes websites with quality and user-friendly content
Link Building: HVAC websites should link to internal pages as well as authority sites
Page Structure: HVAC sites should be structured like a hierarchy with individual pages for specific services
Web Design: Your website should be designed with schema and structured data
Each of these components individually contributes to your Google search results rankings. However, the combination of all of them is what can really set you apart from competing websites. Creating a structure to promote individual HVAC services can diversify your ranking potential.
Should HVAC Companies Pursue Ranking #1 on Google?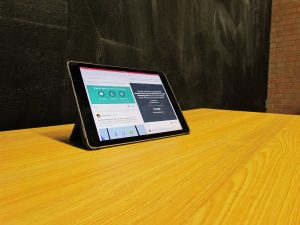 Ranking #1 on Google is the ultimate goal, but the process of getting there is what will distinguish you from competitors. Sure, PPC campaigns can jet you to the top of Google search results, but paid search is not something you can rely on over time. The best way to climb the Google search rankings is through organic SEO. Implementing organic SEO will allow you to gradually grow your HVAC company's online presence.
Our experts at HVAC Webmasters are ready to build and optimize a website that can rank well on Google searches. Our experience working with HVAC contractors gives us a decided advantage over other marketing companies. If you are tired of paying for online marketing services without receiving a suitable ROI, it might be time for a change. To further discuss Ranking # 1 for HVAC keywords on Google, give us a call at (800) 353-3409.