There was once a time where Facebook was the undisputed king of social media, the best way to reach thousands upon thousands of potential leads that could turn into income for your business. But the years have passed and others have stepped up to challenge the Silicon Valley behemoth.
But that doesn't mean that Facebook is no longer important for companies marketing their wares and skills to a waiting group of customers across the platform. With the right techniques, companies can reach more potential leads than ever before. The key is to use the platform in the smartest way possible.
The thing is, in the ever-changing digital marketing world, it can be difficult to know the best ways to reach that target audience. If you use your Facebook page improperly, you are essentially just yelling into the abyss of the internet. But if done correctly, you can expose your business to far more potential leads than ever before and develop brand recognition that is essential in modern business.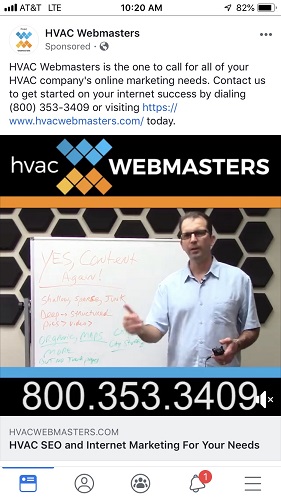 These are just a few of the techniques that you should implement into your posts to ensure that you are getting your message out there in the best and most effective way possible. Not all of these will work 100% of the time, but they are proven ways to help generate more leads for your company, which then turn into more revenue.
Give these tips a try if your business is having difficulty marketing on Facebook and needs to find a way to change things up for the better. More likely than not, you will find yourself with a growing list of potential leads as well as a litany of new ideas that will help you generate more engaging content through your Facebook business page.
Post landing pages for direct offers
One of the most proven ways to generate leads through your Facebook page is to send your followers to the landing pages that you have created for lead-generating offers. The key here is to make sure that you have a compelling featured image that gets pulled into the Facebook post.
To do this, you need to optimize the image's size for Facebook and then make sure that you add the proper open graph tags that lead to your website. There are a number of ways to do this, but this is one of the more effective ways to get your reader engaged.
It is also important to make it very clear to the reader where it is you are sending them. They might think they are clicking on a blog post only to find themselves in the middle of a form that needs filling out; this can leave them frustrated or confused and that is the last thing that you want.
However you decide to link your readers to these direct offers, this is one of the tried and true ways to generate those direct leads that can eventually lead to more revenue for your company.
Post lead-generating blog posts
The first part of this is to learn about how to do a blog lead generation analysis. Once you have done this, it is important to take the blog posts that generate the most amount of leads and then post those to your Facebook page.
Having an intriguing topic and title will ultimately intrigue your audience to want to click and read it, and then they will find a call to action within the post itself. You want to make sure that it is as close to the intro as it can be. This call to action will typically be a solution to a problem that the reader might have or answer something that the reader wants to learn more about.
There is even a study that has shown that more leads are generated by using call to action text in the introduction itself. The anchor text call to action has been shown to be responsible for between 47% and up to 93% of a post's leads. Those numbers cannot be ignored.
Do your homework and find out which of your posts get the most action and push those with calls to action for increased leads.
Include links to landing pages when you caption images
The best marketers understand the importance of using visuals, things like images and videos when it comes to your Facebook strategy. Facebook posts that have images tend to see 2.3X more engagements than those posts that don't have images.
To make even better use of those higher engagement rates and turn them into valuable lead generation opportunities, you might want to put links to your website into the description of the images, especially things like cover photo and profile picture descriptions.
These links are opportunities for those interested people to get to know your company better than ever before and the descriptions that you put in your profile and cover photo turn into prime virtual real estate. This way, any time that someone views your cover photo, they can access a download link as well.
Make sure that you shorten those links and add your UTM codes. These allow you to track the clicks that happen. There are a variety of tools that will do these things for you.
Ultimately, the goal is to generate as many leads as possible and adding links to your image descriptions is a proven method.
Use videos to promote those lead-generating offers
While Facebook's overall organic reach continues to drop amid controversies linked to the social media giant, there have been tweaks to the Facebook algorithm that has helped to mitigate the increase the amount of content that is generated on the platform.
Videos are the one big exception to this. Videos have actually been able to help marketers stay relevant and continue to reach their target audiences. This is because the algorithm that Facebook uses actually favors overall video content. This means that video posts have a 135% greater organic reach than traditional photo posts.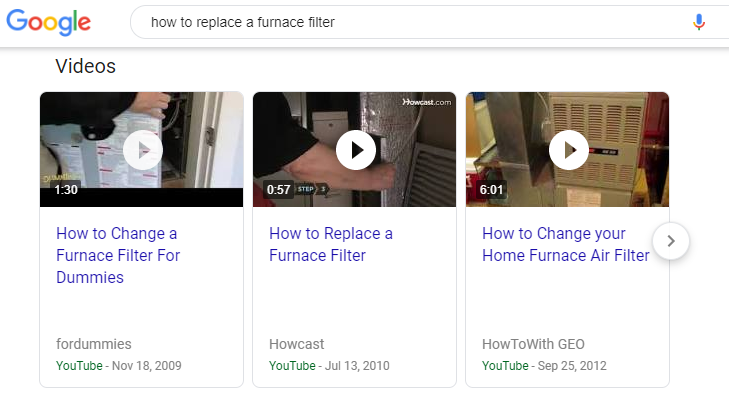 This is a great way to increase those lead generating offers through your Facebook page. The key here is to use videos as a way to generate and promote those lead-generating offers. With a video, you can use a verbal call to action as well as in the video's description, calling users to "download" or "register" or something of the like.
Videos are the way that more and more businesses are reaching their customers and sharing these lead-generating offers. Make your videos interesting, informative and fun and you will find a greater response to your campaigns.
Use Facebook Live
Much in the same vein as the videos, Facebook Live might actually be an easier way to go about it. Videos can be intimidating if you are not familiar with the process, not to mention that they take time to create.
Facebook Live has shown that people comment up to 10x more on Facebook Live videos than they would on regular videos. This method is more about generating conversation as well as promoting. If you have an event, show the setup live. You can also promote an offer by hosting something like a Q&A through Facebook Live. This encourages comments and interaction, which generates more leads.
While these don't have actual tags that you can use, you can use a verbal call to action through the live video and make sure that you repeat it more often than you would for a standard video. This is especially important for viewers who might have joined late and missed the first call to action.
This is a great way to deliver a sense of spontaneity so that your followers feel like they might miss out if they aren't visiting your Facebook page. That's a great way to develop new leads for your business.
Create a call-to-action button for your Facebook page
While this might not be a post, really, it is an essential way to develop leads that you will not want to miss out on as you market your business. Facebook allows business pages to add a pretty simple call-to-action button at the top of the business' Facebook page. This might seem simple, but it can be pretty powerful in helping to drive traffic from your Facebook page to your actual website. Best of all, this can include contact sheets, landing pages, and any other lead generating forms that you might have.
Even more importantly, you can choose from a variety of pre-made buttons. Things like "Contact Us", "Shop Now", "Book Now", "Watch Video", and so on will allow you to get a level of customization out of your call-to-action button to make it more tailored to your page specifically.
Most of all, the call-to-action button gives you the ability to be versatile. Most marketers will choose a call to action and stick with it for an extended period of time. But with the button, you can switch up your call to action so that it doesn't feel stale and overused. That is an invaluable feature.