Almost every business begins with little to no funds for marketing. As a result, even experienced companies can experience a dry season. However, a few steps could make all the difference in the coming years instead of battening down the hatches and doing nothing.
Today, Jason and Nolen discuss how to start up your HVAC marketing plan even if you don't have lots of funds. They'll focus primarily on growing your search presence, which gradually creates a steady influx of HVAC leads for your business. So if you're operating on a tight budget, be sure to listen in.
HVAC Marketing Tips for Professionals:
Always begin by setting up your Google My Business account.
Buy a cheap template site to start developing your online presence.
Start asking for client reviews, and never stop!
Register your domain as close to your name as possible. Avoid generics.
Low Budget Marketing
Let's not waste time. There's an ideal way to do online search marketing, but sometimes a tight budget prevents people from choosing the best. That's life. Thankfully, you don't have to sit on your hands and hope that business will pick up enough to start getting online clients one day!
The following HVAC marketing plan focuses on free and extremely low-cost solutions that will build a foundation for your brand. We need to be extremely clear: you (probably) will not notice tremendous results from the start. However, your business will be in a much better place six months from now if you faithfully follow this process.
Here we go.
Step #1: Get Listed in GMB
Google My Business (GMB) offers free listings to help your business get started in local search. These listings are essential if you want any organic leads. According to a recent publication by Search Engine Journal and extensive research by Merkle, "Organic search produced 23% of all site visits in Q2 2019." However, without registering your company with GMB, your company is unlikely to earn any leads from Google.
Steps for Registering Your GMB Account
1. Go to google.com/business/ and get started.
2. Submit your company name, location, and industry information.
3. Set your service radius from your business address (or home).
4. Submit your contact information.
5. Choose a method to confirm your listing with Google, then confirm.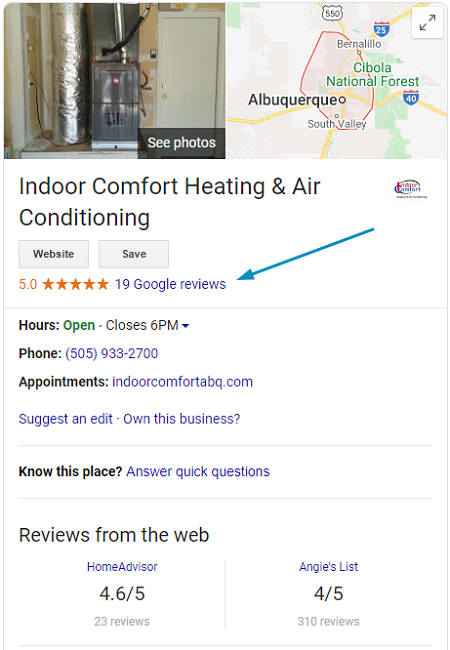 Step #2: Build a Cheap Website
There's a couple of sweet spots for getting the biggest bang for your marketing budget (or lack thereof) when it comes to website design. On the low end of the spectrum, we've found that it's usually better for startups to begin with a free template design or something dirt cheap. There's no illusion of fanciness or complicated optimization.
Many HVAC companies start experiencing problems when they move beyond the $100 threshold. Of course, you'd expect somewhat higher results and capabilities from a $300 website, but most companies who offer those design packages use a cheap template anyway. So you might as well save the money and invest it in another part of your business.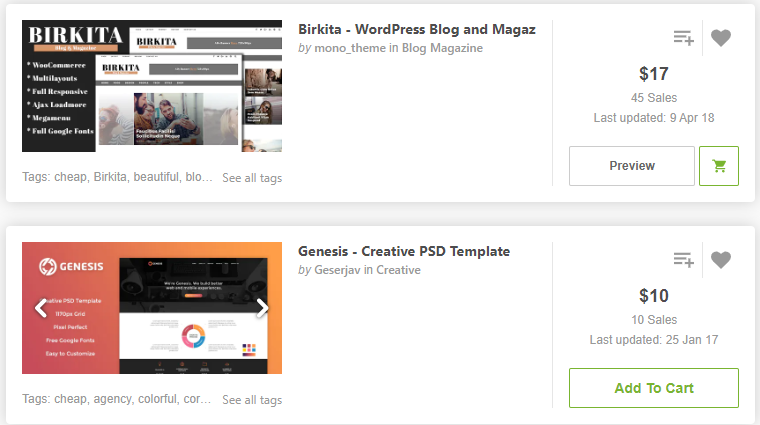 Source: ThemeForest
Step #3: Register Your Domain
Your domain name (the address or URL) is one of the most crucial branding assets your company will ever claim. Of course, you must protect it at all costs, but most businesses don't even know how to pick a compelling name. There are a few basic rules to follow when it comes to selecting and claiming your domain.
Aim for a very memorable and non-generic domain name!
Generic names are harder to rank for in search. Business listings with ultra-generic names (dallasheatingandcooling.com, for instance) may not even show up in search. People should remember your name and laugh, then for them not to remember your name at all!
On an equally important note, make sure that you own the domain name, not a hosting company. You don't want any complications with your host trying to sell the domain to another business. Believe us; it's happened too many times!
Reviews Can Make or Break Your Reputation. So always Ask Happy Customers for Feedback!

Step #4: Ask for Reviews
Reviews are a form of online currency, but they're so much more. Client feedback is a testament to your team's capabilities and your customer service. Unfortunately, most people forget to provide reviews unless they've had an awful experience.
That's why you and your team must consistently ask your clients for reviews. Don't wait either! Ask immediately after concluding services. At the very latest, you might wish to wait a couple of days (say after an installation) to follow up and ask for reviews. Asking in person creates goodwill with the existing client and trust with prospective consumers.
Google prefers reviews to come from various resources, so try to spread out the feedback between Google, Facebook, and other citations. By routinely asking happy clients for reviews, you'll easily drown out any different sort of negative complaints from that odd customer.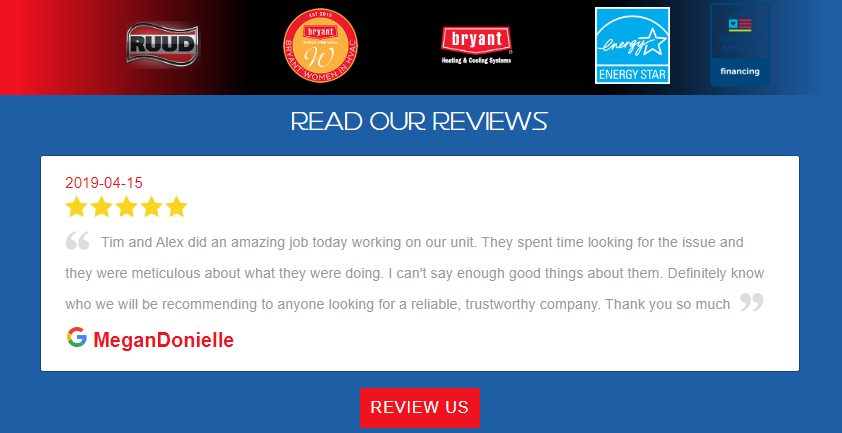 Step #5: Review Your Progress
Once you gained some ground in local search, leads should start to come in at a much faster rate. That steady stream of business to your website means you'll have better funds for future marketing ideas! You can even take some time to upgrade your website and strengthen your brand.
When that day comes, we hope you'll partner with the HVAC Webmasters.
Podcast: Play in new window | Download