HVAC marketing is evolving in 2019. The best way to get new customers is through digital promotion. There are many ways to promote a heating & cooling service online. Many of you understand the importance of a website and have tried implementing one into your marketing plan in some capacity. You might have even hired a web company to perform SEO services.
Below are some proven HVAC marketing strategies, ideas, and tips for local contractors in 2019.
HVAC Marketing Strategies 2019
1) Local SEO
The simplest way to get started with marketing is through local SEO. Google My Business is a free tool for all HVAC companies with a verified address. Once you set up your business on GMB, you have a chance to show up on the Local Map Pack which is the most efficient way to generate new HVAC leads for your business. Google shows results based on users' geo-location.
Google My Business
GMB is a free tool (as we noted) and it helps business match with nearby consumers. When a searcher near your service area types in keywords like "hvac contractor near me" they are shown the Local Map Pack which features 3 nearby business that meet the searcher's criteria. For yours to be one of those businesses, you must optimize your Google My Business profile.
Google Maps
GMB integrates with Google Maps to help local consumers find local HVAC companies. For your business to be verified on GMB, you must verify the address on Google Maps. Once Google has your address pinned on their map, they can distribute your services to the most appropriate consumers. Some technicians service multiple areas, which you can edit on GMB.
NAP Citations
Google values consistency and uniformity across the web. While GMB is the most important citation, there are many others that help build trust for your business. When your company is listed on Yelp, Yellow Pages, and other similar directories, it sends signals to the search engines. The most important thing is that each citation has name, address, and phone number.
2) On-Page SEO
The foundation of SEO is on-page optimization. It is the most controllable aspect of SEO and can help your web pages rank for relevant search queries. The basics of on-page SEO consist of title tags, meta descriptions, and image alt text. The goal is to help Google understand what a page is about so that they can properly distribute it to the most relevant nearby consumers.
Title Tags
The title tag of a web page is shown on the search engine result itself, so it's critical to ranking. When you have a service page, for example, the title tag should match the content and target searchers looking for that particular service. Google scans a title when it crawls your page's HTML, so it expects the title to accurately represent what the page is about — for search users.
Meta Descriptions
Meta descriptions expand on the title to give users a preview of the page they are about to click on. Most gloss over meta descriptions but they remain an important aspect of SEO. Google has even given webmasters more control over how many characters are displayed on the visible meta description. Descriptions can impact click through rate (CTR) as well as rank position.
Image Alt Text
Every quality web page should have images inserted to break up the text. Not only is it important for user experience, but it also contributes to SEO. When images are attributed with the proper alt text (usage of relevant keywords), Google counts it as a ranking signal. Make sure each image you include on your page makes sense for the content and the keyword you use.
3) Technical SEO
Technical SEO is the process of optimizing a website's back-end, and front-end, user experience. Most people think about SEO in the context of keywords and on-page optimization but Google prefers to showcase websites that also cater to their user's most pressing needs. Those include, mobile accessibility, ease of use, and perhaps most importantly, website speed.
Mobile Optimization
Most HVAC consumers search Google through mobile devices. That means your website should be optimized for those devices. The best way to achieve this is through responsive design. The RD development method ensures that your site displays optimally across all mobile devices, as well as desktop. Mobile navigation is critical to user experience in 2019 and beyond.
Site Speed Optimization
Attention spans have dwindled in the last decade. Users expect pages to load quickly and any delay can cost you traffic. Google understands its user's needs and is going to priortize pages that meet those needs. If you meet all other SEO criteria, but fail to load in a timely manner, Google will naturally lower your rankings. Ensuring fast loading times can make a difference.
User Experience Optimization
When a consumer visits your HVAC website they are looking for something. It might be the location of your business, it might be a contact form, or it might be information about a specific problem with their heating unit. The goal of your website is to provide what the visitor is seeking. This is done not only through writing, but through web design, and optimizing user navigation.
4) Content Marketing
There is a phrase in the SEO community "content is king." Although many other ranking factors are taken under consideration, content is perhaps the most significant of all of them. HVAC companies who create quality content on their website, Google My Business profile, and other social media outlets often enjoy the most consistent stream of relevant traffic for their business.
Content Pages
For an HVAC website, service pages are critical. Pages differ from posts in the sense that they are pages with a specific and narrow focus. For example, your page for air duct cleaning services should describe that specific niche and how you can help homeowners solve a related problem. Other examples of content pages include those for specific cities or service locations.
Blog Posts
Posts are far different from pages because they cover a broader subject matter. Blog posts for HVAC contractors should aim to bring in traffic that is less specific and more general. While this traffic may not convert at as high of a rate as your page traffic, it is higher in volume and therefore can increase brand awareness and warm up potential leads for future consideration.
Content Syndication
Writing great content is the first step but for it to make an impact, people have to see it. SEO is one way in which your content can become exposed to users. Another way is through content syndication. This includes sharing posts (and sometimes page) on different web platforms including social media. While Facebook has limited organic reach of posts, you can pay for ads.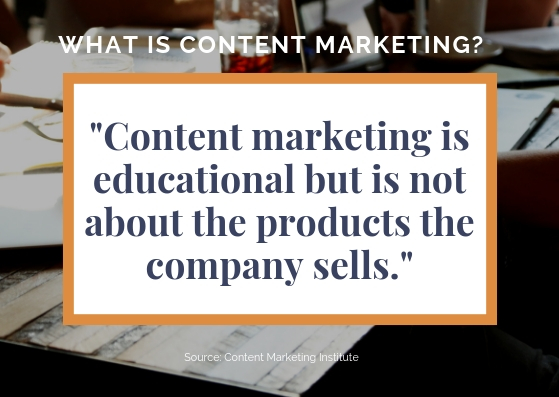 5) Keyword Targeting
If you have ever dabbled in SEO, you have heard of keywords. While Google has cracked down on keyword stuffed content, targeting the right keywords is still an effective marketing strategy. HVAC companies can use free tools like Ubersuggest and Google Keyword Planner to find ideas. You can also invest in paid keyword tools like MOZ Keyword Explorer and SEMRush.
Keyword Research
Researching keywords is fairly simple process. The goal is to identify keywords in your niche (HVAC) that have high volume and also low competition. Depending on how authoritative your company is, you can rank for competitive keywords as well. But for those just starting out, targeting niche keywords that have lower competition can yield the most tangible results fast.
Keyword Mapping
Your website should target keywords intentionally by mapping out which pages are going for which terms. For example, your furnace repair page should go for keywords related to furnace repair. This might include furnace repair services, heating repair, furnace technician, and other similar phrases. Your keyword research tool will populate different ideas based off the terms.
Keyword Placement
Once you identify the keywords you are using on a given page, you must tactically place them in the proper areas. The first place to start is within the URL itself. Your ac repair page should have URL like: myhvaccompany.com/services/ac-repair. You should also include ac repair within the title tag, meta description, and image alt text. It should also appear within the body content.
6) Link Building
Google bases the importance of a page (domain authority) at least in part by the sites linking to it. Successful HVAC websites must have links coming from other domains. Links were once the primary ranking factor but as people began to manipulate the process through tricks and schemes, Google decided to penalize anyone engaging in shady link factors. Still, acquiring good links matters.
Blog Outreach
One strategy to acquire links ethically is through blogger outreach. You email a blog writer in your industry and ask if you can either write a guest post or have one of your infographics or statistics featured on their blog. If they properly attribute you, they will include a link back to your website which search engines will then acknowledge as a vote of confidence to your domain.
Linkable Assets
It's much easier to get links with great content. When you have a quality blog post or even service page, it is considered a linkable asset. Some pages get links simply from ranking on page one of Google. Blog posts are typically considered to be a more linkable asset because they cite more general information, including statistics that can be showcased on other blogs.
Follow vs NoFollow Links
Not every link counts as a vote of confidence for your website. Links that are user-generated, like blog comments, or social media posts, are tagged as nofollow links. This tells the search engines not to consider these to be as valuable as follow links (which are not user-generated). Google recently has said nofollow links will count as a "hint" but not as much as follow links.
7) Facebook Ads
Facebook has a lot of targeting options for businesses looking to advertise online. You can reach people based on demographics like age, location, employment, etc. Let's say you wanted to promote a seasonal special for your HVAC company. You could target Facebook users within your service areas and encourage them to take action by creating a duration for the special.
Budgeting
Generally, you can spend as much or as little as you'd like on a campaign. The more you spend, the more people you reach. Many companies use a daily budget of around $10.00 to run targeted Facebook advertisements. Your budget may vary based on the size of your business as well as the population of the areas (cities, zip codes) in which your company services.
Split Testing
Running multiple ad sets allows you to test which audience is more receptive to your promotion. This helps you efficiently spend your advertising dollars on the people most likely to convert into paying customers. Aside from split testing audiences, you can also split test the creative parts of an ad. For example, the better performing ad may feature a video, while the other is an image.
Remarketing
It's easier to advertise to people who are already familiar with your service. This familiarity can become apparent on Facebook when a user likes your business page or interacts with your website. All you have to do is set up pixel tracking on your website so that every person who visits can be targeted while they are browsing Facebook. They have already shown interest.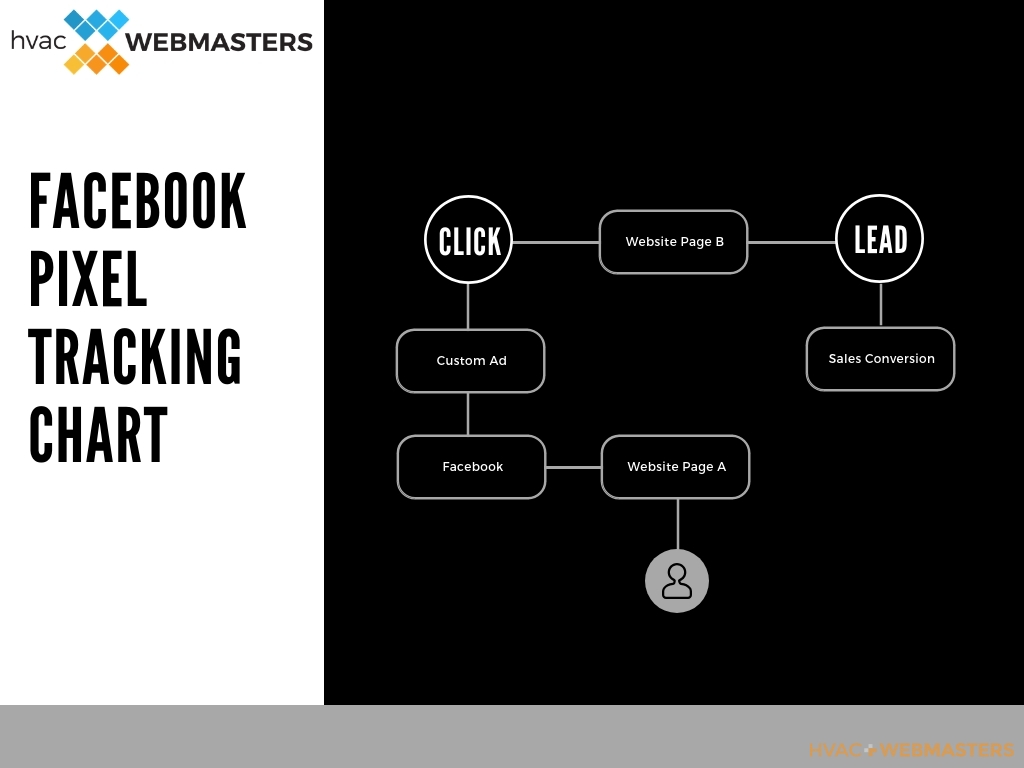 8) Google Ads (PPC)
SEO can take time work so Google Ads (PPC) are a way to supplement traffic in the meantime. If you've ever done a Google search you've noticed the top results have a small box that says ad on the left. This marks them as paid advertisements rather than organic results. You don't need to do SEO to show up on Google Ads. All you have to do is bid on the advertising space.
Ad Spend
Your ad spend is how much money you invest in Google Ads. Depending on the keywords you target, your campaign may have a higher or lower cost per click (CPC). The most competitive keywords have high CPCs while those with less clicks, have much lower CPCs. Some companies also spend to advertise on their brand name keyword, so others can't steal it.
Ad Optimization
Google uses the metric quality score to determine which ads to show first. They base it on how well the ad represents the corresponding landing page. If the user clicks the ad, they should expect to receive relevant information based on the keyword and the title of the ad. HVAC companies should spend some time with their landing pages to ensure the highest quality.
Keyword Planner
Google Keyword Planner helps businesses identify the best keywords for PPC ads. We mentioned this tool before because it can also help with SEO keywords, but for the purposes of Google Ads, Keyword Planner is going to help optimize your ad spend. Go for keywords that have buyer-intent, meaning someone who searches for it is demonstrating a need to purchase.