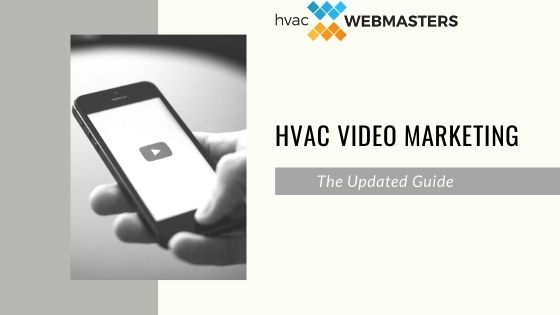 What is Video Marketing for HVAC Contractors?
Video marketing for HVAC is the action of publishing a video for marketing and promotional purposes. The video's content can range from jobsite performances to customer testimonials. As long as the video aims to promote your heating and cooling company, it serves as marketable content.
The Video Marketing Process
It's easy to see that video marketing is the wave of the future (and the present, for that matter). Facebook video story viewership is up, and video content gets considerably more impressions and likes than textual content. Even images can't compare to the effectiveness of video content these days.
And if you are an HVAC contractor and haven't tapped into HVAC video marketing's tremendous potential, 2021 is the time to start. The numbers don't lie: online video viewership rises by a staggering amount every year. So it would help if you didn't let another year go by without harnessing video marketing potential.
And if you feel that you don't have anything to bring to the table as an HVAC expert, you are wrong. There is an immeasurable opportunity to leverage your HVAC knowledge, your business, and your personality with video marketing. And of course, the best part is that you can grow your business exponentially by doing so. So without further ado, let's take a look at the ultimate HVAC video marketing guide for 2021.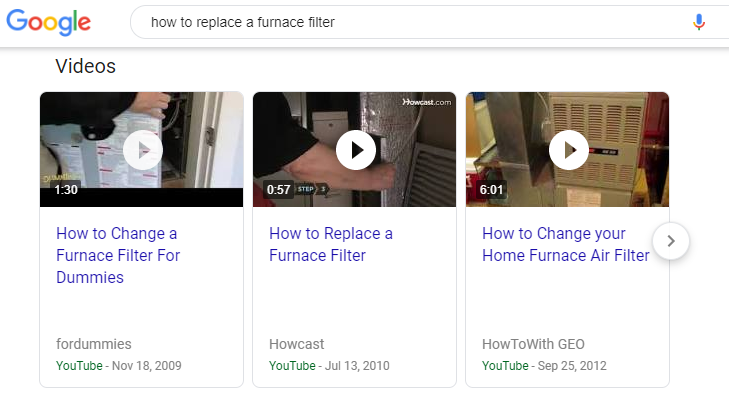 Marketing Video Content in 2021
Just because you will be using a camera doesn't change the fact that video marketing is still marketing. The core goals should be the same. Here are some things you must consider when coming up with content for your HVAC video marketing campaign:
What's the Goal? – Any effective marketing strategy will have a clearly defined goal – HVAC video marketing is no exception. Do you want to attract new customers? Do you want to solidify your current customer base? Do you want to promote a new service? Are you trying to break into a new market? These are all questions that should guide you as you craft your content.
Who do you Want to Reach? – Your target audience should be firmly in mind at each stage of planning and production. As an HVAC contractor, you may want to target younger millennials who have just bought their first home. You may also want to target older homeowners with stable incomes who can afford higher-end HVAC services.
Can you solve a problem? – A lot of people don't know where to start with video marketing. Again, they may feel like they have nothing to offer in terms of compelling content. But as long as you can solve a problem, you have marketable content. Start thinking about some common HVAC problems that homeowners face. From there, you can create a quick and concise method for showing people how to solve that problem – whether it be a script, storyboard, or just some images.
Publish Video Content on Your HVAC Website
Depending on the kind of business you own, different platforms offer different benefits. A robust HVAC website helps you rank on Google. Additionally, it is most beneficial for the home service industry to upload video content onto your homepage and landing pages.
So for your official website, make sure that the video content correlates with the page. Placing a video near the top of your home page is a solid strategy. But you have to make sure that the content is appropriate for the home page. Maybe a video that introduces you and your crew and talks about how long you've been in the business.
Then you can start getting more specific with your service and landing pages. Compose video content that has to do with a particular service or a service area you are trying to target with specific landing pages.
Engaging videos can increase time on site, improve analytics, and help raise page ranking in 2021.
Share Video Content on Social Media
Your official website is the top traffic generator. But you can't ignore social media either. The bottom line is that you should be posting video content on your social media platforms as well. Why? Because it's more effective than traditional posts. According to Twitter, video tweets are six times more likely to be shared and retweeted than standard posts.
Of course, you should be posting video content on Facebook, Instagram, YouTube, and Twitter. But TikTok is a relative newcomer on the scene and is making a lot of noise. TikTok has accumulated 1 billion users in a short time. That's a massive pool you can dip into, even if you are only targeting your local market.
Tips for Creating Video Content
So we've talked about what the message of your video content should be and where you should place it. Now it's time to discuss the actual production of your HVAC video marketing content.
Don't Make a Movie – Attention spans are not what they used to be. The most effective video marketing content is under 2 minutes. We know that's not a lot of time to get your point across. But you have to keep it concise. We advise writing up a script or making a bullet list of critical issues, then rehearsing them. Time the rehearsal, and if it runs over 2 minutes, you can start carving away unnecessary verbiage.
Don't Draw it Out – Not only do you have just a couple of minutes of your audience's attention, you have less than 10 seconds to capture it. You have to state your content's main point within the first 10 seconds of your video. Otherwise, your audience will grow impatient, perceive the video as lacking direction (and therefore value) and click elsewhere. The title (which should also reflect the central theme, pain point, or convey the content's worth) should show up on video within the first 10 seconds.
How To Videos – Consider the following statistic: the search term "how to" has maintained an interest rate of 75% or higher on Google over the last year. People are searching for "how to" do things online with increased frequency. And when they perform these searches, do you think they're going to choose a written guide if there is a video "how to" video available? Not likely. Search engines may rank video content higher than written "how to" manuals if relevant to the search. So consider simple how to's that you can create in a short video.
Before & After – For HVAC contractors, it helps show people your performance. So, before and after videos can be very useful. And they're quick. Show a job site before you begin and then after completion. You can also create a video where you compare an HVAC system's performance before getting your hands on it against how it performed afterward.
Partnering With HVAC Webmasters
In the end, HVAC video marketing can take up a lot of time if you want to do it right. Content marketing, in general, is an involved process. And we understand the need to outsource – especially if you are a busy HVAC contractor.
That's why we provide complete, affordable, and effective content marketing services here at HVAC Webmasters. We can help you devise a strategy that works for your business, keeping your specific goals and local market in mind. We can put together a fantastic marketing campaign for your business, so reach out to us today.