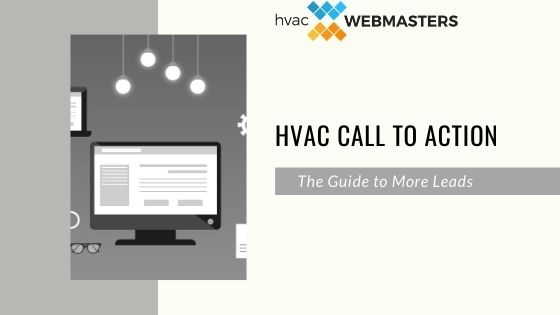 What is a Call to Action for HVAC?
For HVAC companies, a CTA is an online device that prompts or encourages users to take action. The most common HVAC calls to action are phone number links or push-to-call buttons. A website visitor who clicks a phone number link converts from traffic to lead instantaneously.
HVAC CTA Tips for 2023
Strong CTAs are clear and concise. Users respond to urgent calls and don't have time to read through a bunch of filler. Getting right to the point encourages user action while discouraging overthinking. Remember, in 2023; consumers won't tolerate BS. The goal is to direct them to buy your HVAC services on the spot. 
Tip #1: Invoke Enthusiasm
Some words inspire users to take action, while others bore them into inaction. Understanding language is key to crafting the perfect CTA for your heating and cooling website or advertisement. For example, "save 60% on your first service" inspires consumers immediately. Conversely, "get in touch with our sales rep" only leaves them wanting more.
Tip #2: Create Urgency
Prospects often will wait to make a final decision so that they can compare your prices to competitors and seek out 3rd party opinions. Of course, creating an excellent online reputation can make those actions lead right back to your website. But creating urgency with your CTA ensures they'll never leave in the first place. For example, putting a time limit on your special offer encourages them to take immediate action.
Tip #3: Make CTAs Responsive
Some users may access your HVAC website through their smartphones or tablets. And some still will use their desktop computer or laptop. A compelling CTA must appear ideally on each device type, and responsive design makes it happen. Losing even one of those devices can reduce your conversions enough to blow your revenue significantly.
Tip #4: Enhance CTAs with Social Proof
Most users won't click on a CTA without some social proof. It helps to use statistics or numbers to prove your company's worth. For example, showing that 99% of clients become repeat customers fosters credibility. You can also use pricing comparisons showing that your services save customers an average of 35 dollars per job.
Tip #5: Click to Call Functionality
Smartphones represent the top device for potential clients. Creating a linked CTA that connects the user to your phone line is one way to streamline the sales process. For example, a giant button in your website's header, reading: Call Now, can connect from their phone to your phone in just seconds. Yes, technology can do some pretty amazing things.
Call To Action Examples
HVAC companies can publish a wide range of CTA types. For example, you might prefer that customers email you or submit a contact form. Other contractors may want direct phone calls to their office line. Either way, you can craft your call to action to fit your company's needs and preferences. Let's look at some HVAC call-to-action examples to create inspiration for your next venture.
Phone Number Link
The phone number link is straight to the point. Typically a phone link gets accompanied by a line of text, which creates either trust or urgency. The linked number is self-explanatory for users and frequently leads to increased call volume for local HVACR companies.

Request a Quote
Requesting a quote is an ideal CTA for contractors who prefer the form submission. You can get some basic information about your prospect before speaking with them over the phone. This way, you have more knowledge and can provide them with a personalized sales pitch, almost certainly to convert them.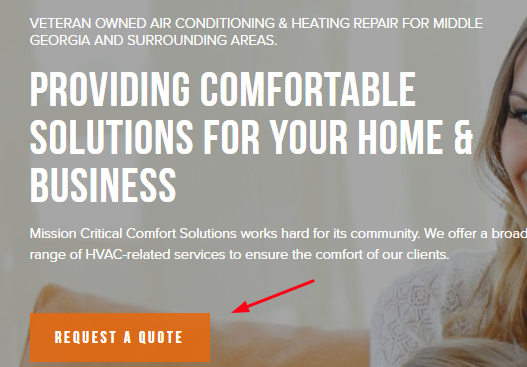 Encouraging prospects to request a quote gets them invested in your company early on in the conversion process, making it more likely they will become a customer.
Request a Call
Like the request for a quote, requesting a call allows users to leave their phone number for a later callback. Some heating and cooling companies prefer to schedule the best call times instead of taking calls 24/7. Depending on staff size, the request for a call CTA could be highly beneficial and increase company efficiency.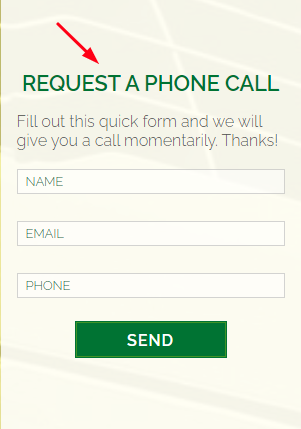 A prospect's phone number is the most valuable contact information you can get in the lead generation process. When customers submit their phone numbers, they are far more likely to invest.
Contact Us
The Contact Us form is the most traditional call to action. Of course, its effectiveness often predicates on the rest of your website. Is your homepage telling a story? Does it encourage trust and authority for future clients? If both of those things ring true, then the contact us form works wonders. However, keep in mind that the contact us form becomes relatively useless without a strong homepage.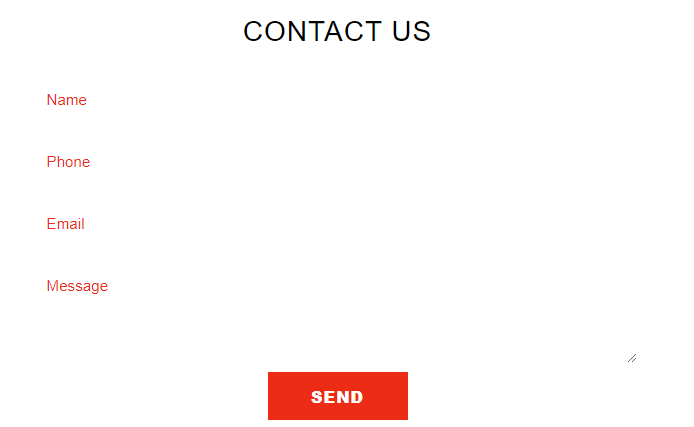 Some prospects are not ready to call your company on the spot. Providing traditional contact forms encourages customers to take action before they are ready to call.
Review Us
Not all calls to action must encourage direct contact. Sometimes you need CTAs for existing clients to perform other actions. An excellent example of this is the Review Us call to action. Generating Google reviews is vital to your reputation and can help increase conversion rates across the web. Placing a review CTA on your website's homepage encourages good things for your authority.
"Review Us" buttons are easy ways to generate actions from existing customers.
Savings / Discounts
Consumers often associate action with money. If they can save money, they are more willing to take action. Savings or discount-style CTAs are effective in encouraging swift action from future clients. You can design a variety of savings CTAs as long as each of them shows customers how they'll save money by using your service.
Showcasing savings and discounts creates an urgency for potential customers who may choose to act faster.
Working With HVAC Webmasters
Installing CTAs on your website requires web design experience and other technical skills. HVAC Webmasters can help your company project the best version of itself to future clients. We've worked with hundreds of HVAC contractors in assisting them in generating high-quality HVAC leads over the past decade. Some of our services include:
DataPins: We include a reputation management tool that enhances social proof for stronger CTAs.
Responsive Design: We ensure your CTAs show up effectively across all devices.
Website Redesign: We take existing websites and improve user experience and visual appeal
Click-To-Call: We implement click-to-call functionality for phone number links
HVAC companies can't do everything on their own. Partnering with an industry-specific marketing agency like HVAC Webmasters can empower you to focus on performing the best services. We help you get more customers through your website, organic search, and reputation management. We even help you automate the local SEO process through Jobsite check-ins and user-generated content for your specific web pages.