Most HVAC contractors understand the importance of online reviews, but what specifically about Google reviews? Because of Google reviews immediate visibility within search results, you should view them as a separate and more important entity. If properly optimized, searches for your HVAC company will yield a widget of your Google My Business profile on the right hand side of the search results. On this widget, your review rating is clearly visible. Potential customers who see a low rating, or no reviews, could perceive your company in a negative light.
Decisions are made quickly these days. Customers looking for an HVAC contractor in your city can search Google on their mobile device, find a contractor, and schedule a service, all within ten minutes. Because of the expedience of decision making, your company has to give the customer every reason to choose them. First you have to be easy to find. Are you optimized to show up on Google search results? If you are, do you have enough HVAC Google reviews to establish a reputation? Have you responded to negative reviews with the intention of resolving the complaint? These are all questions you have to ask yourself as a HVAC contractor.
How HVAC Contractors Can Generate Google Reviews
The best way to generate HVAC Google reviews is to ask for them. You can ask for them via email signature, or you can ask for them on your website. In both cases, you can offer links which will lead the customer directly to your review page. The more convenient you make it for customers, the more reviews you will receive. Here are some other things you can do to generate Google reviews:
Ask Directly: You can ask customers after a service call if they would mind leaving a Google Review
Pursue Verification: Getting your HVAC company verified lets current and former customers know that it's you
Respond Professionally: With all online reviews, responding to negative ones in a professional manner cannot only resolve the complaint, but encourage positive responses from others
One thing you should never do is offer incentives in exchange for positive reviews. Google takes action against transactions which manipulate the review process. You want reviews that are honest and trustworthy because they create a better reputation for your HVAC company. We've all seen reviews that look rushed or auto-generated. Google will certainly look into reviews that are not legitimate.
How Can Google Reviews Impact HVAC Companies?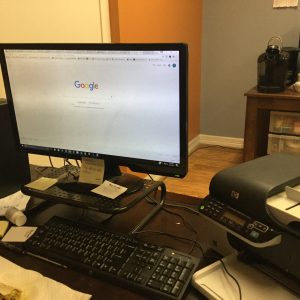 Google reviews are the fastest way to dictate the reputation of your HVAC company. Generating reviews by asking for them, both personally and electronically, can really boost your company's standing in the local community. Building trust is a process, but if there was ever a way to speed up that process, it's with Google reviews.
We understand that HVAC contractors may not have the time or resources to check every single review. At HVAC Webmasters we can manage your Google reviews, as well as create links on your website asking customers for them. The best way to establish yourself within local communities is to build a strong online presence and a good online reputation. For HVAC Google reviews management, call us today at (800) 353-3409