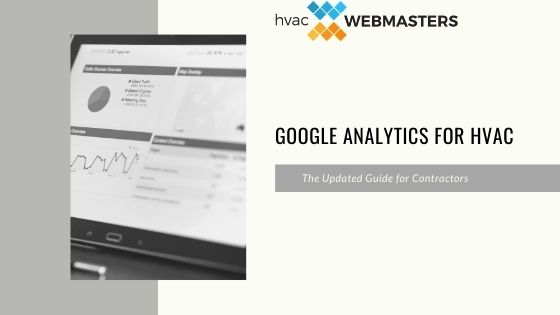 What is Google Analytics for HVAC Websites?
Google Analytics is an online tool from Google that tracks website traffic and reports on various metrics. After installing Google Analytics tracking code on your website, HVAC companies can monitor how many visitors enter their website along with more-detailed behavioral metrics.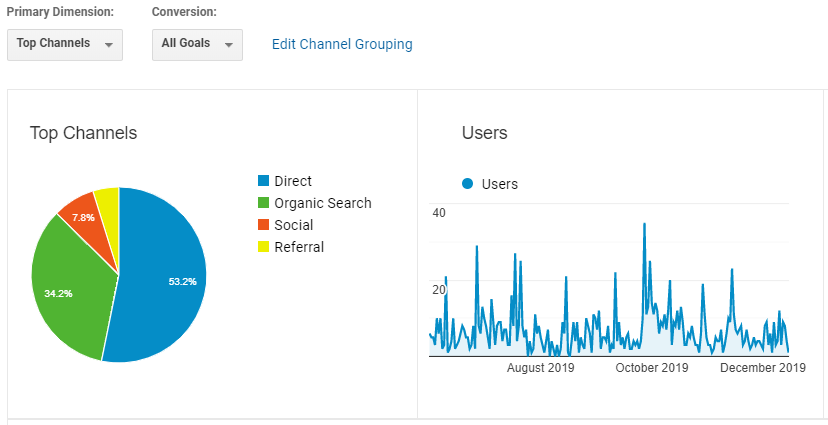 Editor's Note: HVAC companies will be required to migrate to Google Analytics 4 by July 2023.
Why HVAC Companies Need Google Analytics
Google Analytics is one of the most intuitive and user-friendly website vitals trackers on the market today. It's also one of the most relevant analytics tools. Google owns the lion's share of the search engine market at just over 92 percent. Most people will find your HVAC website through Google anyway, so it stands to reason that they offer the most robust and relevant tracking data.
But that doesn't mean you will become an analytics whiz overnight just by using Google Analytics. There is a bit of a learning curve with this tool, so today, we wanted to share some essential tips and provide some guidance on using and getting the most out of Google Analytics.
Of course, if at any time you want to speak one-on-one with a digital marketing expert to help make sense of website core vitals and analytics, we would be happy to talk to you. In the meantime, read through our guide to using Google Analytics to find out everything you need to know about the platform.
Google Analytics, Step-by-Step
Google Analytics is essential for HVAC contractors who want to ensure that their websites perform as they should. Your HVAC websites should be your strongest tool for generating traffic, acquiring new leads, and converting customers. But how do you know if your website is doing all of that?
The answer is Google Analytics. Certain performance indicators will tell you how your website is getting traffic, what visitors do when they get to your website, which visitors see pages of your website, and how fast your website is.
And it's important to know all of these things. For example, did you know that, on average, people will only spend 15 seconds on your website? If your website loads slowly or doesn't provide the information that people actually need, they will leave and go to another site.
This is known as a website's bounce rate, which Google Analytics can also help you calculate. Here is a breakdown of why Google Analytics is important for your business:
It will show you where you can improve your website to generate more traffic
It can help improve HVAC SEO
It can help you determine ROI on any SEO, advertising, or digital marketing efforts you are making
It can help you determine which content is converting
It provides invaluable market insight
It allows you to see how many conversions you are making per visit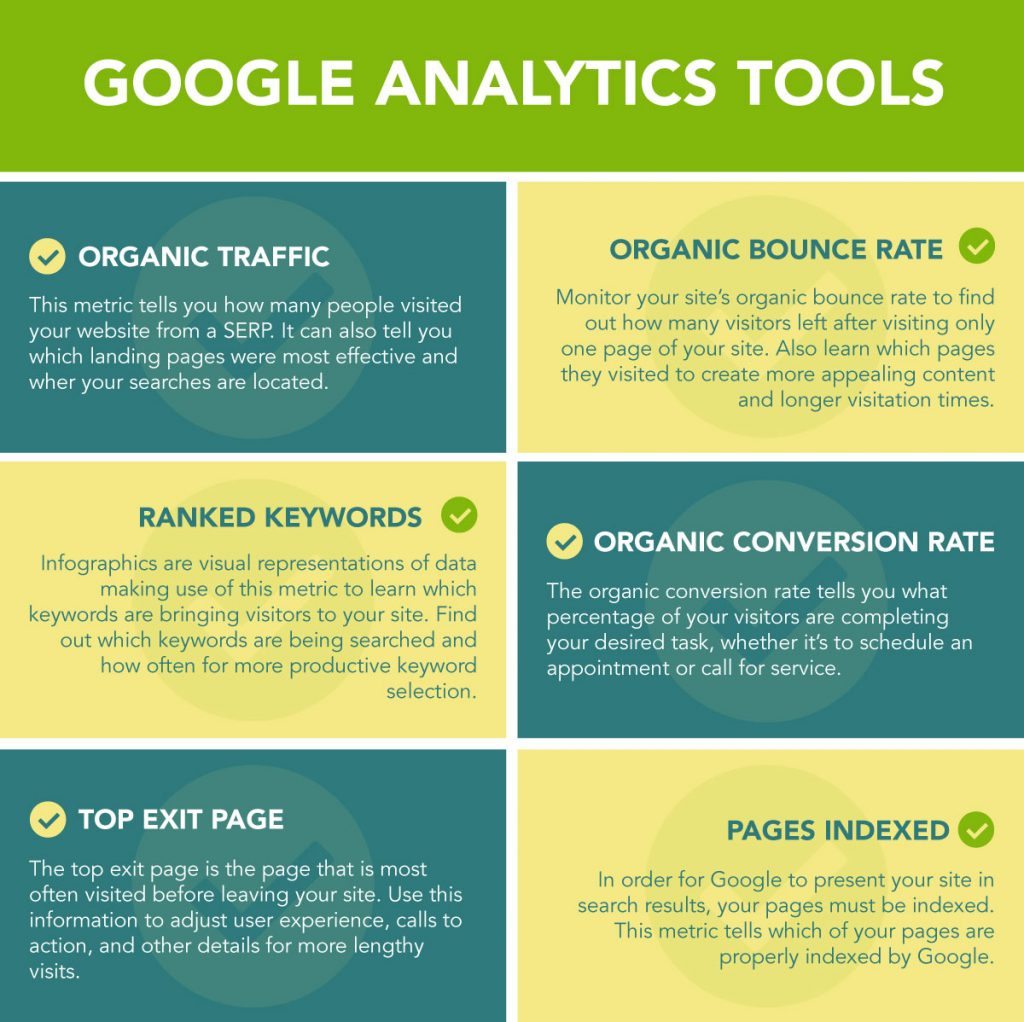 If you are concerned with digital marketing, then Google Analytics is a tool you can't afford to use. Setting up a Google Analytics account is easy, and you can do so here. So we'll skip the intro to installing it on your website and get right into the important stuff.
Getting A Tracking Code
Once you are done with the sign-up and installation process, you will be given a Google Analytics tracking code. This is literally a code that needs to be installed within the code of every page of your website for Google to track data.

Various formats need to be adhered to depending on what type of website and host you are using. But for the most part, web admins can place the tracking code at the heading of each WordPress website page. Once your tracking code is installed, you can start using the various features of Google Analytics.
Viewing Standard Reports
Once you log into your Google Analytics dashboard, you can click on the specific website you want to view data for (it will only show one website) if you only registered one website. In the top right corner, you can specify which period of time you want to view data.
This is a good place to start, as you may want to start segmenting your data based on time period as you get more familiar with the analytics tools. In this same option, you can compare data in a one-time frame against another to see how your website has performed over time. 
The "Audience Overview" menu also offers a wealth of helpful data, including:
Sessions: How many new people visited your site and spent any amount of time on it?
Bounce Rate: How many people visited your site and left it without taking any action (making a purchase, joining an email list, scheduling an appointment, etc.)
Demographics: This allows you to see where your web visitors are located, whether they used desktop or mobile, and even their operating system.
Average Session Duration: How much time each visitor spent on your website.
Viewing Acquisition Reports
Under the general "Audience" tab, you will find an option for Acquisition. This is an essential tool to use to improve your SEO and understand it better. In this tab, you will see where your web traffic is coming from, including any outbound links or traffic generated from social media.
Backlink traffic information is crucial because HVAC backlinks are a significant ranking factor for the Google algorithm. In fact, on average, the top search engine results have up to 3.8 times more backlinks than the results right below them.

So this option will help you gain insight into which backlinks are working for your website and which ones need to be upgraded.
Viewing Behavior Reports
Behavior reports allow you to see which pages on your website get the most clicks. You will also be able to see which specific pages are typically the first ones viewed by your visitors and which pages visitors are on before they navigate away from your website.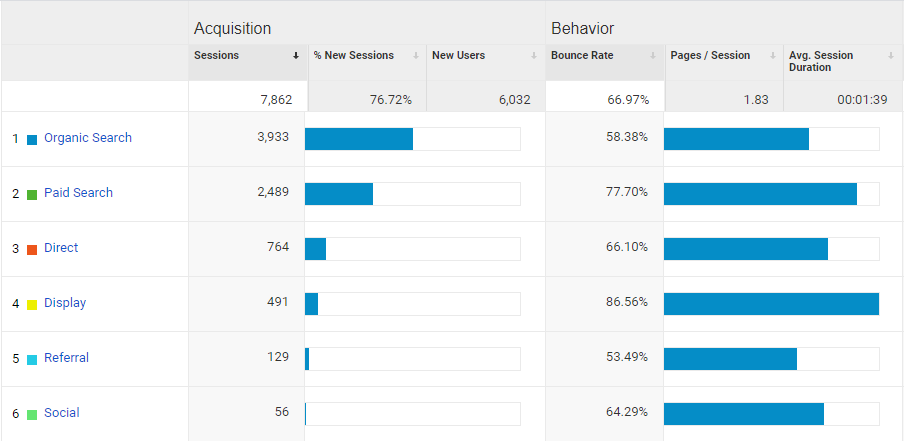 This can provide you with valuable information as to how people are searching for and finding your website. Also, it will give you a clue as to which content on your website may be driving people away.
Viewing Conversions
Viewing conversions lets you see which pages your visitors were on when they completed a transaction. This will help you see which of your pages converts the most leads. The conversions tool will also show you the path visitors who made a purchase took to get to your website, including social media pages.
This is especially useful when auditing your social media and digital marketing strategy and trying to find areas where you can improve.
Analyzing Data
Of course, accumulating the data you get from Google Analytics is only half of the battle. You must then utilize the information to improve your lead generation and marketing efforts. Here at HVAC Webmasters, we can help you make sense of the myriad of confusing data generated by Google Analytics.
What's more, we can put it to good use. Whether you want to generate more leads, convert more customers, improve SEO, or increase brand awareness for your HVAC business, we can help. Get in touch with our team of marketing experts today. 
Transitioning from Universal Analytics to GA4
Google requires all Universal Analytics campaigns to transition to Google Analytics 4. All Universal Analytics properties will stop processing data on July 1, 2023. Any property without a basic GA4 property will have one configured by Google starting in March. So if you want to ensure your settings are correct, create a GA4 property ASAP. The process is easy when you follow the GA4 Setup Assistant.