Local Search Marketing (Local SEM) is a marketing technique that focuses on local traffic generation, local customer acquisition, and ultimately, local sales conversions. The concept behind local SEM is to attract nearby mobile users to your website and optimize it to appeal to their specific needs. Some advantages to local SEM include:
Audience Analysis: By optimizing for local search, the data that generates from it will help you learn the behaviors and tendencies of your most valuable customers
Higher Conversion Rates: Traffic from potential customers is more likely to be converted than generic traffic
Marketing Efficiency: Local SEM maximizes resources because it doesn't waste dollars on non-valuable traffic
Mobile Reach: Local SEM reaches users at their favorite and most often used device
The concept of local SEM has evolved in recent years as mobile search has continued its rise to prominence. In fact, more people will now access your website from mobile devices than they will from a desktop. This is a trend that is ongoing and will be a critical element to your marketing success in 2020 and beyond. Call (800) 353-3409 for HVAC local search marketing services.
How Local SEM Impacts HVAC Contractors
So local SEM is important, but how does one go about implementing it? There are several things you can do as an HVAC contractor to cater your online presence to more relevant traffic. By partnering with HVAC Webmasters, you ensure your local search visibility is reaching its maximum potential. Here are some methods we use to implement local SEM:
Mobile Friendly Design: Responsive design is the best way to ensure a mobile-friendly website
Organic SEO: Keyword placement, detailed meta descriptions, relevant title tags, etc.
Off site SEO: Citation sources, reputation management, social media, etc.
PPC Geo-Targeting: Advertising to specific locations with custom content
HVAC contractors depend upon local leads. You can't turn people out of state into a sales conversion, which makes them irrelevant to your business. Focusing on customers you can actually convert should be the top priority. Why? Because marketing efficiency saves you money each month, and each year. The techniques illustrated above places your company on the path to success.
Choosing a Local Search Marketing Service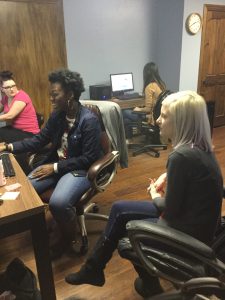 HVAC companies looking to invest in online marketing services should look no further than HVAC Webmasters. Generic marketing companies that serve a variety of industries cannot possibly have the expertise of a company devoted specifically to HVAC contractors. We've changed the marketing direction of numerous companies, and helped them prosper in the modern marketing landscape.
The bottom line is important to every business, and we understand that sales conversions are the #1 goal. That's why each service we perform works towards that goal and increases your chances of reaching it. At HVAC Webmasters, we don't rest until  your site is dominating Google search results. We want to help you generate local leads. Call (800) 353-3409 for HVAC local search marketing.