What is HVAC Internet Marketing?
HVAC Internet marketing is a term used to describe the advertising and promotion of HVAC companies through various online resources. In 2020, having a strong online presence is imperative to business success, and translates directly to lead generation, customer interaction, and reputation management. Among the most popular forms of online marketing include:
Search Engine Optimization (SEO)
Pay Per Click (PPC) Advertising
NAP Citation Sources
Social Media Ad Campaigns
While traditional marketing like billboards and ads can be beneficial, one of the most effective ways to grow your business is through digital marketing. With online marketing, HVAC companies are able to attract new customers and increase their organic search rankings. Call (800) 353-3409 for HVAC internet marketing services.
Online Marketing for HVAC Companies
When it comes to online marketing for HVAC companies, the goal is to increase visibility and dominate search engine results. At HVAC Webmasters, we design an online marketing strategy that incorporates search engine optimization (SEO). SEO is a cost efficient, and sustainable technique to optimize your website for search results. Without SEO, your HVAC company is unlikely to prosper. Our team of creative professionals use the best optimization techniques to help your business outrank competitors and attract new customers. We accomplish this by building a website and integrating important optimization concepts throughout it. Our internet marketing services consist of:
Building a successful internet marketing campaign is not something that happens overnight. It takes consistent effort to both establish and sustain an online presence in 2020. This is where we come in. At HVAC Webmasters, we have the necessary experience to help your company thrive in this new and highly competitive digital age. By utilizing digital marketing methods such as SEO, social media, PPC, and more, we can take your HVAC company to the next level in the new year. From developing your website, and managing your optimization, to monitoring your performance with analytics, we can help you establish a long-term internet presence that will serve as a business asset both now, and into the future.
HVAC Marketing Strategy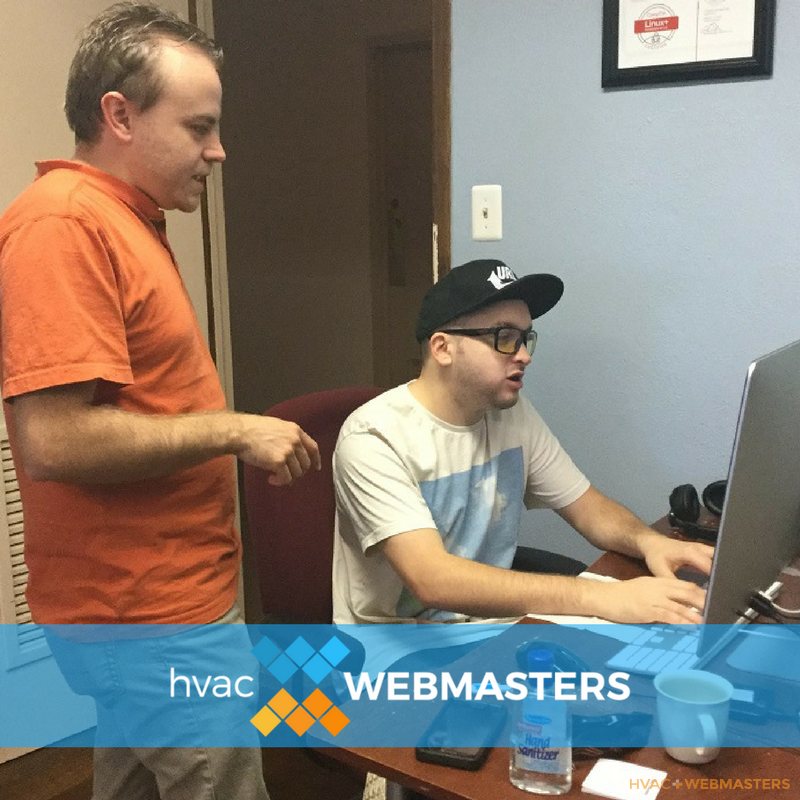 The first step to a strong internet presence is a well designed marketing strategy. At HVAC Webmasters, we begin the journey with each of our clients by developing a strategy based on research, experience, and consultation. We tailor our services to fit your specific needs so that we can maximize revenue and organic reach. Upon completion of the strategy, we begin to implement it through tangible actions. Some of these actions are singular, while others are ongoing throughout the lifespan of our partnership. For an idea of what your strategy will look like, we tend to focus on the following areas:
Business Listing Optimization:  The claiming and optimizing of NAP (name, address, and phone number) business listings
Keyword Research: The research and implementation of industry and local keywords
Mobile Optimization: The implementation of responsive design, for optimal viewing on all devices, including mobile and tablet.
Ongoing Content Management: The creation, management, and development of on page HVAC content
Before writing content, we carefully craft meta tags to display relevant keywords. Meta descriptions allow users to preview content before deciding to visit the correlation website. The HVAC Webmasters content team takes time to research keywords. Keywords are important for targeting specific audiences and service areas. We choose keywords that best apply to your service field, with the objective of outranking and outperforming local HVAC competitors. Strategies consist of additional aspects as well, all of which we will be happy to discuss with you over the phone. With our help, your website can succeed online and attract more customers through SEO. Learn more about HVAC internet marketing by calling us today at (800) 353-3409.
Take your HVAC company to the top with online internet marketing from the HVAC Webmasters when you call us today at (800) 353-3409.