In 2017, visual engagement is critical to marketing success. Attractive website design is one way to engage your audience, but HVAC online photo optimization will ultimately separate you from other companies. The first priority is using relevant images. HVAC company websites should have photos that display services offered, company logos, etc. You cannot just take any image you find on the internet and use it as your own. Instead, you can use Google's advanced image search to find photos that are licensed for free use.
Once you have found the images that will go on your website, HVAC online photo optimization is the next step. Image files should be relatively small. JPG files are a good option for efficient image optimization because of their flexibility and lack of size. Next you should rename the file to fit its description. Alt text is mandatory for websites that value SEO. Alt text describes the image to Google and can be communicated to the visually impaired.
Do HVAC Contractors Need Online Photo Optimization?
HVAC contractors who want to optimize their website for search engines like Google absolutely need image optimization. Some websites ignore this practice and suffer the consequences by losing authority with Google. In fact, Google presents specific guidelines for how images should be optimized. As with content quality, image optimization should enhance the user experience. Below are some factors to consider for online photo optimization:
Filenames: Each image should be renamed to inform search engines what the file represents
Context: Only use images that are relevant to the content on the respective page
User Experience: Try to use high quality photos that will enhance the experience of the reader
These simple steps can make a difference for the overall SEO of HVAC Contractors. By placing your images within the appropriate context, and renaming them to fit the description, you are telling search engines exactly what the photo is about. In addition to ascending your ranking for normal search results, you now have the ability to rank in image search results, a typically less competitive arena.
How Does Photo Optimization Help HVAC Companies?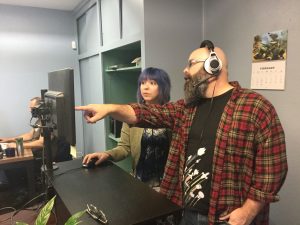 SEO is never about one thing. Multiple factors will determine how well you rank in search results. It is important that online photo optimization is a priority for your website in the same way that content quality is. The difference between moderate SEO and elite SEO is in the details. Simple practices like image descriptions, and file renaming can ultimately boost you in front of the competition.
HVAC contractors are busy and they don't have the time to render photos for online optimization. The good news is that HVAC Webmasters will do it for you. We offer online photo optimization to HVAC companies. If you're tired of not ranking in Google search results, HVAC Webmasters can help you climb the rankings. For HVAC online photo optimization, give us a call at (800) 353-3409.