Attention spans have grown shorter as information is more accessible. To engage a modern internet user, you must appeal to them visually. A great way to that is by enriching your web content with photos. But did you know that website images also influence SEO? You can increase search visibility and earn higher rankings with well-optimized photos. The image optimization process includes:
Alt Text: Entering alt text
File Name: Renaming the file with relevant text, all lowercase (i.e. air-conditioner-unit.jpg)
File Type: Uploading files in JPG, JPEG or PNG format
File Size: Compressing files to speed up loading times
When all else is equal, it's the smallest details that separate a top 5 ranking from a top 2 ranking. In the case of HVAC websites, that detail can be image optimization. Taking the time to input alt text, renaming the file, and compressing it to promote site speed, are all seemingly minor actions, but as a collective can really impact your ability to outrank competitors on Google SERPs. Call (800) 353-3409 for online image optimization services.
What Types of Images Should HVAC Websites Use?
HVAC contractors often inquire about the types of photos they should use for their website. Much of the answer depends on your company's resources and its collection of web-ready images. The ideal option is to use photos of your company, whether that is employees, vehicles, on-the-job shots, etc. Company photos give visitors a greater sense of who they are dealing with and can have a positive influence on website performance. Users who are more engaged are more likely to complete a call-to-action. Ideally, use photos of:
Company Buildings (Headquarters)
Employees
Services
Company Vehicles (Trucks)
For heating and cooling contractors just starting out, they may not have a collection of images to publish on their website. In cases like these, we'll use a mixture of stock photos and other graphics that are free to distribute on service websites to provide a better user experience on your HVAC site. Although this option is less than ideal, it is still better than not having photos at all. Stock photos, while they don't promote the same level of personality and trust, can still be optimized using the right techniques and methods. As part of our services, we will conduct those tasks to ensure that your images are fully-optimized and deliver maximum results for your HVAC site.
Google's Policy on Images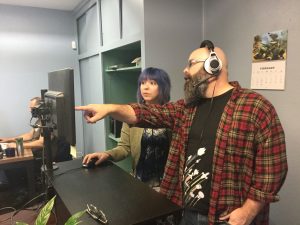 Google is the foremost platform to generate HVAC leads online. It's where consumers meet providers, and to form the most perfect match, you must follow Google's protocol regarding images. The search engine has published specific guidelines for how images should be optimized on websites hoping to rank for relevant keywords. As is the case with content marketing, images should enhance the user experience in every way possible. HVAC Webmasters can help you start today.
We understand that HVAC contractors don't necessarily have the time or resources to optimize online photos. That's why we offer photo optimization as part of our online marketing plan. If your website is failing to rank well on Google for local and industry keywords, investing in our services is the first step in changing that. We offer various agreements, each with no contract so you can be sure that you're getting the service you expect. Call (800) 353-3409 for online photo optimization services that improve your site's SEO and user experience.