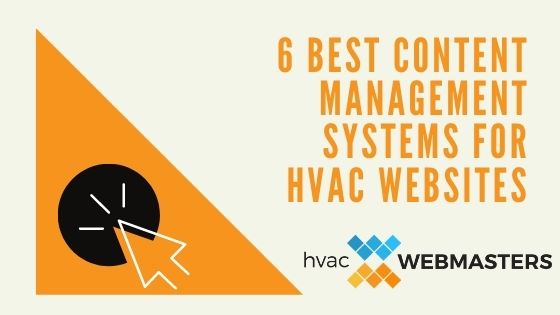 Content management can be a huge chore – especially if your HVAC website gets a lot of monthly traffic. The demand for new content and to optimize your existing content is ceaseless. Search engines want fresh content to display at the top of the rankings, consumers wish to organized and informational content at the ready, and your website needs to provide a rich and easy-to-use interface.
As you can imagine, accomplishing all this is a daunting task. That's why many HVAC business owners and contractors turn to Content Management Systems. In short, Content Management Systems (or CMS's) help automate much of the content management processes. But which is the best CMS for your HVAC business. We will help you answer that question in the following post as we run down the best content management systems for HVAC websites.
What is a Content Management System?
Before we dive into the list, you may have some general questions about CMSs. A content management system is typically a software suite that makes it easier for you to create, publish, update and manage your website's content.
The content can be everything from blog posts and written content on your About page to images and online forms – basically anything that appears on your website. The best content management systems are essential for many industries because they allow you to design, publish, and update your website without using complicated code.
Chances are, you are probably already familiar with a content management system," WordPress. WordPress is a perfect example of a CMS as it allows you to build and manage a website. That is a CMS in a nutshell.
So you can see why a CMS is essential whether you don't have a website yet or need to manage the content on your existing site. With the introductions out of the way, we present you with our list of HVAC contractors' best content management systems.
Top CMSs for Heating & Cooling in 2021
1) WordPress
You didn't think we'd leave out one of the most popular CMS's on the internet, did you? WordPress is an open-source CMS that offers a free version and a premium paid version. WordPress boasts some of the most robust and valuable plugins, including the Yoast SEO plugin which, helps you optimize your content for maximum digital exposure. WordPress also has a slew of template themes that can help your website stand out without breaking your back on coding. It's user-friendly, and you can master the dashboard with just a few days of use.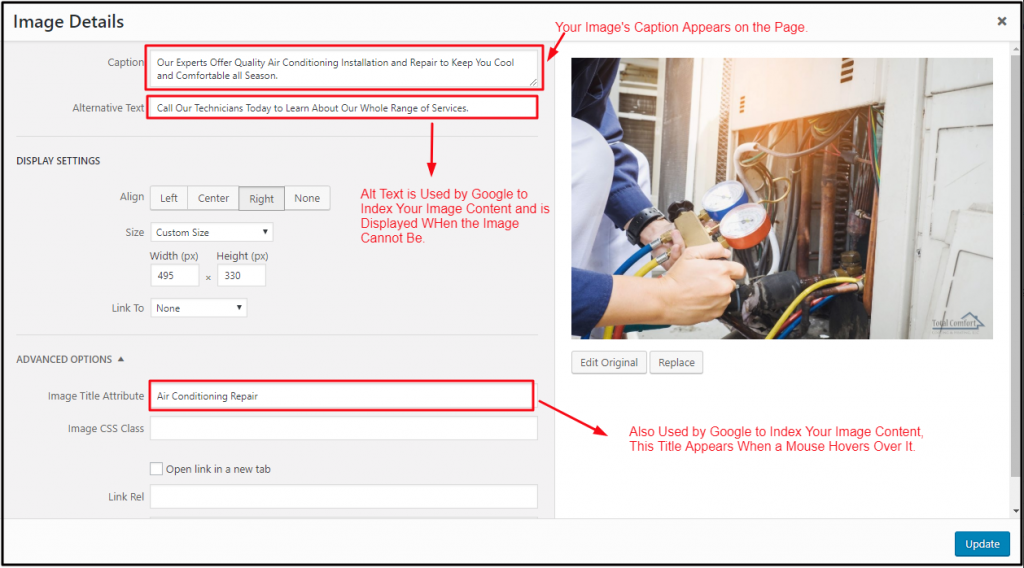 Source: WordPress
2) Joomla
We start our list with a free, open-source CMS called Joomla. The great thing about Joomla (besides being free) is that you won't need in-depth technical knowledge to utilize it effectively. It is intuitive, user-friendly and you can get a handle on the essential functions pretty quickly.
Open-source software can be necessary for HVAC contractors because it gives you access to a vast array of plugins, custom templates, and tools you may need for your business. For example, with Joomla, you will be able to add online form plugins so your customers can schedule appointments online.

Source: Joomla
3) Kentico Kontact
Next on the list is Kentico Kontact which, offers a free version and a paid version. Kentico is an excellent option if you have multiple sites and a mobile site for your company, as it allows you to use your content pretty much anywhere easily. It uses Cloud storage to make it easier to implement your content to various sites.
Kontact is a headless CMS that gives the content you create more fluidity because it is stored as data instead of being tied to a web page. The downside is that you will need a good amount of experience and design knowledge to utilize it effectively.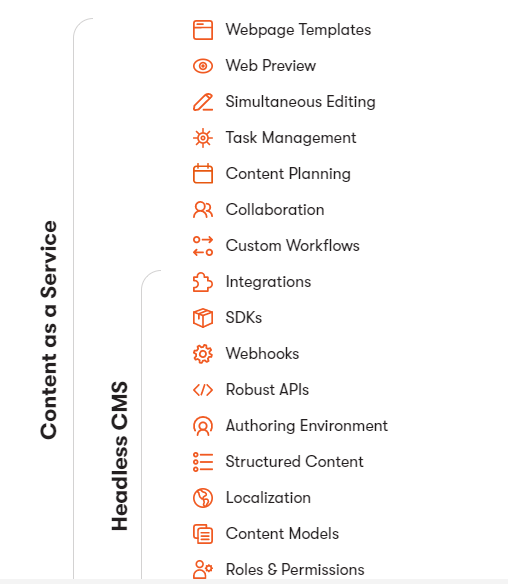 4) HubSpot CMS
Hubspot CMS makes our list of the best content management systems for HVAC websites because it provides helpful in-house tools you can use to optimize your site. For example, you can use an in-house A/B tester can be used to see which landing pages are earning more clicks and which need to be tweaked.
Hubspot CMS also assists with SEO which, let's face it, everyone can use help within 2021. Building a page from scratch is also very easy on this platform: a simple drag-and-drop page builder and editor you can use if you have little to no design experience.
Source: Hubspot CMS
5) Contentful
If you have multiple websites for different areas that you service or a slew of landing pages tied to your PPC ads, then Contentful may be a good option. Contentful makes it easy to create and organize different content in a centralized software suite then distribute it to various online channels.
There are two downsides to Contentful, however. One, it is a headless CMS, so you will need to be somewhat tech-savvy. Two, there is no free version.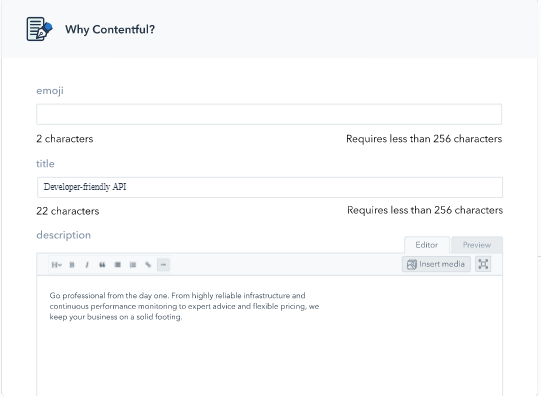 Source: Contentful
6) Grav
Grav is a good option if you already have your website up and running and somewhat optimized. That's because Grav uses a flat-file database to help you upload content to your existing site. The upside to this is that Grav lightweight and won't slow your website down. You can also use it on pretty much any platform since it's so minimal.
Grav is an excellent option if you upload many new photos, blog content, or other files onto your HVAC site. As a bonus, it's another free CMS.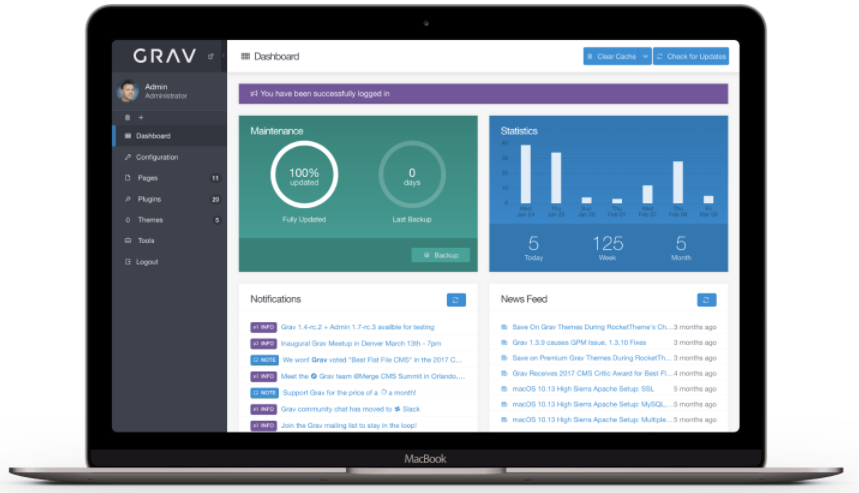 Source: Grav
Web Design and so Much More
The best content management systems will help you design and update your website yourself. However, it always helps to have a professional in your corner for everything else. Here at HVAC Webmasters, we can design a custom HVAC website for you and make sure it ranks high in your local market. Start earning more business today!