Heating & cooling contractors often wonder why their HVAC website doesn't bring in enough leads. Most of the time, it is the result of low click volume, a product of poor web design, codebase, and search engine optimization. But what about advertising? For contractors running PPC campaigns, the low click volume could originate from a poorly managed advertising strategy on Google, Facebook, or elsewhere. Despite these everyday occurrences, there are instances when traffic comes in, but leads don't. In cases like this, the problem is with conversion rate optimization. If your website is frequently visited but is not converting those visitors into leads, here are some of the reasons websites don't convert:
Call To Action
Every high conversion website has a clear and convincing call to action. Unfortunately, there are too many websites that don't have their basic information listed on the header and footer of their homepage. Every visitor should know who you are, where you are, and what you do. Those three things are non-negotiable. It is not enough, however, to list a phone number. A readable text size must appear so that users can easily see it. You want the phone number to read clearly for the prospective customer. You also want the phone number to be clickable on mobile devices by integrating click-to-call functionality. This way, mobile users can become leads with a simple click making it more convenient to generate new clients online.

Personalization
An underrated factor in website conversion rates is personalization. What do we mean by that? Have you ever been to an HVAC website that has stock photos or low-quality photos? These kinds of images may currently be on your website. What you may not have considered is how a lack of personalization can impact conversions. Visitors who see personable contractors are more likely to call than those who see stock photos or images of angry-looking HVAC employees. This concept is more rooted in traditional marketing than digital marketing but the two merge in this instance. Consumers who have a level of comfort with the business will be more likely to engage with them, which manifests itself in the form of online leads for HVAC.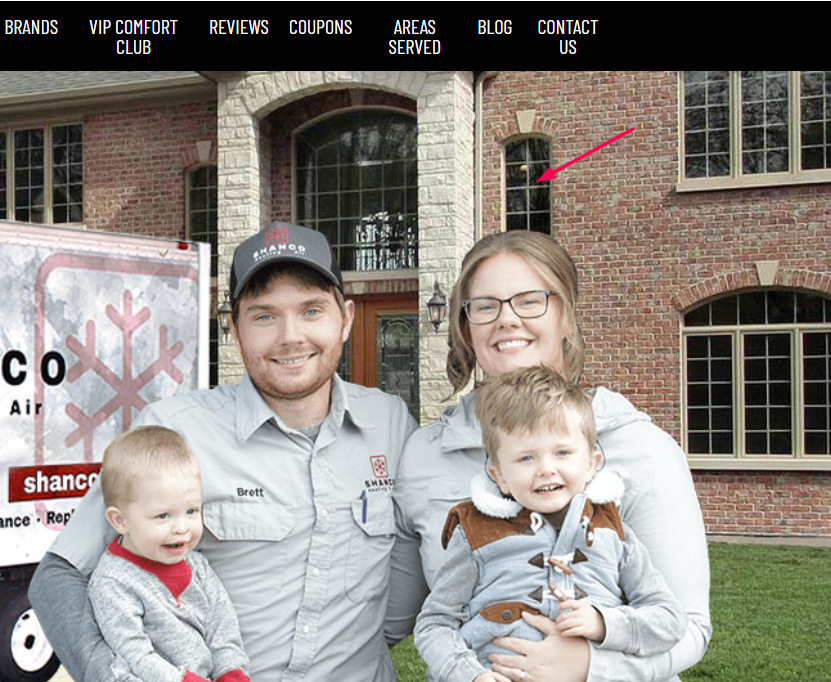 Site Speed Optimization
Visitors who bounce off your page immediately will not convert. One of the most typical reasons for an incredibly high bounce rate is site speed. When sites fail to load within 3 seconds, most visitors will bounce—visitors who access the site through mobile accounts for more than half of all users. Speeding up your website can help conversions but achieving higher speeds takes some technical sensibilities. For one, your site can't have too many large files on it, including images that may slow downloading speed. Furthermore, your HVAC site must have a clean codebase which means no obtrusive JavaScript or excess WordPress plugins from 3rd parties. Clean designs tend to load fast, increasing conversions.
How SEO & Website Conversions are Related
We mentioned earlier in this post that most failing websites don't have a conversion problem as much as an SEO problem. But the reality is that these two things are inherently connected. Google ranks websites, at least partially, based on how users behave on them. You cannot convert visitors you don't have. Conversely, higher conversions often lead to higher rankings because the same principles that foster conversions also send positive signals to Google. HVAC Webmasters provides digital marketing services for contractors across the United States. We optimize sites for search ranking and conversions while implementing your company photos and offering three logo revisions (if necessary) to improve presentation.
Podcast: Play in new window | Download