Just Like Everyone Else
"Why should I spend thousands of dollars on custom website design, when I can just make my own with a $14 dollar template?" Our SEO professionals hear this and similar questions almost every day, and it makes sense. After all, nobody wants to spend thousands of dollars on an investment without very good reason, especially heating and cooling contractors just entering the industry.
Today, we'll talk about the unadvertised dangers behind using cookie-cutter website templates for your business. If you're just starting out in HVAC, or if your business has struggled to earn site traffic, be sure to listen in! Let's get started.
What's Wrong With Website Templates?
Template Danger #1: Visuals Over HVAC SEO
Think of the most impressive website template you've ever seen. What's the first quality of this template that jumps to mind? If you're thinking "It looks fantastic!", then you've expressed the same mindset that countless other HVAC contractors have when it comes to site design. Company websites can and should look visually attractive. However, this is where we encounter our first crucial flaw of most website templates: prioritizing visual attractiveness over actual optimization.
Impressive visual design is not the same as impressive SEO.
Aesthetics show that you've made an effort to provide a pleasant environment for potential clients to explore your services. But does that matter if consumers can't find your website? Shanelle Mullin from Conversion XL put it well when she said "Website templates may be a design shortcut, but they are never an optimization shortcut."
The vast majority of designer templates online, especially the build-your-own varieties, do little to nothing to make your HVAC company more visible to search engines (ie: Google). That's why the back pages of Google Search contain endless numbers of pretty but underperforming websites. When you plan your website design, make sure it's actually designed and coded for HVAC SEO. Speaking of coding…
Template Danger #2: Dated Coding
Coding is a funny word. It's not popular enough to be used as a sales-y buzzword (like "geotargeting"). Yet it serves as the backbone of company websites across the world. Schema coding, for instance, makes it easier for Google to understand the purpose of your website and the content inside.
Coding also serves as the instrument for crafting new site features. At the HVAC Webmasters, we use special schema coding to make it easier for clients to collect and display reviews. Other website designers use coding to emphasize Calls to Action (CTAs) and navigation tools, some of the most crucial devices for the user experience.
So why bring up a silly thing like coding?
When your average web designer creates a website template for $14 (or even $500), you know what it's not going to have? Schema, structured data markups, and other helpful coding tools. Either your team will have to supply the coding, or it will simply get left out altogether. That's an unfortunate reality for many companies: contractors invest hundreds, sometimes thousands in flashy website templates, only for the end product to flop after launch.
Does your team have the talent to supplement the missing coding in a template design? If not, it might be best to leave the work to the professionals.
Template Danger #3: Templates Lack Design
That may sound like an oxymoron. How can a template, created by a designer, lack design? DIY template websites are a lot like LEGO playsets. When you purchase a box from the local store, it doesn't come assembled.
DIY website templates don't come pre-assembled either. They don't even come with an instruction manual.
That means that the design phase of template-based websites depends solely on the HVAC contractors who purchase them. Of course, most heating and cooling professionals don't have any experience with WordPress or other design platforms. Think of all the elements that go into a successful website…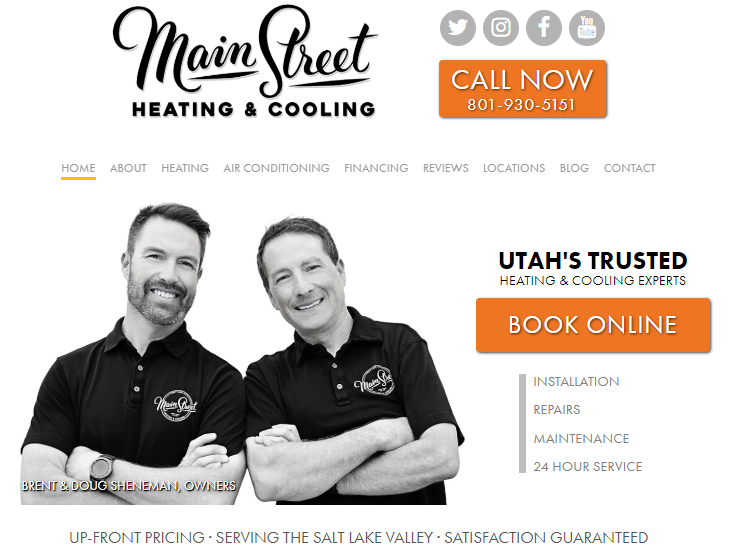 Navigation
Content Layout
Image Formatting
Logo Placement
Calls to Action
Page Architecture
Putting together your own website can be a challenge. Make sure you have the time, energy, and resources necessary if you wish to assemble a template-based design. You'll need to do plenty of research on how to optimize a site for search. If you don't feel like putting together your own site, there's always a professional willing to do the job for you (and do it well).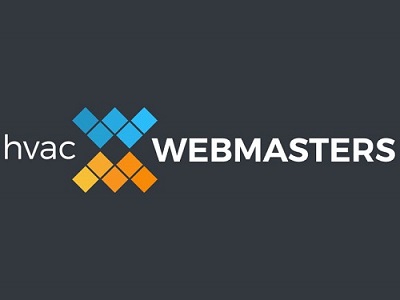 Looking for a Web Design Team?
Anyone can say you need a customized website. Only an experienced and trusted web designer however, can provide the results your business craves. At the HVAC Webmasters, we infuse each of our custom-built sites with fresh coding, original keyword-rich content, and alluring graphic design. As a result, our HVAC SEO clients earn premium search rankings, higher site traffic, and premium lead generation!
Skip the website templates. Find the long-term growth and online power your company deserves with the HVAC Webmasters. Get a free consultation with one of our seasoned HVAC SEO experts by calling (800) 353-3409.