Google My Business is an important SEO element for HVAC contractors. Companies can claim their Google My Business page, free of charge. Perhaps the greatest benefit to claiming and optimizing your page, is its ability to rank your HVAC company in local search results. Google search results accessed on mobile devices highlight local businesses with optimized GMB pages.
In addition to creating more visibility for your company, your Google My Business page also feeds data to Google Maps. It is critical that the information on your GMB page is accurate and consistent with other online directories. This means your name, address, and phone number (NAP) should all be monitored. Keep in mind that your company's Google reviews are also visible on the page.
Do HVAC Contractors Need Google My Business?
HVAC Contractors looking for online lead generation should have a Google My Business page. With so many users now using mobile devices to search for local services, optimizing your GMB page is more important than ever. Even on desktop searches, if someone types your company name, your page will be immediately visible on the right side of the search results. Knowing the importance of this page can make or break your online presence. Below are the steps you should take regarding your HVAC Google My Business page:
Claim Your Business: Follow Google's instructions for claiming your business listing
Double Check NAP: Read your name, address, and phone number and make sure they are accurate
Enhance Your Page: Provide your website link, and add high quality photos and company logos
Verify Your Business: You can follow these steps from Google and verify by postcard
By accomplishing these tasks, you are putting your company in a great position to rank in local search results. Combine that with a well designed website, high quality content, and organic SEO, and you have the makings of a successful online marketing campaign.
How HVAC Companies can Optimize Google My Business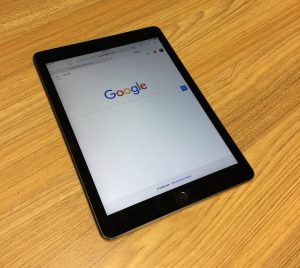 Optimizing your Google My Business page starts with accuracy. If your NAP information is accurate, make sure that your website link is as well. In certain cases, a former marketing service you employed might have changed your website link. Also, take a look at any photos on the page. If they are older photos or low resolution, you should consider making some updates. Finally, ask satisfied customers to leave Google reviews and make sure you respond professionally to any negative ones.
You might be thinking to yourself; I don't have the time or patience for any of this. At HVAC Webmasters, we can take a lot of the pressure off your shoulders. Our experience working with HVAC companies gives us the knowledge and expertise to optimize your Google My Business page. We want you to increase your visibility in local search results. For HVAC Google My Business management, give us a call at (800) 353-3409