Google My Business is the single most important citation listing for HVAC contractors. Because of its affiliation with the world's top search engine, listings on this directory take precedence over other similar platforms. Businesses can claim and optimize their GMB page, free of charge, as long as they can provide proof of ownership. Advantages to claiming and optimizing your GMB page include:
Branding: GMB pages are a great platform to brand your company with a logo and "about-us" section
Call To Action: GMB profiles have space for a call to action (i.e. phone # link)
Messaging: GMB added a messaging feature to notify business owners when a customer inquires about services
Search Visibility: GMB profiles appear on the "knowledge graph" of search results which displays on the top right of traditional organic results
Google My Business is integrated with Google Maps so it can provide location specific results to users based on their mobile data. For this reason, it is crucial that contact information on Google My Business is 100% accurate. That means name, address, and phone number, should be double and triple checked, and later monitored. Call (800) 353-3409 for HVAC Google My Business management services.
Do HVAC Contractors Need Google My Business?
If lead generation is a priority for your business, and we can't imagine why it would not be, GMB is a definite necessity. With so much internet traffic originating from mobile devices, a well optimized Google profile can capture leads on the go. Even for users who are already aware of your company name, a search on Google will yield a result to your GMB page. If it is well optimized, people are more likely to take it seriously. Follow these steps for your Google My Business profile:
Claim Your Business: Follow Google's instructions for claiming your business listing
Double Check NAP: Read your name, address, and phone number and make sure they are accurate
Enhance Your Page: Provide your website link, and add high quality photos and company logos
Verify Your Business: You can follow these steps from Google and verify by postcard
By taking the time to optimize your business page, you are placing your HVAC company in a prime position to capture local leads. Of course, it helps if your GMB page is partnered with a well designed custom website, on page SEO, off site SEO, and social media marketing. Where can you find a service that handles each one of these tasks? At HVAC Webmasters! We've been handling digital marketing for heating and cooling companies for decades, and can help you get started today.
How HVAC Companies can Optimize Google My Business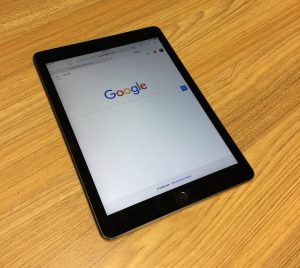 Claiming your business is the first step, but optimization is where separation from competitors can really be established. You will want to upload a high quality logo, optimized for web use, along with several other high quality images, preferably of your HVAC contractors in action. Old or low resolution photos make your company seem outdated, so it only makes sense that the opposite is also true. Fresh, and high resolution photos present your company as both modern and enticing.
Running a heating and cooling company is a full time job in itself. After all, you have to schedule the jobs for each week, scout the locations in some cases, and deal with the constant stresses of unknown variables. Asking your employees to add Google My Business management on top of that is only going to create chaos. It's best to delegate your internet marketing responsibilities to a company like HVAC Webmasters. You won't have to worry about a disconnect between you and us, since we have decades of experience working with HVAC contractors. Call (800) 353-3409 to get started today!