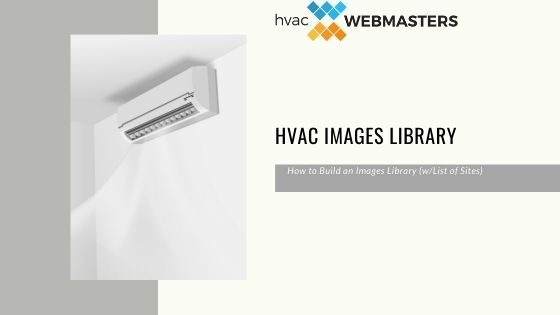 As a Heating & Cooling Company, building an HVAC images library for your website, social media profiles, and other business citations is essential.
People like to look at images – especially when it comes to choosing an HVAC company. As a result, top HVAC companies are investing in images libraries. An HVAC images library can show your customers what you are capable of, what kind of business you run, and your company's values.
Building a photo library can be tricky, though. Where do you start? Where do you get the pictures? What kind of images should you include? HVAC Webmasters covers all this and more in the following post.
Setting a Goal for Your Images Library
Build your HVAC images library with a specific purpose. Most HVAC contractors interested in building an images library promote particular services or need visual components to their web pages.
However, an image library can be more than that and can share your company's values with visitors to your site. Additionally, images can showcase some of the incredible people you employ. Finally, an image gallery can educate and engage your audience.
Your goal will ultimately inform what kind of images you need and where to get those images. Next, think about what you want people to think and feel or how you want them to react when they see the pictures in your gallery. What is the ultimate goal of your images gallery? Do you want to sell your services? Tell a story? Teach people about HVAC?
Should HVAC Websites Use Stock Photos?
Many HVAC contractors use stock photos to load up their images gallery. Stock images are a handy option because of easy access to pretty much any visual you can think of – including HVAC systems and HVAC technicians. Stock photos are a solid option if:
You are working with a thin budget
You don't have unique photos of your staff and equipment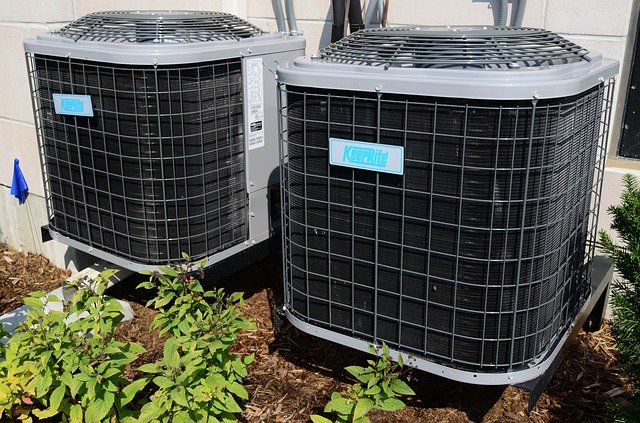 Some stock photos look great on your company website. However, it's better to edit royalty-free stock images with a free image editor like Canva so you can add branding and create unique files.
List of Stock Photo Websites for HVAC Contractors
You can use all kinds of stock photos for your HVAC company. There are also a lot of sources for stock photos. Here are some of the best stock image websites to get you started:
123RF: 123RF is home to millions of images, and many HVAC contractors have used them to populate their sites with images.
Pixabay: Pixabay offers royalty-free stock photos without needing to sign up for an account.
Deposit Photos: Deposit Photos has been around for about a decade and has amassed hundreds of millions of high-quality images for nearly every industry.
Unsplash: This is a paid subscription, but it can cut much of the guesswork out of using stock images (licensing and attribution).
Before you start loading up on stock images, you must be aware that not all stock images are free. Some are licensed, which means you will either have to pay to use them or give attribution to them on your website.
There are many stock photo websites like 123rf and Unsplash that give you access to their library for a monthly fee. The monthly payments include unlimited usage of their library, and you won't usually have to worry about attribution when you pay for a subscription service. Free sites like Pixabay will typically specify whether attribution is required on a photo-by-photo basis.
Other Photo Library Options for Heating & Cooling
Stock photos are often necessary but don't come without their downside. For instance, since thousands of websites use the same stock photos, Google can't distinguish which picture is more valuable; therefore, none provide great SEO value. The good news is that other types of photos provide greater SEO value for HVAC companies.
Infographic Images
Infographics are a great way to educate your visitors and tell them something interesting about your HVAC services in general. When polled, 200 marketers reported that infographics helped them reach their marketing goals more than any other type of visual marketing strategy.
Infographics are also great for loading up your image library with original content. That way, you won't have to worry about licensing or attribution at all. In addition, several websites allow you to create your own infographics, like Canva.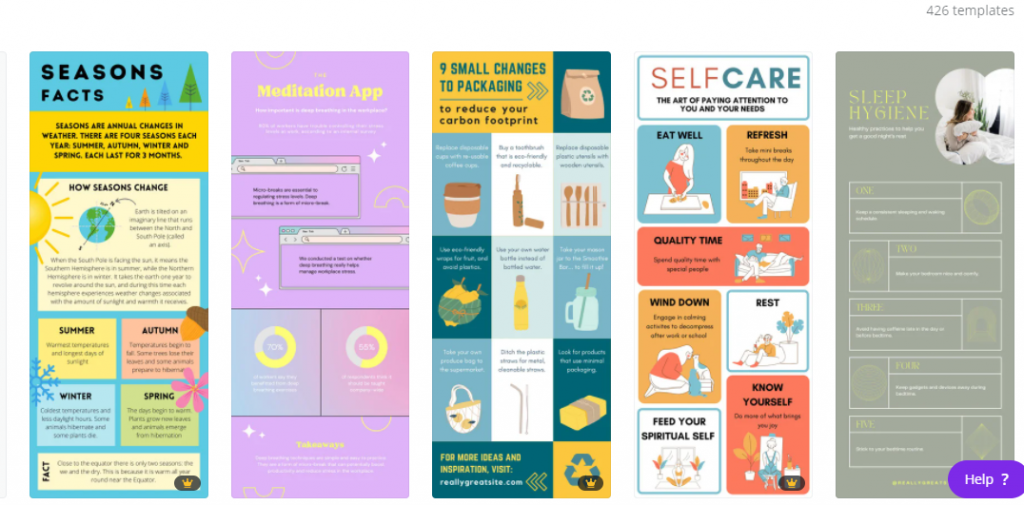 Canva provides various free templates you can edit for your website and allows you to make infographics that translate technical HVAC information into laymen's terms.
Original Photos
Last but not least, you can load up your HVAC images library with photos that you take yourself! These days, camera phones can snap the same types of high-quality images as fancy professional cameras. If you plan to take a bunch of photos with your camera phone, we suggest investing in a tripod. It will keep the camera steady and allow you to take better-quality photos. Taking your own pictures for your images library is a good idea when:
You want to appear professional and unique for Google and users
The goal is to tell the story of your company or to highlight your staff
You want to show off completed projects
Consider publishing landscape photos of service areas, your logo, or even your satisfied customers (with their consent, of course). Original photos may be the way to go if you want to emphasize your community involvement. Taking pictures of yourself and your staff at local events is a great way to show your potential customers that you are invested in the community just like they are.
Original photos of your staff work best for both SEO and on-site conversions. Google prefers expertise, trustworthiness, and authority (E-A-T), and users feel more comfortable buying from real human beings.
AI-Generated Images
Advancements in AI models have allowed for the creation of AI-generated images. Tools like MidJourney StableFusion and Canva's Text to Image app allow HVAC companies to produce realistic images. The copyright laws surrounding these images must still be ironed out in some cases, but they are often considered to be original and royalty-free images.
These tools still have limitations, however, so be sure to follow the guidelines below:
Only generate images WITHOUT people (i.e., equipment, tools, exteriors, etc.)
Don't assume 100% that these images don't violate copyright (use at your own risk)
Enhance the images with your branding, logos, and other alterations for better results
It's clear that AI will change the image generation process for small business owners. While the tools currently have limitations, they can produce realistic original images of AC units, furnaces, and other tools and equipment. It's important to continue to follow advancements in AI technology for marketing.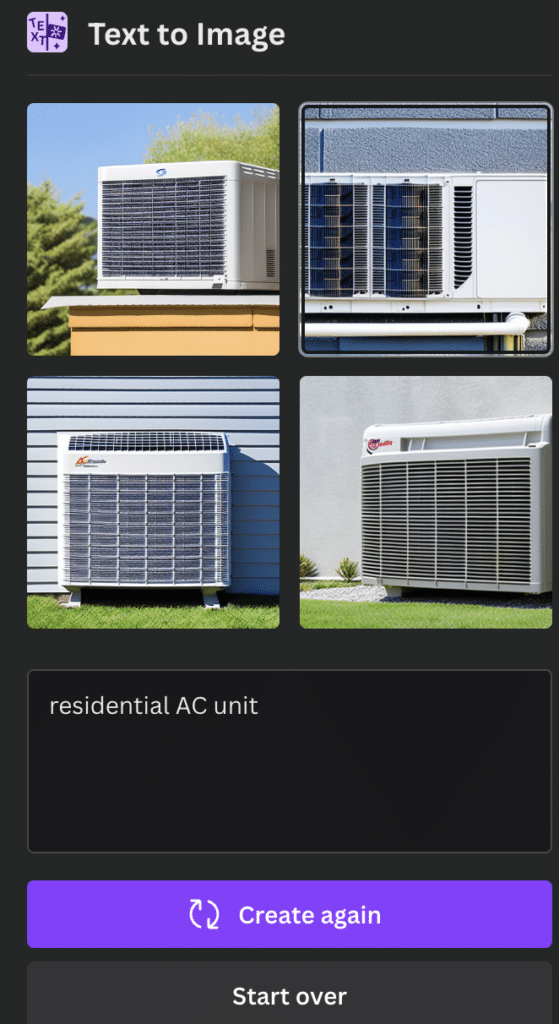 Artificial intelligence tools can now generate original images of AC units and other HVAC equipment. However, you should avoid requesting images that feature people since they often ruin the image's realism.
Optimizing Your Photo Library
Gathering different kinds of photos is a great way to keep your online presence fresh and visually appealing. But there are other things you should consider when building up your stash. For example, when you download an image, you will want to name the file something relevant.
For example, a picture of your HVAC truck should have a title like (jims-hvac-company-truck.jpg).
Naming your image files helps with the following:
SEO: Google can read file names, so your images should contain keywords when possible (and should match the image alt text)
Organization: Avoid keeping duplicate photos in your library by giving each a unique name