HVAC companies often read about experts who suggest what they should do to improve their online marketing. But how often do contractors hear about things they shouldn't do? HVAC Webmasters discusses marketing tactics that hurt your company in today's podcast episode.
1) GMB-Only Marketing
Puzzle piece marketing is a bad idea regardless of which element on which it focuses. Unfortunately, in 2022, the most common misstep is only focusing on Google My Business. An online presence is like a puzzle, and your GMB listing is only one piece. It's impossible to compete with companies that cover all their bases while only incorporating one marketing aspect.
We understand your logic, though. Investing in GMB is generally a good idea. After all, ranking your listing is free and doesn't require an agency or web designer to get going. However, you'll quickly learn that only optimizing your GMB listing won't get you to rank, even locally. The local algorithm is separate from the regular one, but it still looks at your website and web content when ranking your business listing.
Companies that publish a website and attach it to their GMB listing will outrank you on Google Maps most of the time. This is because Google Maps pulls content from these websites to inform their relevance and prominence ranking factors. They even use certain web pages to include local justifications, enhancing a Google My Business listing. So the bottom line is simple, only doing GMB won't get your HVAC company good results in 2022.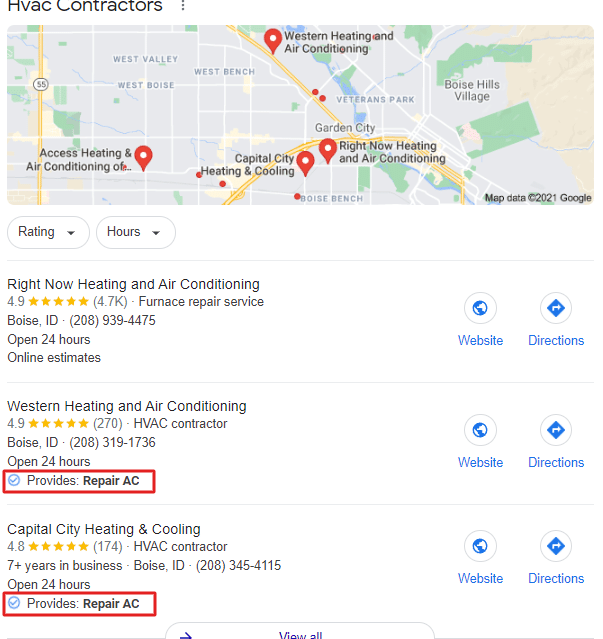 2) Blogging
Blog posts were once the most popular marketing strategy for many local businesses. However, with more and more blogs getting published each day, search engines have experienced oversaturation in most industries. For example, how many HVAC companies can write 500-word blog posts about the most common air conditioning problems? As a result, Google's new trend is to ignore these low-quality posts and focus on content users want.
It's not to say that Google won't rank blog posts — they will as long as you are willing to write long-form posts that use statistical information and provide expert opinions from qualified sources. However, the truth is that most HVAC companies hire a content writer to regurgitate existing posts from other platforms. The days of ranking these types of posts on page one are gone, and the contractors must decide. Either dedicate your time to writing extremely in-depth posts or stop blogging altogether.
If you choose to give up blogging for good, there are ways to produce other types of high-quality content. For example, you can create dynamic service pages that update with new content each time you perform a job in the field. A software solution like DataPins will automate such updates and insert schema markups on each of your service pages. When customers leave reviews for each job, these will show up on the page too.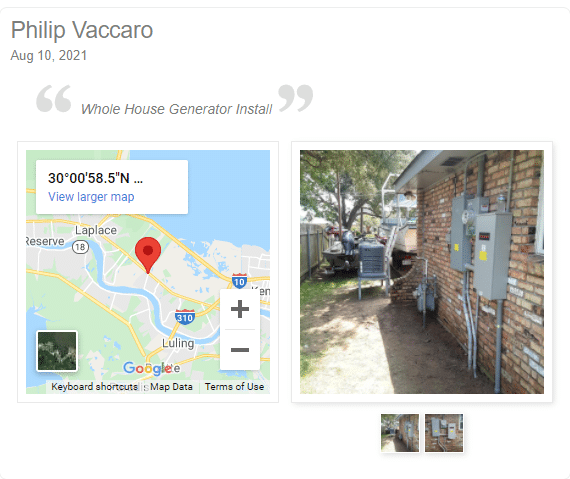 3) Throwing Money at an Agency (Without Self-Branding)
There was a time when throwing all your money at an SEO agency could get you customers without any additional work. Those days are over in 2022. Every high-ranking heating and cooling company expands brand awareness by performing day-to-day promotional tasks, for example, networking with other companies, keeping tabs on your social media accounts, and asking customers for reviews in person.
It's a tough pill to swallow for some contractors who believe marketers should promote your brand without any company input. However, the unfortunate truth is that Google is moving away from such a dynamic. For example, the EAT concept relies on expertise, trust, and authority to distinguish relevant websites from those consumers should NOT trust. You can only establish these qualities by showcasing your actual work and fundamental knowledge of your industry.
Unfortunately, most agencies will take your money without asking these types of questions, even though they know it won't produce results. If you are unwilling to commit to branding your own HVAC company in 2022, there's no point in investing much money in an agency. Instead, you should probably go for a cheap SEO company that charges a meager monthly fee. Since your results won't be outstanding, regardless, you can get what you pay for instead of blowing extra funds on false promises.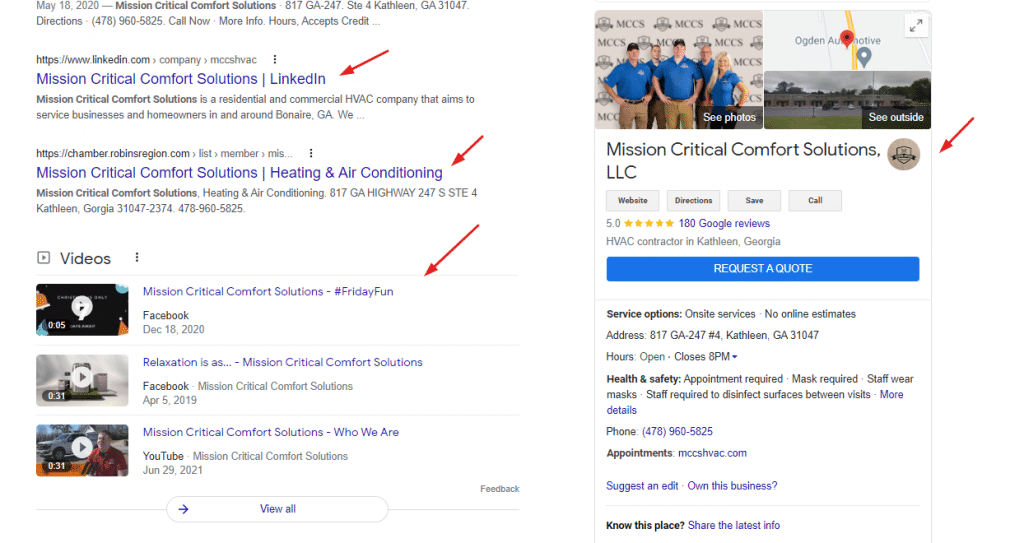 Podcast: Play in new window | Download