In today's competitive HVAC landscape, business owners are looking for any edge over the competition. While print, billboard, and radio were top marketing platforms for small businesses in the past, online representation has taken over as the number-one way to get your business recognized. Search platforms like Google and Bing have made it easier than ever for searchers to find the results they are looking for, paving the way for an evolved marketing atmosphere.
Today, online marketing and presentation is the end all of business communications. The general public uses Google to locate services, find product information, and much more. In order to ensure that your HVAC business can compete in this evolving landscape, proper SEO planning and implementation are crucial.
What is HVAC SEO (in 2019)?
SEO, or Search Engine Optimization, is currently the best way to compete with other local companies in customer acquisition and company awareness. Effective SEO is accomplished when your business is listed higher in ranking than your competition on platforms like Google, Bing, and Yahoo.
In past years, effective SEO could be gained fairly easily by simply adding keywords and links to your site. However, Google quickly caught on to these methods and created more detailed algorithms to deliver better content to its users. Today, HVAC sites must be well-written, provide a good user experience, and deliver helpful information and informative links in order to rank on SERPs. It must also include correct and clean coding, precise metadata, and images, videos, and media that match the discussed topic. While good HVAC SEO isn't difficult to achieve, it can take time, skill, and knowledge of correct and effective formatting.
Why HVAC SEO is Important
When someone in your area needs a service or product, chances are, they go to Google. If a consumer searches for "A/C repair in Dallas, TX", a list of sites will appear that present relevant terms, content, and information. The more relevant and useful the content, the higher on the results page it will be. This is called ranking and sets the order of the search results listed on search platforms. Since most customers don't scroll down far, it's important to appear at the top of this list in order to generate leads for your business.
Applying effective SEO tactics will help your site to rank higher in search results along with listing pertinent information such as the phone number, location, and services listed. This could lead to more inquiries, appointments, and business awareness for your HVAC company. In today's digital landscape, effective HVAC SEO could mean the difference between a fruitful customer base and closing the doors for good.
SEO Strategy: The Planning Stage
Your SEO strategy is not something that should be done on the fly or without thought. Effective SEO is well-planned according to what consumers are searching for. Your SEO plan should include well-researched keywords, clear URL structures, and captivating images and videos, all of which lend to how well your site will rank with search engines.
Keyword planning is crucial for ranking well on search engine platforms and is the foundation of a good SEO plan. The goal with keyword selection is to identify words that will attract the most relevant searchers. This can be done by identifying each word's search volume, difficulty level, and competition level which can be found using programs such as MOZ, SEMRush, and Ubersuggest. The search volume metric suggests how often the term is used during a search query. The difficulty level is a metric the identifies the level of difficulty of the word itself. The competition level demonstrates how often the word or phrase is used on other sites which is helpful when developing a unique keyword set. Use these metrics to identify the most viable keywords for your business. For instance, if a keyword is most often linked to commercial HVAC repair and your company provides only residential repair, that keyword may not be the best option.
National Keywords: High volume keywords like HVAC Repair, Air Conditioners, and Heaters are indexed according to the searchers' location so local businesses aren't competing nationally for these terms. When creating your SEO plan, you should be aware of the top 100 national keywords in the HVAC field. This will help when creating URL hierarchy, content, and on-page SEO. Identifying these top terms will also help when thinking of more specific longtail and service-related terms that pinpoint even more relevant searchers. Top keywords such as these should be used throughout the site with concentration to top-level pages in order to be indexed effectively and help SERP ranking.
Local Keywords: For local optimization, HVAC companies should use top keywords with a location reference. For instance, if you're an HVAC company in Wilmington, DE, then an effective keyword may be heating in Dallas, TX or Dallas, TX heating. Keyword research programs can help you discover which location tags are the most useful for your area. For instance, "air conditioning in Dallas TX" has a search volume of 210 while "Dallas Air Conditioning" has a search volume of 110. While good practice to use both keyword phrases in your content, the first option should be the focus for the best results.
Service Keywords: The most successful HVAC sites have subsequent pages describing their specific services in detail. These sites use more specific service keywords that focus on one category or service. For example, if your HVAC company provides gas furnace repair and installation, then a realistic service keyword would be gas furnace services. Be sure to include location tags on these keywords as well for proper optimization.
URL Structure & Page Hierarchy
Once you have your list of keywords, you can begin to set up your URL structure and page hierarchy. Typically, sites have multiple levels of pages that present information from a general to a more specific level. This is called the site or page structure. Most HVAC websites have a top-level Home page, About Us page, and a Location page. In addition, they may also have a few general service top-level pages such as "Heating" or "Air Conditioning". From there, HVAC sites lead into secondary pages that may include categories like "Central A/C Service", "Furnace Service", or "Central Heating". A tertiary level is usually added from that point which addresses specific services like "Natural Gas Furnace Repair" and "Ductless A/C System Installation". Your site structure helps Google index your pages for search rankings and should be clear and easy to follow. The pages should flow well into each other and create a natural flow process for reaching them.


Along with your HVAC site's page hierarchy, the URL structure should be considered carefully. Each URL should be mapped to be easily followed by Google and searchers. They should be short and concise, and present the exact topic that will be displayed along with a clear path to the information. A well-planned HVAC URL may resemble something like http://HVACCOMPANY/heating/furnace-repair. This URL has a clear path, includes top keywords, and presents a well-communicated subject. This helps SERPs to know exactly what your HVAC content is about.
Images & Videos
The most successful HVAC websites use images and videos that represent the content and are clear and correctly sized. Photos and videos should be chosen during the planning stage to ensure proper emphasis on the content as well as preventing duplicate usage. Images should be unique and provide a look into your business, staff, and services.
Search Engine Optimization: The Implementation Stage
Once you have finished your SEO plan, you should have a clear layout of your site's page structure along with keywords, images, videos, and URL for each. However, your SEO tasks aren't finished. Your HVAC site's design and usability also contribute to your HVAC SEO and should be constructed with the customer in mind.
Custom Design
While there are multiple usable templates available for your HVAC site, a custom website design is always best when it comes to SEO and searchability. This is because templates lack the coding that Google uses to index information and keywords. In order to implement key structure and coding details like schema, headers, and title tags, a custom site design is needed.
Contact Information
One of the biggest contributors to high bounce rates and poor HVAC SEO ranking is a lack of easy to utilize contact information. Your HVAC site should have listed contact information including a location address and map, phone number and email address on every page of your site. Your company's phone number should also be distributed throughout the content for maximum usability. Not only does this lend to a boost in trust that can contribute to higher search rankings, but it also presents a better user experience that can help attract and retain visitors.
Call To Action
Any marketer worth his salt will tell you that a call to action is crucial. Your page's call to action is meant to lead, instruct, and inspire your site's visitor to complete the desired action, whether it be to schedule an appointment or call for more information. For optimal SEO, every page on your HVAC site should have at least one call to action. It should be easy to find and conveniently located within your page to maximize usability and task completion.
Website Personalization
Your company website is a reflection of the business itself. Your design should represent your HVAC company's personality. If your HVAC business is geared toward mostly commercial service, you want a professionally presented site with a lot of structure and uniformity. However, if your business has a laid back approach, you may want to use a broader color scheme or more vibrant design elements.
Badges, Accolades, and Testimonials
You work to get certifications and certificates that set you apart from your competition. Make sure that your site visitors know how skilled you are by displaying badges and accolades prominently with links back to the original site. This not only communicates your abilities to prospective customers but provides outward lining opportunities to reputable sites within your industry.
Testimonials also help promote your company by providing positive real-life experiences to your visitors and potential customers. Testimonials can be displayed on your HVAC website as well as your Google Homepage to encourage searchers to choose your company.
Multimedia Content
The best way to hold user attention in today's online landscape is with multimedia content which can include videos, PDFs, or other interactive options. Along with providing backlink and sharing options which help to boost online trust and reputability, these additions create a better user experience, leading to lower bounce rates and higher conversion rates. Multimedia content is also perfect for sharing on secondary platforms such as YouTube or social media, providing backlink and distribution opportunities. A company video, for example, can be added to YouTube and your site, then linked to Facebook, Instagram, and other platforms for maximum reach to potential clients.
Mobile Optimization
In order to rank on search engines, your site must be optimized for mobile use. Mobile optimized sites provide the viewer with the most important information while hiding graphics, animations, and other secondary elements that could create longer load times. Like mobile optimization, responsive design adjusts your content for the screen used to view it. Responsive sites manipulate information and graphics for the best view possible on smartphones, tablets, laptops, or desktops.
Local SEO for HVAC
The key to website success is local optimization. When your local HVAC SEO is in good shape, your business appears in "near me" and map searches which are crucial for generating new business in today's world. Local optimization is achieved through multiple tasks and techniques and can offer the boost you're looking for to outdo your competition.
Local Business Citations
Citations are listings or mentions in other locations throughout the web that help build trust and recognition. When using Google to locate a service or product, we have all seen the search options that boast the "10 best professionals" in your field. These are citation sites and can help boost your site's ranking when used properly. Local directories such as Angie's List, Yelp, and HomeAdvisor are all noteworthy directories that provide useful citations to boost your HVAC SEO.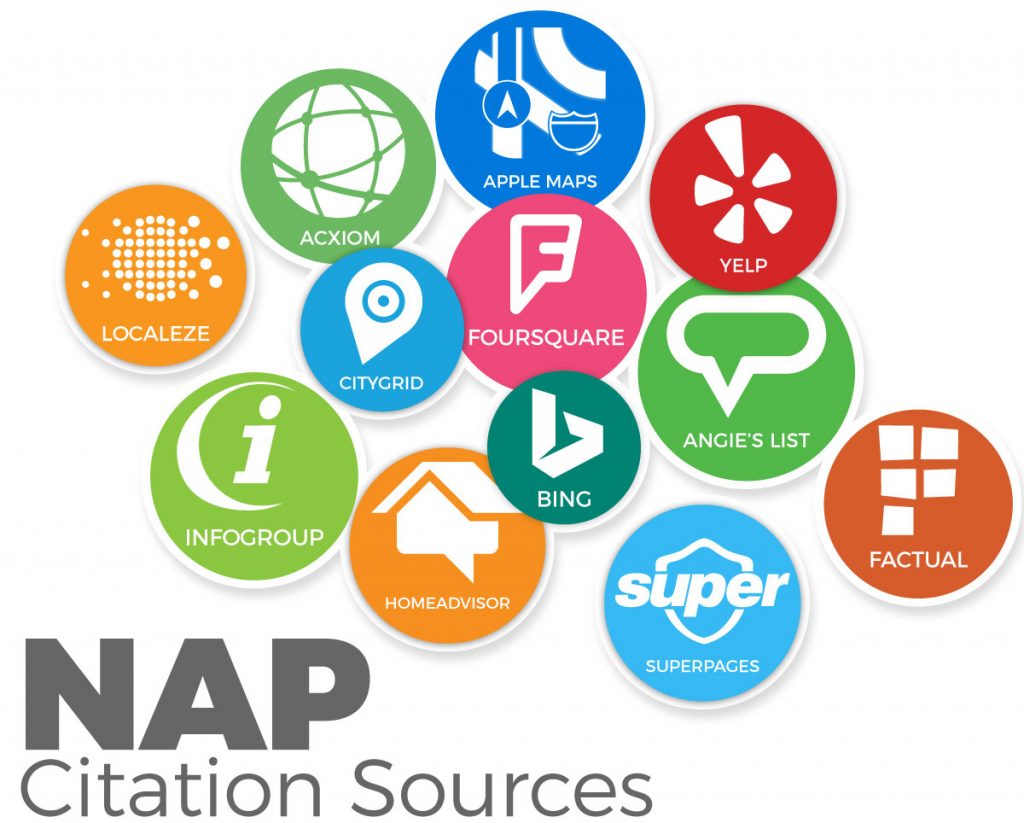 NAP Consistency
One way to boost your local HVAC SEO efforts is by ensuring your NAP, or Name, Address, and Phone, are consistent throughout the web. On each site that your business is listed your company name and contact information should be exactly the same. This helps Google and other search engines easily pair your site with your other business listings which improves your credibility and online clout.
Google My Business Optimization
When searchers perform a branded search, or a search of your company name, they are presented with your Google knowledge graph. Within the knowledge graph, you find details like contact information, reviews, ratings, hours, and location. You will also find links to company social media pages, directory listings, and other secondary business mentions. Your Google Business Page is crucial for top HVAC SEO and rankings. The information entered into your Business Page will allow Google to correctly index your company according to services, location, and other details to ensure productive searchability.
City Pages
In the past, a static list of your service area was enough to let searchers know where you provide services. Today, however, optimal HVAC SEO is achieved through the addition of city pages which are focused for each city that your company serves. These pages are optimized for the services and location and are typically brought together by a linked list on a top-level 'Areas Served' page. Correctly optimized city pages allow Google to easily index every area your HVAC company serves.
Your HVAC site should ideally include a city page for every large city your business services. They should be complete with unique content, images, and SEO elements, and provide a clear overview of your company's offerings. Title tags should be used within the content and include a top keyword along with a location tag to provide optimal indexing for the specified area. This way, when a location-based search is performed, such as "heater repair in Palmdale, CA, your Palmdale city page is displayed in the search results.
On-Page SEO for HVAC Companies
When a searcher enters a query, they are not usually taken to a website's homepage, but instead to a page within the site which presents the information being searched. But how do search engines know which pages have the correct content? On-page SEO provides Google with clues as to what information will be found on each page which is done through images, bullet points, headers, and other styling and formatting techniques. Google uses these details to determine what type of content is available on your site and which level in the search results you will be ranked.
Keyword Placement
Keyword Placement
Within your content, your keywords should be strategically placed and naturally flowing. They should be present not only in the general content, but also in the headers, image captions, and lists for optimal referencing during search queries. Remember, the more relevant and more frequent your keywords are, the more likely Google is to display your content when the word is used in a search.
While using main keywords such as HVAC repair and HVAC installation are important, you should also use more specialized secondary keywords in your content. These keywords provide more description and are more likely to provide high search rankings when users perform specific service or product searches.
Title Tags
Title tags are crucial for proper on-page HVAC SEO and provide Google with an overall description of your page. These tags are found in search results as the title of the query and at the top of the page when clicked. Your title tags should be short and concise, having a max of 60 characters in order to display as they should. It should be descriptive and include a main keyword as well as a location or brand tag.

Meta Descriptions
When a Google search is performed, the displayed results include a short snippet of information that paraphrases the content. This is called the meta description and is used by Google to correctly index your content topic. When creating your meta description you want to include a main and secondary keyword if possible, as well as contact and brand information. This will help Google to connect your content with your site which can help boost your rankings. However, make sure to keep your meta description under 160 characters to prevent being cut off.

Header Tags
Header tags are used in content to separate different thoughts. Multiple styles and sizes of headers can be used when laying out your content and can provide title breaks as well as content dimension. When arranging your content, using header tags can help Google correctly index the topic of each paragraph on your page.
Header tags should be strategically placed within the content to emphasize independent ideas and new thoughts. They should have between 20 and 70 characters for optimal viewing and indexing. Your HVAC webpage should have a combination of H2 and H3 header tags to distinguish between main ideas and supporting thoughts. This helps Google and other search engines accurately index your content and focus for search rankings.
URL Slugs
Your URL is the exact address where your page is located. Because Google uses your page URL to index your site and as a displayed object on SERPs, it's important that it is created correctly. An effective URL will state the content clearly and use a top keyword that relates to the topic. Many sites have not optimized their URL slugs and end up with slugs that make no sense or are hard to understand. An air conditioning repair page might have a URL slug of /air-conditioning-repair for an effective URL slug. Google uses bots to crawl every site when a search query is performed. These bots use URLs to correctly and quickly index your HVAC site's content.

Image Alt Text
Images can greatly improve your HVAC SEO efforts, but only if used correctly. While captions and image titles are important, Image Alt text is crucial for Google to correctly index your image content. As search bots crawl your site, they index image subjects as well as image content. When your image has appropriate tags and descriptions, Google can easily tell what it's about, leading to possible better rankings.
Other SERP Ranking Factors
Google and other search engines use a wide array of information and details to provide helpful search results for its users. While on-page and site-wide SEO is crucial, other factors also weigh into your business' ranking. To ensure complete optimization, these factors must be up to par as well.
Domain Age: Your site and domain age are also factors that Google considers when presenting search results. A site that is 10 years old is more established than a site that is six months old and will hold more clout on SERPs. While in some cases this can't be helped, it's important to keep your domain once you have one. A well-established domain displays a web address that is reputable and not a "fly-by-night" site which helps with ranking.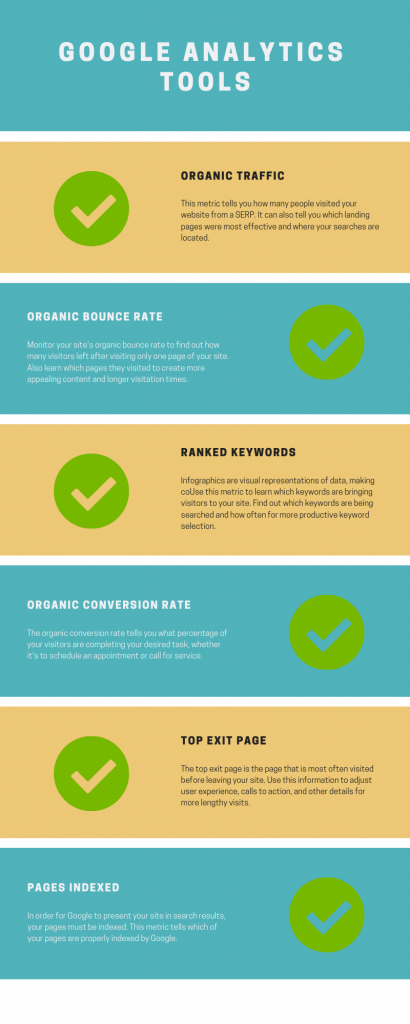 Reviews: Reviews are also a deciding factor with SERPs. As your clients leave reviews of your company on different platforms, Google indexes them as reputability. Reviews also display on your Google knowledge graph, showing prospective clients what level of workmanship they can expect from your company. The knowledge graph displays many more review types than Google alone, so it's vital to encourage your clients to complete reviews on multiple platforms such as Facebook, Angie's List, and HomeAdvisor for comprehensive coverage for your HVAC business.
Location: Your business location is a crucial deciding factor in your HVAC SEO development. In large cities and metro areas, new or less well-known sites will have trouble competing with larger companies and sites when it comes to top keywords. In this case, utilizing secondary keywords can give your site the boost it needs.
How is Your HVAC SEO Doing?
As with any business plan, your HVAC SEO should have a set method of analytics to ensure its effectiveness. Luckily, Google and many other programs offer helpful tools for measuring your SEO success. Google delivers first-class analytics that is easy to read and transfer so you are able to create helpful and productive progress reports.
Google Analytics
With your Google My Business account, you have access to Google Analytics to help track your site's performance on Google. These metrics give a clear picture of how your site is doing, and what can be improved. Each metric delivers valuable information on keywords, customer conversions, and even image reaction.
Along with Google Analytics, platforms like SEMRush, MOZ, and CoreMetrics provide helpful metrics and analytics that can be used to judge the effectiveness of your HVAC SEO plan. No matter what platform you use to measure the success of your SEO plan, it's important to keep track of benchmarks, shortcomings, and other details to be able to make effective adjustments.
In order to produce a successful HVAC website, your SEO must be correctly done. Each component of effective HVAC SEO plays a part in the indexing and tracking of your site by Google and other search engines and will decide where, if at all, your site shows on search results. Therefore, an efficient plan, implementation schedule, and analytics method is crucial for business success in the online world.
The HVAC SEO Experts
A well-performing website is crucial for business success in today's landscape. When your HVAC company has a website that simply doesn't get the attention it should, call the HVAC Webmasters team to help. We provide a comprehensive assessment of your website and web presence and offer realistic techniques and methods to boost your online reach. Our experts are trained and certified in website creation and SEO to ensure your website gets the recognition it deserves and you get the leads you need. Our experts walk you through each step of your service, explaining techniques, styles, and other details to ensure you are always in the loop and can see the progress that your site is making.
Site Creation and Management
Along with well-written, relevant content and design techniques, your site must be regularly updated for optimal ranking. This means that content must be added and adjusted on a regular basis. This tells Google that your site is fresh and update, and can offer helpful information to searchers. Our experts provide regular content, image, and coding adjustments to ensure that your site is always optimized effectively. We provide regular blogging service as well as content update and revision services to ensure that your site is always fresh and up to date.
Social Media Management
In today's business world, social media plays a crucial role in reaching prospective customers. In fact, on average, people spend more daily time on Facebook and Instagram than they do eating. If your business doesn't have a social media presence, you are missing countless engagement opportunities. The HVAC Webmasters professionals will monitor and manage your social media accounts so you can be sure that your audience is receiving current, interesting content that generates consumer interest and action.


SEO Management
While SEO isn't rocket science, it can be time-consuming and tedious. Luckily, the HVAC Webmasters team is ready to help. Our experts can devise and implement a productive SEO plan for your HVAC business to help generate reach, interest, and conversions that result in better ROI for your company. Our HVAC SEO specialists will perform comprehensive research on current keyword and keyphrase usage and develop a working plan that is recognized by Google bots to boost your rankings. Our team's ongoing management efforts ensure that your site is able to keep up with current Google SEO regulations and algorithms so your company gets the reach and recognition it needs to be successful.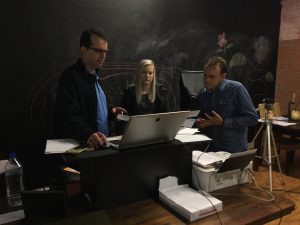 In today's market, online presence is crucial for a successful business of any kind, and HVAC is no exception. Google search has become the number one method of locating services and products for the general public, above all other advertising and marketing endeavors. Keep your HVAC SEO in top condition with help from the HVAC Webmasters professionals. We have the knowledge and know-how to get your site where it needs to be in order to rank well in Google searches and other search engine inquiries. Our HVAC SEO experts complete every step of your SEO development and monitor changes, fluctuations, and revisions to Google and other search engine platforms to ensure your site's rank, authority, and trust throughout the online environment. When you want HVAC SEO management that you can trust, Call the HVAC Webmasters team at __PHONE__. We deliver the optimization you need to get the reach you've been looking for.