Benefits of an HVAC Blog
When you are setting up and running your HVAC company's web presence, you may wonder if blogging is actually important for your business? There are many benefits of having and properly maintaining an HVAC blog. That is why we offer our clients an internal blog that we maintain for them as a part of ongoing SEO work.
The following are all reasons your HVAC company should employ the use of a blog:
1. Higher online rankings: When you set up an internal blog and add posts to it you will boost your SEO. Google and other search engines give higher rankings to websites that have content added on a regular basis.
2. Better connection with clients: Blogging provides a way for you to stay connected to your clients between services. By adding useful tips and information to your blog you can ensure your clients keep returning to your site regularly. Then when they are in need of an HVAC service, your company will be the first one on their mind.
3. Adding a personal touch: Because blogs are more informal than your static site, they allow you to add a human touch to your company. People are more likely to trust a business that has a human side than a faceless corporation. Blogging will provide you the space to add that human touch.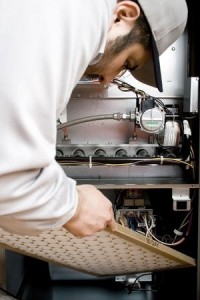 4. Proving your expertise: As you add useful information to your blog, people will begin to see you as the industry expert. Then when they need HVAC services they will already have it set in their mind that you hold the field expertise. And you can use your blog to remind your clients about HVAC maintenance services they should implement seasonally (such as air filter replacements).
5. Implementing a local focus: Blog posts allow you to highlight local events and provide seasonal tips for your area. Use your blog as a way of demonstrating that your business is part of the local community.
These five reasons are only the beginning of the benefits your HVAC company will receive from maintaining an internal blog. If you are interested in more information about how blogging will help your company, feel free to call us at HVAC Webmasters!