Wondering why your competition is at the top of search engine results while you're sitting on page two? If you're trying different marketing tactics, consider hiring an SEO company that specializes in HVAC. There are several benefits to hiring an HVAC SEO company, and here are just a few:
Dominate The Web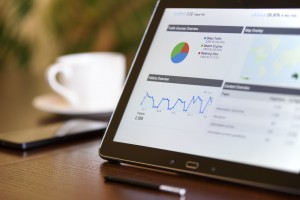 When your potential customers search online for local, dependable HVAC services, they click on the companies at the top of the list and with the best reviews. But how do you get there? With a skilled, savvy SEO company, you'll get more clicks and move up in search results. By utilizing top HVAC SEO keywords and optimizing your website, we can help you improve web traffic. Our skilled staff stay up to date with the latest improvements and we continue to update your site as needed to perform well.
Looks Matter
If a user can't navigate your website or find the information they need, they'll give up and go somewhere else. Our team make sure to design your website in a user-friendly, search engine optimized fashion for optimum appearance. By using an SEO company like HVAC Webmasters, you'll get premium web design that your users will benefit from. We also utilize responsive design, which is essential with today's growing number of mobile devices.
Focus On Your Customers
Don't worry about dividing your time between serving your customers and attracting new ones. By hiring an SEO company, you can leave the web work to the webmasters and focus more attention on your clients. We treat each client as a unique business, and never use a one-size-fits-all method to SEO. We know that unique content goes a long way in improving your status online, so you can count on our services being tailored to your specific HVAC business.
If you want to learn more about the HVAC SEO services we offer, check out our site or give us a call at (800) 353-3409. We look forward to helping you!