HVAC Webmasters provides HVAC software in the form of DataPins. As part of our SEO services, our clients receive the best software to help them rank on Google. As a company that provides digital marketing for hundreds of local contractors, we developed a software solution that empowers our customers to maximize their exposure online to stand out. 
HVAC Software Programs
Our company provides the software solution, DataPins, accelerating the on-page optimization process while showcasing social proof. As a result, our software program is more affordable than most, and we are happy to provide our clients with the best possible experience for their heating and cooling business.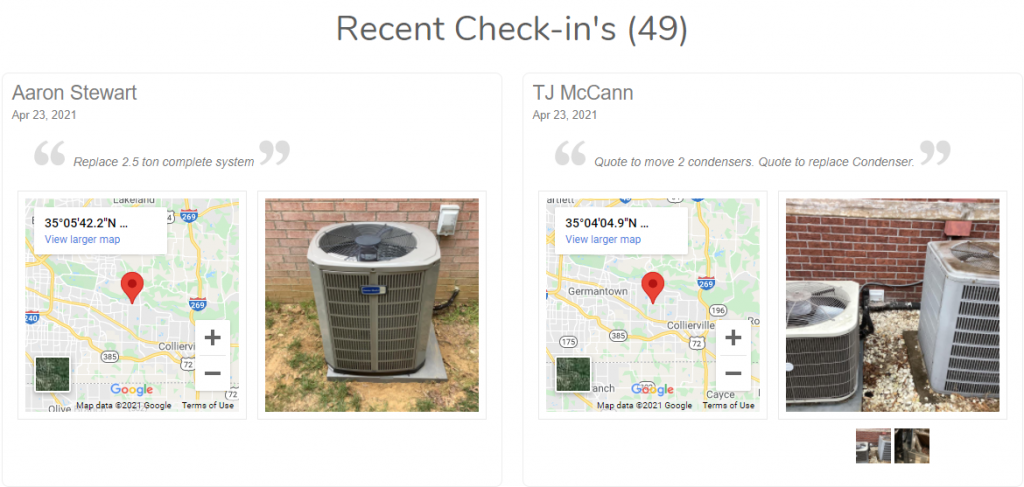 DataPins
DataPins is a local SEO software solution that changes the industry. Each time a tech performs a job, they can drop a pin through the DataPins web app. The pin then sends schema markup to your website and publishes your pin on the corresponding web page. As a result, Google validates your service and service area while website visitors see all your completed jobs.
For example, let's say you perform a furnace repair in Atlanta, GA. DataPins publishes your photos and caption (along with a schema pin) on your Atlanta location page and your furnace repair page, respectively.
Software Pricing for HVAC Companies
Our software prices are included in our SEO services, so companies don't have to pay extra for DataPins. Once you use our software and start seeing results, you will understand its actual value. To learn more about DataPins, contact us today.