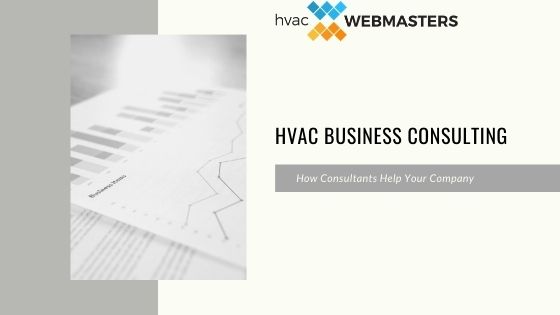 As an HVAC technician branching out and starting your own business, you have probably logged many on-site hours. You paid your dues as an apprentice, became a journeyman, and now you want to be a contractor. You are ready for HVAC business consulting to take you to the next level.
If you have made it this far, you probably realize that none of your hours on the job has taught you anything about starting your own business. No matter how skilled and experienced you are as an HVAC tech, you may feel like you're at a loss now that you are thinking about starting your own company.
Most tradespeople don't have everything figured out when they first branch out independently. That's why HVAC business consulting can be beneficial. HVAC business consulting can give your new company a strong foundation on which to grow.
If you just started your HVAC business and need some help with consulting, marketing, or business development, get in touch with us here at HVAC SEO Webmasters.
Business Principles
You already know how to do your job. You know what customers like and what they don't like. You know how you prefer to operate when you're on the job. Your knowledge base serves as the framework for your business principles: the basic tenants by which you conduct your business.
But how do you impart these principles to new hires and staff? The first way that HVAC business consulting can help you establish a successful business is by helping you with teaching and staff training.
An HVAC business consultant will consider how you prefer to run your business and your priorities as a technician and help you teach your team to operate similarly.
It's important to lay these principles out early on as they will serve as the foundation of your business. They will also help give an identity to your business so that it stands out amongst the competition. Later on, you can even use these tenants for marketing your business.

A skilled consultant will help you carve these principles out to train your team accordingly.
Business Goals
Where do you see your business in 5 years? Where do you see it the next month? These are probably questions that you have considered, but a good business consultant will help you define answers to them.
These will be your business goals: milestones to work toward based on your expectations and hopes for your business. It's essential to clearly define your business goals and set up reasonable milestones to help you stay focused.
The last thing you want is to flounder because you are not working towards any goals. Scaling your business should be one of your goals, and a consultant can help you with that. It's important to note that you shouldn't compare your company to others when scaling. Every business grows at its own pace. At the same time, you shouldn't set the bar too low.
If you choose business consultants, try to opt for one with HVAC, trades, or home services expertise. The best business consultants connect with local companies that you can partner with to make the scaling process smoother and quicker.
HVAC Marketing
Any HVAC business consulting firm you work with should help you with marketing or at least connect you with someone who can. Marketing your company is crucial because there is no shortage of HVAC companies competing in your local market and service area. Marketing will help you stand out and tell your company's story.
Since HVAC companies are most certainly local, your consultant should help with local SEO and geographically targeted ads. After all, you aren't trying to reach customers in Birmingham, Alabama, if you are operating out of Omaha, Nebraska. A good consultant will have ample experience in marketing your company to the local clientele.
Budgeting
Every business is unique. You may have a lot of capital to start with or operate on a tight budget. In any case, a quality HVAC business consultant will help you set up a reasonable budget that will allow for company growth without sinking you into debt – no matter how much initial money you have.
An HVAC business consultant will help you lay out a reasonable budget for employee salaries, supplies, fleet, insurance policies, marketing, advertising, and other essential expenses. When you have a clearer idea of what it takes to operate your business, you have a clearer idea of what it will take to make your company profitable.
Ongoing Operations
So far, we have gone over points that have more to do with initiating your business and less to do with ongoing operations. A good consultant will step in once your business is up and running to smooth out operations.
It's always a good idea to have an objective pair of eyes on your business once it has gained a footing. Often, you are too involved with daily operations to see where you can make improvements. A business consultant can assist in identifying problems and creating solutions.
They can offer a fresh (and experienced) perspective on your business and show you ways to smooth out operations and become more profitable than you may have missed. They should help with things like scheduling, personnel selection, ongoing marketing efforts, and local partnerships.
Consulting From HVAC SEO Webmasters
There is a lot that goes into running your own HVAC business. But as far as marketing goes, we've got you covered. Here at HVAC Webmasters, we have been specializing in successfully marketing small HVAC companies around the country. We can help flatten the learning curve when marketing your HVAC business with web design, SEO, and reputation management.
Call us to learn more about how we can help your HVAC business thrive.