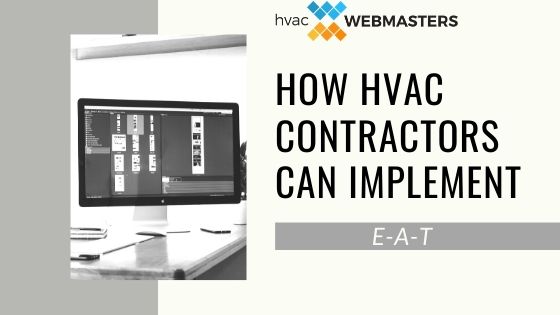 If you are a contractor, it goes without saying that it is a crowded industry. There is a litany of options for consumers to choose from and it can be difficult to set your business apart from the rest. You can have the best product and service in the world, but if the general public doesn't know how to find you, none of that will matter much.
Part of making yourself stand out is to know how to properly use Google's optimized search tools. Google quickly figured out that links and content, the building blocks of its ranking algorithm, were being exploited and have focused on both identifying as well as incentivizing those sites that provide contextual and beneficial information to the audiences they reach. They have actually made all efforts to reward those brands that are built with SEO by chasing the users instead of simply chasing an algorithm.
Google, in order to provide the kind of highly relevant and high-quality searches that they feel their users deserve, has honed in on a paradigm that is known as EAT: Expertise, Authoritativeness, Trustworthiness. They use this paradigm to assess the overall accuracy and usefulness of the content that is on every webpage that they crawl.
How to build authority in the quickest way possible
While there is no single shortcut or path when it comes to building your authority as well as trust in SEO, there are certainly helpful factors. Make sure that whatever content you have is unique and interesting, that it is shareable, that it contains the right keywords, and that it highlights the opinions that the leaders of your industry share.
Once you have established that base, you can try and promote all of your content through social media. If you mention some of the people that you have quoted, that can have a ripple effect of sorts. Whatever you post, keep your audience in mind.
Another factor is your reviews. Reviews play a huge part in SEO rankings these days and they help to establish that trust and authority that your customers are after. Google reviews are actually a part of their SEO ranking algorithm. Whenever possible, request that your customers leave online reviews for your business, especially through sources like Google My Business.
The thing to keep in mind is that this all does not happen overnight. It takes a complex mix of content marketing, link building, targeting mobile devices, guest blogging, social media marketing, and personalization among other things. The most important thing that you can do is to maintain frequency and quality with your content. Whatever your brand message is, it needs to be consistent across all digital platforms, especially if you are looking to establish your brand as one to be reckoned with when it comes to Google.
How to use your website to build authority and trust
In any guide that you read about growing your small business, you will see a number of comments about how important your website is. And it is. This is because potential customers will oftentimes go straight to your website to get an inclination as to what your company is all about. If your company is unprofessional looking or doesn't provide the information that they need, they likely won't come back.
You can also use your website to build trust and authority among those who visit your website with any level of frequency. The three pages where you can really make the most impact are on your home page (since it's the first thing customers will see), your about page (which many people check to get a better feel for what the company in question is all about), and the products/services page (as customers will visit your website to inquire about specific items or services.
You might also want to create a separate page that houses your testimonials and customer reviews. Make it as easy as possible for prospective customers to find all the glowing things former customers have said about you. This will only serve to help your business in the long run.
The content for these pages should be of the highest quality and relate to your specific industry. This is the biggest key to developing trust and authority among your customers. This also depends on your website, the audience you are targeting, and your industry, but these are all things that can be adapted.
One thing to keep in mind with these pages is to make it so that they don't sound too much like sales pitches. You want to stay on target addressing your users' needs, not selling them on everything under the sun. Customers won't appreciate sales pitches and will flee from your site if they feel like they're being sold.
What are some of the determining factors of EAT in the eyes of Google?
While there is nothing solid and Google won't come out and say what is most important when determining the factors of EAT, it is widely agreed that quality content is the biggest factor that influences your page quality rating. While quality is not a subjective factor, it can be determined by how many benefits it offers to your users. If your page doesn't provide any content of value to your customers and simply acts as a sales pitch, Google will absolutely ignore it.
Whatever content you are providing, you need to provide an authoritative take to it so that your customers trust in what you are saying. Make sure that it relates to your industry and that it benefits your customers, otherwise it will be seen as useless in the eyes of Google.
Other things that can sway your authority are things like mentions from other businesses or users, interviews, testimonials, links from authorities or hubs, social shares, notable citations, associations with respected entities, and any kind of achievements.
Links also still very much matter when it comes to deciding authority. PageRank, which is Google's algorithm that was built on the strength of links, so links remain one of the biggest factors that might affect a page ranking.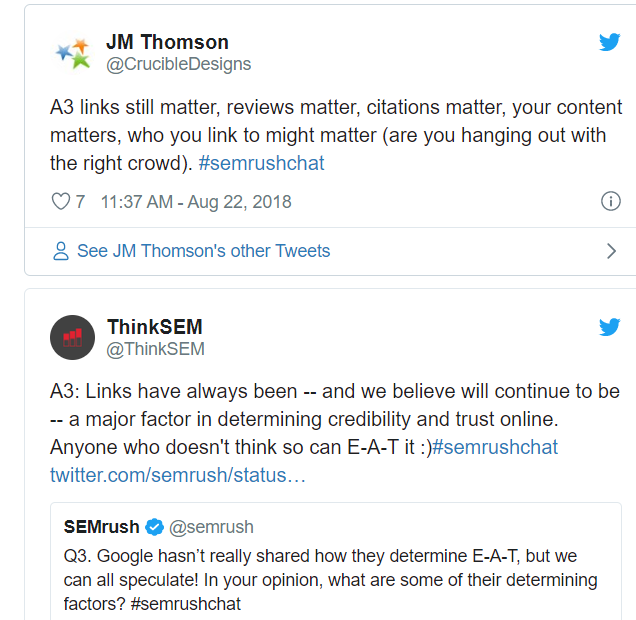 Building authority for local businesses
If you are a localized business that serves a designated geographical area, using all of the aforementioned things is obviously important but the key is to be authoritative in your geographical area. There are a number of different things that small, local businesses can do to build their authority and trust in their area.
Try to get involved in guest blogging or any podcasts that may cater to your area. Receiving awards is a great way to show your authority, develop trust, and boost your overall rankings. The key, again, is through your website and making sure that you are implementing marketing strategies that pay attention to the real world.
Another important item to consider is citations from other business directories as well as prominent sites in the region. This helps build authority for local businesses. Make sure that you track your citations and provide your phone number, name, and address consistently across all of those listings.
While focusing on Google My Business is certainly a great place to start, don't make that your sole focus. Go to any platform where you can find additional customers and where they can actually find you. Make sure that you reply to all reviews on all platforms and do so in a professional manner. You should also scour any local Facebook Groups or places where you can join in on the conversation.
How do you identify good brand authority?
You might know this already, but the most recognizable brands are the ones that have the most authority and trust among customers. Make sure that you protect your online reputation at any possible cost. How you are perceived by the community can make or break your business in no time
There are a number of online metrics that will give you a better indication as to where your site stands in terms of authority in SEO. Not only that, your social media presence and backlink profile will help add to those trust factors that influence your overall online brand identity; you should use these metrics to build upon.
Ultimately, the key to building the EAT paradigm is to start with quality content. Offer value and information to your audience and they will find themselves trusting in your brand more often. Make sure that you are branding everything that you do online so that it can link back to you.
In order to build your list of potential customers, they have to have trust in you and the services that you provide. If they don't, they will look until they find a business that can. Make sure that the content you are providing is relative to the wants and needs of customers in that sect and make sure that everything you do is informative to your customer base. This is what will build their trust in you and, ultimately, help your overall SEO ranking and make you more searchable.