"It's too hard." "It just takes too long!" "That's too complicated for me." These are the sort of things we hear a lot at HVAC Webmasters when it comes to organic SEO. Fear of the unfamiliar keeps thousands of skilled technicians from seeking a more cost-effective means of gaining leads. In our latest podcast, Nolen and Jason discuss true client stories about SEO for HVAC companies, plus habits that are holding many companies back.
If your heating and cooling business has struggled with earning leads and/or spending too much money on marketing, be sure to listen in!
Helpful Tips for HVAC Professionals
PPC campaigns are an ideal supplement for your organic leads.
An organic SEO marketing plan produces better quality leads.
Paid search platforms are only getting more expensive.
Many businesses already have building blocks for local search success.
Stuck in a PPC Rut
Which of the following two scenarios is most appealing?
Paying $16,000 dollars a month for a handful of leads.
Paying $1,000 dollars a month for more leads.
"Duh!" you're probably thinking. Paying less and earning more simply makes better business sense, doesn't it? Yet countless businesses shy away from SEO for HVAC, because they're addicted to paid search campaigns. You may not pay over $10,000 – many technicians do – but odds are your company could save thousands of dollars every year by investing even a little time and effort into SEO.
Understanding PPC Addiction
We understand why PPC is so appealing to heating and cooling contractors. It offers fairly dependable returns. Paid campaign platforms (such as Google Ads) are simple enough for most people to understand, and they provide the means to track your campaign success.
In contrast, an organic search marketing plan requires careful research, website design, and optimization. Initial time requirements certainly outweigh those of PPC, and it's somewhat harder to track results, even if leads are dramatically cheaper. For many business owners, the differences are simply too much to mentally overcome.
Most HVAC contractors simply don't understand SEO.
As a result, they continue eeking out a sliver of the online business they could be earning. Even as prices for Google Ads and similar services continue to rise, they cling to the solution because it's the one they're familiar with. The same holds true with frustrated contractors purchasing potential leads from a vendor. It's a story we hear hundreds of times every year.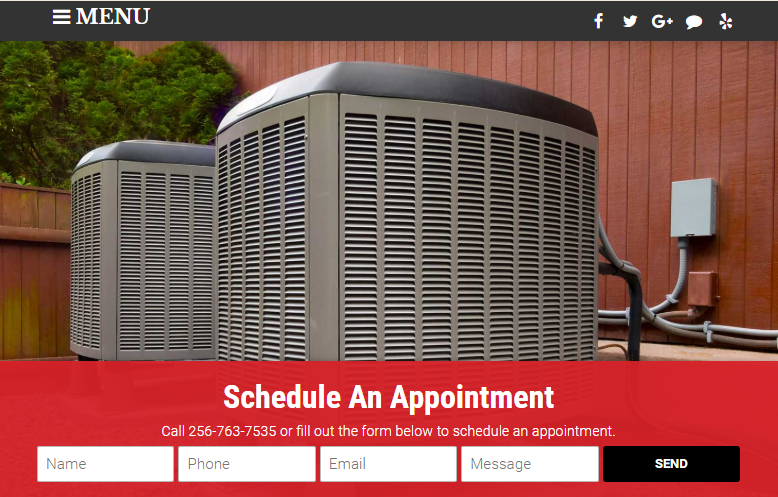 A Simple Solution
Start small.
The prospect of trying a new marketing plan can be an intimidating one. It takes a lot of willpower to wean your business off of exclusively paid leads! With that being said, it's still remarkably simple to get started on an organic SEO plan for HVAC professionals. If your business is spending over $10,000 a month on PPC, take one tenth of that amount and feed it into your SEO plan.
What sort of activities should your HVAC SEO include?
Optimized Website Design
Keyword Research
Basic Content Marketing
Review Collection and Integration
Google My Business Account Creation
Citation Source Management (Yelp, BBB, etc.)
You don't even have to stop your PPC campaigns! After a few months of growing organic success however, you may decide on your own to start leveling off your ad spend. Natural organic leads are simply that much more cost-effective!
Why 20 is Greater Than 1
Odds are, you won't be able to find an in-house solution that covers every one of the SEO activities. The truth is that even the most capable marketing manager doesn't have the time or experience needed to complete all these tasks. A fledgling intern or a recently graduated marketing student will cover even less.
At HVAC Webmasters, we rely on at team of 20 people to complete all these activities for our clients!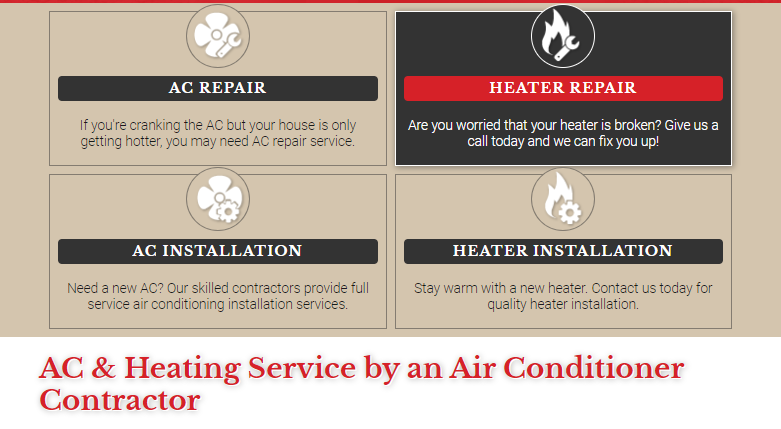 One person, even a skilled marketing professional, doesn't have the time. So find a seasoned and highly-rated agency to perform the work for you. Be sure they provide detailed reporting so that you can hold them accountable for their results each month! If you find the right team, you'll quickly see just how much easier it is to connect with potential clients from your community.
Team Up With HVAC Webmasters!
Our team at HVAC Webmasters would love to partner with you and start saving your business money. We support hundreds of businesses around the country, producing better ranking, more traffic, and higher quality leads! We know how intimidating it can be to try something new, so our team makes it remarkably affordable to get started.
Want to learn more about SEO for HVAC professionals? Let's make a marketing plan together. Get a free consultation with one of our seasoned experts at (800) 353-3409!
Helpful Resources From HVAC Webmasters
Related Articles and Podcasts
– Buying Leads: Pros and Cons for HVAC Businesses (Podcast)
– Why Regular Work on Your Web Effort is Important (Podcast)
– Why Choose HVAC Webmasters? (Podcast)
Services From HVAC Webmasters
– HVAC Internet Marketing
– HVAC Website Design
– HVAC Company Reviews