Why do hundreds of contractors partner with the Webmasters' digital marketing team? Because we deliver results! In our latest podcast, Jason and Nolen take some time to describe the HVAC marketing industry and explain why our services continue to produce better rankings, better traffic, and better leads for businesses across the US. We'll also explain why so many HVAC companies have a terrible experience with other digital marketing services.
If you've struggled to find a performance-driven (and honest) marketing team in the past, be sure to listen in!
Key Points to Listen For
Most companies start HVAC SEO at a disadvantage.
Businesses optimize for a fraction of the keywords they could.
Local map rankings depend on a variety of optimizing facets.
Why the Webmasters?
It's a question we hear all the time. Digital marketing represent a significant investment for businesses. On top of that, so many companies have been completely and utterly let down by marketers in the past. Put simply, there's bad blood between contractors and digital marketing agencies.
Then again, HVAC contractors continue to come back to SEO professionals for the same reason that heartbroken singles soldier on in the search for love. Online marketing is a necessity that very, very few contractors can afford to go without. If you're going to target consumers online, you need professional talent on your side.
The Difference With Our Team
We don't like the marketing bull either. It's why Nolen and John founded the Webmasters in the first place, and why we continue to let contractors test our results on a monthly basis. Accountability motivates us to produce consistent results, recognize areas for improvement, then deliver even better results!
Of course, contractors don't come to us because we try harder. We actually produce outstanding leads for our clients. Heating and cooling professionals under the Webmasters consistently rank higher, earn more traffic, and generate more clients than the vast majority of their local competitors.
Our seasoned HVAC SEO professionals carefully research the search industry to keep up to date with the latest opportunities. That's why we developed Righteous Reviews, which we'll talk about later. We keep our clients ahead of the rest in their local search, and that makes all the difference.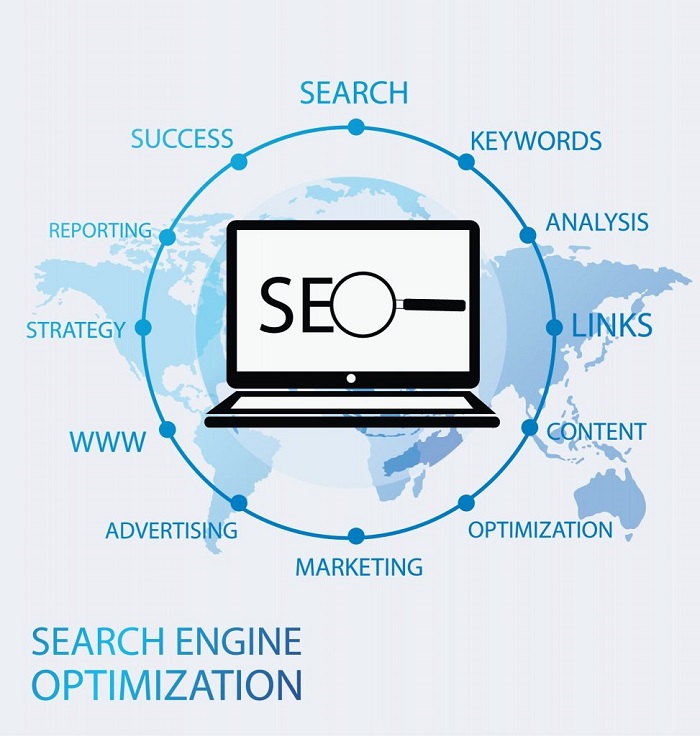 Overcoming Industry Norms
Custom schema-coding, extensive keyword-optimization, and fantastic design, all wrapped up in a beautiful website. Over 200 unique points of search engine optimization work together to produce fantastic ranking improvements for each of our clients. Yes, we're proud!
Unfortunately, these results aren't the industry norm when it comes to digital marketing companies.
We've talked to hundreds, even thousands of contractors from across the United States. The vast majority of them have scars (and grudges) from their previous online marketing services. But why do so many businesses report having terrible experiences?
Perhaps the answer lies in the industry's abysmally low standards for accountability. The average business owner doesn't possess tremendous man hours and research history of digital marketing professionals. This makes it easy for marketers to spin wild claims about Google, local search, Facebook, and other crucial staples of the web. This gap in knowledge allows some utterly ridiculous lies to take hold:
"SEO takes a whole year to work!"
"All you need to rank well is ___."
"Any website design will do."
"If a site looks good, it performs well!"
"You can only rank for a handful of keywords."
"Oh, those website updates are really hard to make."
You've probably listened to this nonsense many times over the years. The worst part is that these liners get repeated so often, they've become accepted "rules" among contractors. At HVAC Webmasters, we're simply baffled by some of the ideas that other digital marketing companies have circulated.

How to Protect Your Business
Most SEO strategies shouldn't cost your business tens of thousands of dollars a month. On the other hand, any professional promising a fully-optimized and functioning website for only $300 is almost certainly overselling their product's capabilities! While HVAC marketing represents a significant investment for your business, it pays off (when performed by a trusted company).
So how do you tell the winners from the losers when it comes to HVAC SEO?
Pay attention to their timeline.
See how many keywords they utilize in optimization.
Talk with random clients about their experience.
Ask about their change process. What if your site is underperforming?
Inquire about monitoring capabilities. How do you watch results?
The best HVAC marketing companies invite you to hold them accountable, and provide you with the means to track your site, campaign, advertising, etc. progress. If a business promises results many months in the future and tries to lock you into an annual contract, run for it! Any vendor that promises overnight improvements to your website performance (for an upfront fee) probably isn't worth the investment either.
Quality HVAC SEO professionals work hard to earn your business, but also let their reviews speak for them. They take an invested interest in ensuring your company's success, and optimize your site content for dozens (if not hundreds) of keywords. Finally, HVAC marketing pros should provide ongoing updates. SEO is an ever-changing industry after all!
A New Standard of Performance
Our team is slowly, but surely challenging this industry standard by educating heating and cooling businesses on the real facts of HVAC SEO. If your company has been ripped off by an over-promising marketing professional in the past, we know how you feel. That's why we encourage contractors to test us out and see the sort of results we provide!
No silly claims or industry jargon. Just readers, clicks, and calls. Want to find out why so many of our clients rank on the front pages in local search? Call us at (800) 353-3409 for a free consultation.
Helpful Materials From HVAC Webmasters
Related Articles and Podcasts
– The Untold Dangers of Website Templates (Article)
– Why Regular Web Effort is Important (Podcast)
– Why We Can't Use Your Old Website (Podcast)
Related Services From the HVAC Webmasters
– Organic SEO Solutions
– Google My Business Listings
– Local Map Ranking
Podcast: Play in new window | Download