Every HVAC website uses a content management system. At HVAC Webmasters, we design each of our custom websites with WordPress CMS. Why? Because WordPress offers the most extensive features of any of the CMS options available. This allows our web design team to work alongside our content marketing team to create the ultimate website for your company. Some of the advantages to WordPress include:
Content Management: True to the CMS acronym, WordPress manages content, including images, like nothing else on the web
Frequent Updates: WordPress is frequently updated to combat any security breaches in the code
Plugin Compatibility: WordPress offers a variety of free plugins which can enhance your website functionality
SEO Potential: Google has gone on record of recommending WordPress for business websites
The web design team at HVAC Webmasters is well equipped to build your custom WordPress site. Because of its open source capability, and its design flexibility, your website will stand out as its own unique site, never to be confused with a "stock" website that anybody could build from pre-made templates. To discuss your custom WordPress website, call us at (800) 353-3409.
WordPress Blogs for HVAC Companies
One built-in benefit to WordPress CMS is its internal blog feature. This allows our content creators to add blog posts to your main HVAC website and have it crawled as new content by Google. This is doubly advantageous for contractors, as Google will continue to index your website for new content while it simultaneously attracts new visitors with more specific keywords. Blogging helps business in the following ways:
Customer Interaction: Blogs can be less formal, allowing you to connect with your customers on a different level
Keyword Targeting: Blogs can target long tail keywords that may attract unique but valuable traffic
Search Engine Crawling: We previously mentioned how search engines will crawl your website for new blog content
Social Sharing: Blog posts are great things to share on social media platforms like Twitter
Internal blogging is one of the best features of WordPress CMS. In fact, it may be what ultimately separates it from other content management systems. Of course, blogging isn't the only valuable feature, as its ease of use, flexibility, and compatibility are all additional benefits.
There is really no downside to using WordPress for your HVAC company website.
How WordPress Influences SEO for HVAC Contractors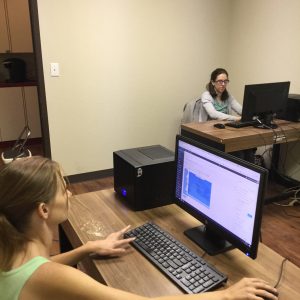 Because WordPress is so conducive to good SEO practices, HVAC companies with the right keyword strategy can rank fairly easily. What do we mean by good SEO practices? Clean code, URL hierarchies, image optimization, and more. Not to mention how easy it is to format content on WordPress pages. Your HVAC company can optimize each page for a different keyword.
If you are looking for a one stop shop for your HVAC internet marketing needs, HVAC Webmasters is for you. In addition to creating a custom WordPress website exclusively for your company, we will optimize it for search engines and update it regularly with blog posts. If you are interested in WordPress website design for HVAC companies, give us a call at (800) 353-3409.