Responsive design is method of website development that enables pages to display optimally on a wide range of devices. From smartphones, to tablets, to desktops, a site designed responsively, will meet the needs of each visitor. The methodology gained prominence in 2013, and eventually became standard practice after being endorsed by Google. HVAC Webmasters includes responsive web design (RWD) in each of our basic marketing packages; pay per lead (PPL) and month to month (MTM). Advantages of using RWD include:
Crawling and Indexing: Having one site makes it easier for Google to properly crawl and index your pages
Market Reach: Easily market your services to users across many different device platforms
Shareability: Users can easily share your content on social media via mobile app, desktop browser, and any other channel
Site Speed: Having one website means no redirection, which can improve site speed
As more users access the internet via mobile and tablet devices, HVAC contractors must ensure that their website presents well across all platforms. The most efficient way to accomplish this task, is to implement RWD. Responsive design allows your website to adjust to the device from which it is accessed. This not only enhances your website presentation but also contributes to your search engine optimization (SEO). To discuss responsive web design and how it can improve your search engine rankings, give us a call today at (800) 353-3409.
Is Responsive Design Overrated in 2018?
2013 was dubbed the "year of responsive design" but five years later, some industry experts question its value. Much of the push-back derives from the design style's desktop-first approach. Although desktop templates are not an inherent quality of RWD, it so happens that most sites designed using the method have been designed for desktop first. Applying RWD with a mobile first approach will dispel many of its perceived limitations. HVAC webmasters focuses on the following:
Click to Call: We incorporate phone number links so that mobile users can phone your office via click
Formatting: We ensure that text reads well on mobile browsers
Images: We only include images that appear optimally on phones and tablets
Navigation: We simplify navigation to enhance mobile experience
As a company that prides itself on keeping up with trends, we've identified the key variable of responsive design. Our design approach is mobile first, and though we do utilize RWD, we do so in the context of a mobile website, that adjusts to other devices like desktop. Mobile users are the first consideration, but there are still enough users on other devices to make globally optimal display valuable. HVAC webmasters continues to monitor digital trends, empowering our clients to keep pace with competitors.
Does Responsive Design Impact SEO for HVAC Companies?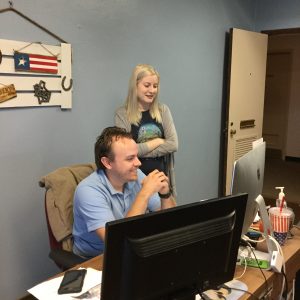 Proper use of RWD should encourage favorable search rankings. Since these sites are accessed and experienced across all devices, they tend to produce desirable metrics such as low bounce rates, and high engagement rates. These metrics signal to Google that your website is valuable to users, which is the foremost consideration in improving its ranking. Aside from Google's endorsement of the technique, RWD promotes URL consistency for seamless crawling and indexing, as well as social media sharing.
Google's allegiance is to its users first. With this mind, websites that cater to those users will be rewarded by Google. There are several factors of course, not the least of which is earning quality links for your HVAC website. Still, a website that doesn't display well on certain devices is unlikely to be linked to, since not everyone will have a positive experience when clicking that link. HVAC Webmasters offers a choice between PPL and MTM marketing plans, as well as the optional inclusion of add on services. Call (800) 353-3409 for responsive design for HVAC companies.