For those of you unfamiliar with the term, responsive design refers to a web development approach that allows websites to display optimally across a wide range of devices, from mobile, to desktop, to tablet, and so forth. This technique began to gain popularity in 2013, and eventually become standard practice after being endorsed by Google. HVAC Webmasters designs each of our clients websites using responsive web design (RWD), and by partnering with us, you ensure that your website will be accessible on mobile, tablet, and desktop devices. Advantages to responsive design include:
Crawling and Indexing: Having one site makes it easier for Google to properly crawl and index your pages
Market Reach: Easily market your services to users across many different device platforms
Shareability: Users can easily share any of your content on social media via mobile app, desktop browser, and any other channel
Site Speed: Having one website means no redirection, which can improve site speed
As more users access the internet via mobile and tablet devices, HVAC contractors must ensure that their website presents well across all platforms. The most efficient way to accomplish this task, is to implement RWD. Responsive design allows your website to adjust to the device from which it is accessed. This not only enhances your website presentation but also contributes to your search engine optimization (SEO). To discuss responsive web design and how it can improve your search engine rankings, give us a call today at (800) 353-3409.
Is Responsive Design Overrated in 2018?
2013 was dubbed the "year of responsive design" but five years later, is it still the best option for your HVAC company website? Yes, but there is a caveat. Traditionally, responsive websites have been designed for desktops, and then adjusted to mobile and tablet devices. This is no longer an acceptable practice in 2018. Today, every website should be designed for mobile, first and foremost, and then adjusted to desktop. Most users will access your website via mobile devices, so that should be the primary concern of your web designer. With this in mind, HVAC Webmasters focuses on the following aspects of design:
Click to Call: We incorporate phone number links so that mobile users can phone your office via click
Formatting: We ensure that text reads well on mobile browsers
Images: We only include images that appear optimally on phones and tablets
Navigation: We simplify navigation to enhance mobile experience
Websites that have failed to adapt to modern trends are losing customers as we speak. If your website is designed primarily for desktop users, you are likely costing your company two-thirds of its conversions. While a mobile-first approach might make your desktop website appear less rich, the majority of consumers will never even access it. It's time that HVAC companies start thinking differently about website design. A partnership with HVAC Webmasters ensures your online presence is always ahead of the curve, and never stuck in concepts that peaked five years ago.
Does Responsive Design Impact Ranking for HVAC Companies?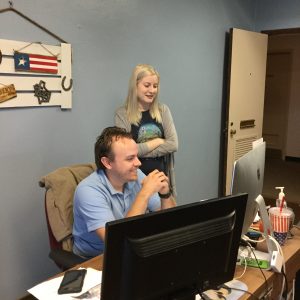 By implementing responsive design, you give your HVAC company a great chance to improve its search engine rankings. Although it is not considered an official ranking factor, it contributes to several metrics that directly influence SERP position. For example, responsive websites generally have lower bounce rates, which indicate to search engines that users are finding your content useful. As previously noted, Google explicitly recommends the use of it ,and if that weren't enough, RWD promotes URL consistency for seamless crawling and indexing, as well as social sharing.
Google's main objective is to provide search engine users with the best possible experience and RWD is widely regarded as the standard for user friendly websites. If you are an HVAC company looking to expand your business online, responsive web design can really get you going in the right direction. At HVAC Webmasters, our team designs every website with RWD, optimizing presentation across all devices, with a special focus on mobile display. If you are in the market for HVAC responsive design, give us a call at (800) 353-3409.