An often overlooked aspect of website design is its content management system or CMS. Many HVAC companies have heard of WordPress but may not know exactly what the platform does or offers. WordPress is one of several open source content management systems that allow web designers and content writers to create visually appealing websites and add and modify its content seamlessly.
In addition to WordPress, other CMS's include:
Drupal: Known for its scalability and helpful community
GetSimple: An XML based CMS which focuses on simplicity
Joomla: Presents a wide variety of extensions and templates
SilverStripe: Very similar to WordPress in terms of style
While each of these is a good option for your HVAC company website, they don't provide the focused advantages and SEO potential delivered by WordPress. Though other industries may do better with a different CMS, HVAC contractors can reap heavy benefits from the WordPress platform. To discuss HVAC content management systems and which is best for your company, call us at (800) 353-3409.
Why WordPress is The #1 CMS
At HVAC Webmasters, we design each of our clients websites using WordPress CMS. Why? Because of its proven record of SEO potential, and its incredible ease of use. WordPress is the ultimate content management suite, and it helps to effectively generate leads for your HVAC company.
Among the advantages of WordPress include:


These Are Just a Few of the Top Plugins Available With WordPress.
Many other CMSs offer these advantages. However, none have the comprehensive benefits list and proven track record that WordPress possesses. Creating a unique HVAC website that generates leads for your business is a crucial task and there is no better option than WordPress to complete it. Your website will be unique from all competitors, regardless of which CMS they are using. Our team of web designers has years of experience creating websites for companies just like yours.
How Your CMS Influences SEO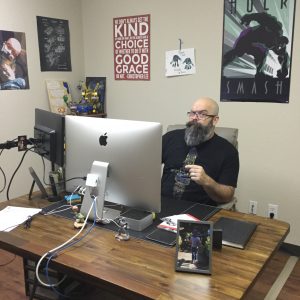 Google ranks websites in a large part based on how engaging and relevant their content is. With that in mind, website designers, and content creators need easy access to on-page content so that it can be added, subtracted, and adjusted when necessary. Choosing the wrong CMS can cause a massive headache and prevent your website from reaching its full SEO potential.
In addition to its ease of use, WordPress has an extremely intuitive linking system. This helps create internal links throughout your website, which allows users to navigate it seamlessly. Along with internal links, websites can also link out to authority pages on other domains. When paired with the CMS's incredible SEO capabilities and customizable design and content creation, there is no better choice for HVAC contractors.
To further discuss HVAC content management systems and how they can improve your SEO, call us at (800) 353-3409.