Accelerated Mobile Pages (AMPs), are mobile web pages designed within a defined group of coding parameters which ensure faster-loading speed and superior user experience. The parameters are part of a larger initiative started by Google and other search engines to account for the growing number of mobile users. The criteria mandate a "stripped-down" form of HTML so that pages are free from obtrusive elements that bog down site speed. AMP's can improve:
Engagement: The level of engagement shown by site visitors
Flexibility: The parameters leave room for designers to work
Performance: The overall performance of your mobile website
Results: A faster site, with more satisfied users
The mobile experience varies drastically with every website. Illegible text, obtrusive images, and slow loading pages are all factors that inspire user dissatisfaction and can hurt SERP rankings. Since Google has taken steps to facilitate faster and more efficient mobile pages, it is incumbent on us to take advantage. HVAC Webmasters incorporates Google AMPs as part of our website design services, which are included in your choice of basic marketing plans.
Call (800) 353-3409 to incorporate Accelerated Mobile Pages on your HVAC website.
The Downside of AMP for HVAC Contractors
While Google AMP's make mobile pages load faster, they also limit their inclusion of web elements. Stripped down HTML and CSS disqualifies most JavaScript and other large blocks of code. Some argue the stipulations negatively impact conversions, as elements proven to increase CRO have been regulated out of the code. However, organized planning and the utilization of other techniques can supplement the missing items. Google is adamant that AMPs are good for the world wide web. However, without proper planning, AMPs can cause:
Content Limitations: Your content will be very minimalistic as certain elements are banned
Shareability Decrease: Fewer elements means fewer users are excited about sharing
Tracking Problems: It can be difficult to efficiently track AMP access
Website Parody: How will users distinguish your website from others?
There's a middle ground for web developers looking to satisfy Google standards, but also maintain conversion rate optimization. Applying AMP parameters to certain web pages, and not others can achieve both objectives. Blog posts would be ideal AMP candidates since they aren't necessarily a conversion page but will benefit greatly from faster loading speed. Individual service pages might refrain from AMP, however, with JavaScript elements helping them secure conversions.
AMP and SEO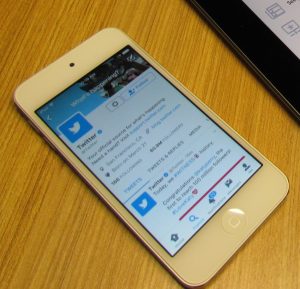 AMP is not considered an official Google ranking factor. Still, Google has always prioritized user experience and load times, and this initiative is designed precisely to enhance it. By decreasing bounce rates and increasing engagement, signals inspired from AMP pages can positively influence search visibility. Finding a balance between SEO and CRO is the challenge of every website, and one HVAC Webmasters can assist contractors with.
It's been several years since Google released its mobile-friendly algorithm update, which many in the industry coined as "Mobilegeddon". The idea was that websites without mobile-friendly pages would be rendered essentially useless. The prediction was mostly true, as sites with a mobile-friendly design now routinely outperform those without it. HVAC Webmasters offers mobile web design with each of our marketing plans to ensure you find the best service package for your needs.
Call (800) 353-3409 to learn more about accelerated mobile pages and how they can improve your HVAC site.