What Are HVAC AMP's?
HVAC Accelerated Mobile Pages, or AMPs, are mobile web pages designed within a defined group of code parameters that ensure faster loading times, and a superior user experience. The parameters are part of a larger initiative started by Google to account for a growing mobile user base. The criteria instructs web designers to "strip down" their HTML so that their pages can load more quickly. The result is less code, more speed, and a superior user experience. Google AMP's are designed to contribute to the following:
Engagement: The level of engagement shown by site visitors
Flexibility: The parameters leave room for designers to work
Performance: The overall performance of your mobile website
Results: A faster site, with more satisfied users
If you have ever browsed the web on a mobile device and come across a website that has text too large, images to wide, and takes forever to load, you understand the frustration of a dissatisfied user. If Google, and others, can move us closer to a faster and more efficient mobile web space, who are we to not take advantage? HVAC Webmasters incorporates Google AMP's into parts of our client websites, so that they can appeal to more users, and satisfy the criteria of the most popular search engine in the world. For HVAC Accelerated Mobile Pages, give us a call at (800) 353-3409.
Downside of AMP for HVAC Contractors
What goes up must come down. While Google AMP's make your mobile pages load faster, they also limit the range of elements that can be applied on them. Stripped down HTML and streamlined CSS make up Accelerated Mobile Pages. This disqualifies most Javascript and other large blocks of code from being present on your website. One could argue this stipulation can have a negative impact on conversions. The question is, do you prefer speed over content? Downsides to AMP include:
Content Limitations: Your content will be very minimalistic as certain elements are banned
Shareability Decrease: Less elements means less users are excited about sharing
Tracking Problems: It can be difficult to efficiently track AMP access
Website Parody: How will users distinguish your website from others?
There's a proper solution for every problem. In the case of AMP's, it is applying the parameters to certain web pages, and not to others. Blog posts for example, are good for AMP. Users are reading content and want it to load as quickly as possible. Service pages on the other hand, may not be as good. Perhaps you have certain Javascript elements you wish to embellish your service pages, and that cannot be done within the criteria of AMP. The good news is that HVAC Webmasters can help you get where you need to go. Our team of expert web designers has years of experience optimizing websites for mobile.
AMP and SEO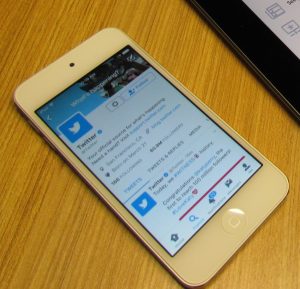 How will AMP's impact SEO? They are not considered to be an official ranking factor. With that said, Google has long prioritized websites that cater to mobile users. While Accelerated Mobile Pages may not have the SEO impact that people once thought, they will still contribute to user experience, which by definition, will influence search engine results. An additional factor is the relative scarcity of AMP's around the web. Many companies still don't know what it is or how to use it, which makes its SEO impact somewhat of a mystery.
It has been more than 2 years since Google released its mobile friendly update, which at the time was referred to as Mobilegeddon. This term referenced the death of websites that failed to present user friendly mobile pages. Fast forward to 2018, and rankings have continued to favor sites with fast loading mobile pages. HVAC Webmasters can help yours become one of those websites. For HVAC Accelerated Mobile Pages, call us at (800) 353-3409.