Most HVAC contractors have heard of Facebook and understand how it can help their business, but fewer are aware of Instagram and its marketing potential. Instagram is owned by Facebook, but is a social media platform that focuses exclusively on photos and short videos. IG is the fastest growing social platform on the web, growing from 600 million to 800 million in the last 12 months. HVAC companies can leverage this fast growing social platform in the following ways:
Engagement: Reply to comments on your photos to further engage with new customers
Hashtags: Posting company photos with hashtags like #HVAC #FurnaceRepair #ACRepair can attract interested users
IG Stories: Utilize Instagram's story feature so users can follow your activity throughout the day
Tagging: Instagram captions also support tagging which allows you to tag brand name profiles in appropriate images (for example: a major air conditioner brand that you've repaired)
There are seemingly limitless possibilities for HVAC companies and Instagram, as long as you're willing to be on the cutting edge of social media marketing. Though IG is known to appeal to a younger demographic, it is becoming so popular that it is expanding into target demographics. In addition, research shows that social media which starts out with a younger demographic eventually expands to reach everyone else. Call (800) 353-3409 for HVAC instagram marketing services.
Visual Concepts for HVAC Contractors
IG is a visual medium, and your content must fit the criteria. One common question asked by HVAC contractors about social media in general is, what types of content should be shared? For Instagram, consider the following concepts when crafting new content:
Before and After: Posting before and after pictures upon completion of a successful repair
Group Photos: Planned group photos help personalize your content and connect with customers
Promotional Images: Employ a graphic design team to create promotional material for IG
Short Videos: Take advantage of IG Stories by posting short videos of your work in action
2018 promises to be a competitive year in social media marketing and getting out in front of the competition is a great place to start. By incorporating the concepts above, you will be presenting content on the fastest growing social platform and engaging with a valuable demographic.
The HVAC Webmasters Advantage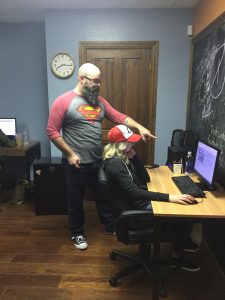 HVAC Webmasters offers social media marketing services to contractors across the country. Not only will we market your services on Instagram, but we will do so on Facebook, Twitter, YouTube and LinkedIn. We are a one stop shop for all your social marketing needs.
Our services expand beyond social media as well. Need a custom website optimized for Google? Check. Require a mobile friendly site ready to rank on local search results? Check. Any internet marketing venture you can think of is covered by HVAC Webmasters. To learn more about HVAC Instagram marketing, give us a call at (800) 353-3409.