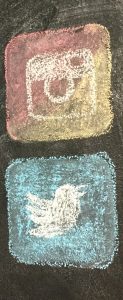 2018 will be the most challenging year yet for social media analysis. Things we once treated as internet marketing pillars have been all but abolished. One thing that hasn't changed, is the revenue stream being accessed by the major social platforms. Facebook, Instagram, Twitter, and YouTube are all thriving, and even more capital is expected to be poured into their revenue stream in the next year. HVAC contractors want to know how to proceed in these new and uncertain times. HVAC Webmasters can help. Our social media analysis services focus on:
Advertising Reach: Organic reach has been stunted on social media, making ad budgets grow larger
Changing Algorithms: We analyze your social activity against the latest algorithm changes
Measurable Data: As social platforms get richer, their analytics tools get more comprehensive
User Engagement: Finding the newest and most effective ways to reach users (i.e. live video)
If we were to analyze your HVAC Facebook Business Page today, we would likely find a substantial drop off in organic reach over the past year, and several months. On Twitter, the drop off may date back even further. Reaching consumers through organic marketing is becoming more and more difficult on social media platforms. That doesn't mean that the industry should be abandoned by contractors, but it does mean that changing strategy and evolving priorities will become imperative. For social media analysis for 2018, give HVAC Webmasters a call at (800) 353-3409.
Analyzing Social Media Advertising Campaigns
Social media is becoming more like PPC advertising than search engine optimization. While organic reach has dropped on Facebook, and Twitter, their advertising space has become even more valuable, and expensive. With that in mind, measuring advertising reach becomes critical. HVAC Webmasters has the experts for the job. We will measure and analyze every aspect of your social media advertising. Some of the metrics we look for include:
Click Through Rate
Conversion Rate
Cost Per Action
Traffic Sources
Often times we view every social platform through a singular lens, when in reality, they are actually broken down into subcategories. This is important only because the way advertising and analysis works will depend somewhat on the category of media. For example, Facebook and LinkedIn are social networks, Instagram and Snapchat are photo sharing platforms, and Twitter is known as a microblogging platform. Knowing how to advertise on each one of these subcategories will help determine the success of your campaigns. HVAC Webmasters can help you get started today.
Instagram Analysis for HVAC Companies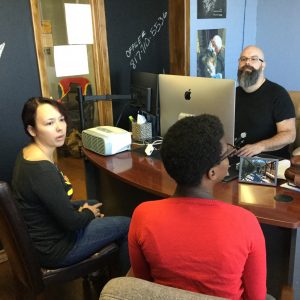 Instagram is the fastest growing social media platform on the market, reaching the 800 million average monthly user mark in September. That number figures to be over a billion soon, if it hasn't hit it already. While Facebook and Twitter no longer provide organic reach opportunities, Instagram still may. With many analytics tools available for Instagram, our ability to measure performance has exponentially increased. HVAC Webmasters can begin Instagram analysis on your company profile today.
Instagram's native analytics tool; Instagram Insights, is free, and many more 3rd party analytics tools exist for the fast growing platform. If you decide to invest in Instagram advertising, you can track the performance of your ads right on the native Insights tool. HVAC companies unfamiliar with analytics and how to properly interpret data have a perfect match in HVAC Webmasters. Our team of SEO and PPC experts will analyze every aspect of your social media presence, and use the data to implement improvements going forward. Call (800) 353-3409 For HVAC social media analysis.