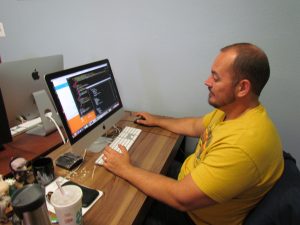 In order to sustain search engine optimization (SEO), HVAC company websites must evolve along with Google. One of Google's latest advancements involves microdata code called schema markup. Schema's purpose is to inform search engines like Google about the intention of your content, rather than just the verbatim text. For example, "AC repair" could mean a number of things without context. Is it an automobile's cooling unit, a commercial building unit, or a residential home unit? By using HVAC schema markup, you can inform Google that your AC repair is a residential service.
Schema markup was developed for the benefit of search engine users. That's why major search engines like Google, Bing, and Yahoo, all collaborated on schema.org to create a consensus interoperability for webmasters to implement within their website html. With this consensus, every website manager now has the opportunity to put their website data into context for search engine users. There is no cost to schema markup, and it can be added to any website.
How Can HVAC Contractors Implement Schema?
You can generate your schema by using Google's Structured Data Markup Helper. Though this tool can be used by anyone to generate schema data, implementing it into your website code does require some knowledge of html. The following steps will add schema markup to your website:
Generate: Use the aforementioned Data Markup Helper to generate your HVAC schema markup
Insert: Copy and paste the generated code within your source code (Warning: Do not alter code without knowledge of html and backups)
Test: Use Google's Structured Data Testing Tool to get a preview of how your website looks with the added schema markup
It is still advisable to use professional web design services when implementing schema markup. If done correctly, your HVAC contractor website will reap the rewards of more relevant traffic and higher click through rates. Consult with a professional web designer before altering source code.
The Importance of Schema for HVAC Companies
Schema markup is especially important to HVAC companies. Informing search engine users about the specifics of your services will lead to more relevant traffic and higher conversion rates. Additionally, Google prioritizes websites that implement schema markup because of their user friendliness. Some of the benefits of schema markup include:
Adaptability: As your HVAC company develops new service types, schema.org allows you to explicitly inform Google and quickly market them to the public
Content in Context: Before schema markup was available, your website's content was interpreted as verbatim text, often lacking the context to properly market your services
Lower Bounce Rate: Because schema markup puts your content in context, users are much less likely to exit your website immediately upon entering, making your website a candidate to climb the rankings
Relevant Traffic: HVAC companies don't need users who are looking for auto repair services, schema markup helps your website attract potential customers rather than empty traffic
Search engines have made it known that schema markup should be used to classify all types of data. While Google has made schema markup accessible to everyone, having knowledge of how to properly implement it can separate your website from competitors. At HVAC Webmasters, we have experience adding schema markup to heating and cooling company websites. To discuss HVAC schema markup services, call us today at (800) 353-3409