Last year, 97% of consumers read online reviews. In 2018, that number will only creep closer to 100%. For HVAC contractors, review management is critical to online marketing success. One of the most popular destinations for customer reviews is Yelp. In fact, Yelp, is sometimes referred to as " the review site". To ensure a positive representation of your company on Yelp, follow these steps:
Step 1: Claim / Set Up Your Page: If you haven't already, visit Yelp and click the claim your business button
Step 2: Optimize Your Page: Ensure consistent and accurate NAP information along with update versions of your logo and business categories
Step 3: Generate Reviews: Encourage customers to leave reviews by linking your Yelp profile on your website footer and email signature
Step 4: Respond to Reviews: Monitor your reviews and respond professionally to negative ones
The goal for all HVAC companies is to have an abundance of positive reviews. It is important to note however, that review websites and search engines discourage unethical solicitation of reviews. In other words, giving someone a free AC installation in exchange for a 5 star Yelp review will only get your business in trouble in the long run. For HVAC Yelp review management services, give us a call at (800) 353-3409.
Handling Negative Yelp Reviews for HVAC Contractors
We previously mentioned that Yelp reviews should be monitored and responded to. This is especially true when the review challenges the reputation of your company. Often times, angry customers will embellish negative aspects of your performance to discourage others from using your services. While the instinct may be to eviscerate the person verbally, that will only further damage your reputation. Instead, companies should do the following:
Be Customer-Centric: Put the customer first, even when they are wrong
Be Proactive: After responding to the review publicly, attempt to further resolve it in private
Be Professional: Refrain from foul language or insults and use professional ethics
Be Solution-Oriented: Offer discounts or other solutions that can diffuse the situation
In extreme cases when a customer leaves a review which violates content guidelines, you can report it directly to Yelp. You do this by navigating to "view reviews" and flagging the review for removal. This is the most convenient way to eliminate bad PR for your HVAC company. In cases in which guidelines were not violated, you will have to be more proactive in repairing your reputation.
HVAC Yelp Review Management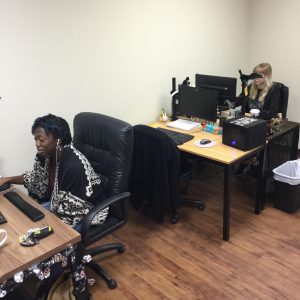 If you are overwhelmed by the idea of managing your Yelp reviews, along with reviews on other platforms like Google My Business, and Better Business Bureau, you have come to the right place. HVAC Webmasters offers reputation management services to HVAC contractors across the nation. We will manage every aspect of your online reputation so that you can focus on daily operations.
It is important to keep in mind that even the most reputable businesses will receive a negative review from time to time. As long as you combat them with an abundance of positive reviews along with a swift and professional response, they will be drowned out and fail to have any lasting impact on your reputation. For HVAC Yelp review management, give us a call at (800) 353-3409.