When discussing company reputation, there is no more relevant factor than online reviews. It is estimated that close to 90% of customers consult online reviews before making a decision. This glaring statistic means two things for HVAC online reviews. First, you need them. Having zero online reviews indicates that your company is relatively unknown. A consumer is more likely to trust an HVAC company with several good reviews, than one without any. Second, you must respond to negative reviews. For public relations purposes, you must respond to negative reviews in a professional manner, and try to resolve the issue amicably.
Online reviews are no longer a luxury for HVAC contractors. Without them your company looks disreputable, and with unresolved negative reviews, your company looks unprofessional. SEO can help you rank higher in search results, but if you have too many negative reviews, it may not matter. The best thing you can do for HVAC online reviews, is to ask satisfied customers to leave them. You can create email signatures as well as website footer links asking customers who benefited from your services, to leave a review on one or more of the online directories. These directories include Angie's List, BBB, HomeAdvisor, and Yelp.
How Should HVAC Contractors Handle Bad Reviews?
HVAC contractors should handle bad reviews in a professional manner. Your goal as a business should be to resolve the complaint. Apologize for the perceived inconvenience, and attempt to seek the contact information of the unhappy customer. You can consider offering a discount or a coupon in order to smooth things over. The customer might then remove the negative review, or clarify how the dispute has been resolved. Be careful not to offer discounts in exchange for positive reviews, as Google acts against these kinds of transactions. Here is how you should handle a negative online review:
Apologize for Inconvenience
Exchange Contact Information
Offer Discount (optional)
Resolve Dispute
Though negative reviews can affect your HVAC company's reputation, it is an unavoidable part of doing business. As long as the complaints are resolved, your reputation should stay in tact. Additionally, the more positive reviews you generate, the less impactful negative reviews will become. The importance of generating online reviews from satisfied customers cannot be understated. Typically, people are more likely to respond negatively, unless asked. So do your part and ask for online reviews.
How Many Online Reviews Do HVAC Contractors Need?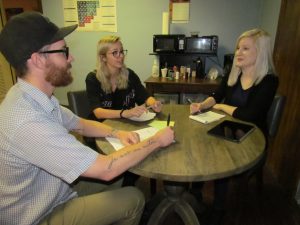 An estimated 85% of customers read up to 10 online reviews before they make a decision. Online reviews should be in the double digits. Having less than 10 reviews not only allows one bad review to water down your ranking, but it indicates a lack of presence in the community. The goal is to become as visible as possible to boost your online reputation.
At HVAC Webmasters, we understand that online reviews are an important part of online reputation. We also understand that generating and managing all these reviews can be exhausting. That's why we offer online reviews management for your HVAC company. To learn more about HVAC online reviews management, give us a call at (800) 353-3409.