While Facebook has devolved in many respects over the last decade (a trend its creators are trying hard to reverse), one area where it has remained credible is company reviews.
Facebook reviews are among the most trusted in the industry, and consumers looking for an HVAC company often check Facebook reviews before making a decision. The popularity of the Facebook app is one reason why their reviews are consumed at such a high rate. As it stands, Facebook reviews can impact a company's reputation through:
Disabled Reviews: Facebook allows business pages to enable or disable reviews, the latter of which is not recommended
Lack of Reviews: "No news is good news" does not apply here, as consumers want validation of a company's reputation
Negative Reviews: Multiple bad reviews can damage your reputation quickly, especially if they are left unresolved
Positive Reviews: Building up good reviews can have a tangible impact on your business and encourage new customers
Companies with a Business Page can enable reviews by visiting settings and edit page at which point the option is given to turn on reviews. As we stated, disabling reviews is counterproductive to a company's internet marketing campaign. A lack of reviews evokes a lack of trust and credibility, two qualities that should be avoided whenever possible. BrandREVU, a key part of our SEO service, takes the aggregate star rating of your reviews from Facebook and Google and displays them prominently on your main website (as well as its SERP preview). Call (800) 353-3409 for Facebook reviews management services.
Responding to Facebook Reviews
The presence of reviews, even negative ones, is more valuable than an absence of them. Negative reviews serve as PR opportunities for HVAC contractors, and when responded to in the right manner, can actually work to improve your online presence rather than detract from it.
If you've been in business long enough, an occasional distressed customer is inevitable. Whatever their contention is, your job is to facilitate a solution and a positive impression. If you display professionalism, your reputation will remain intact or even improve, while if you lose your cool, you'll also be losing potential customers as well. Follow these guidelines when responding to Facebook reviews:
Be Professional: Use appropriate language and always put the customer first (even if they're wrong)
Encourage Resolution: Offer a discount or partial reimbursement, anything that can resolve the issue
Follow Up: After responding publicly, message the user privately on Facebook
Stay Positive: Use Facebook's Like feature on positive reviews and always keep a positive disposition when responding in the comment section
Keep in mind that generating reviews, in general, is one of the best ways to minimize the impact of negative ones. By exercising techniques that encourage satisfied customers to leave testimonials (ethically), you can drown out negative feedback with an abundance of positive commentary. Simple things like asking for a review after completing service, or putting links to your review profiles in your email signature can make a difference.
The best option, however, is implementing the BrandREVU plugin from HVAC Webmasters. This plugin is an all-in-one reviews widget which both displays reviews on your website and allows customers to leave new ones. With this tool, leaving reviews for your company is easier than ever. The tool also allows your personnel to intercept poor reviews to try to diffuse the situation. Call us today at (800) 353-3409 to learn more.
BrandREVU WordPress Plugin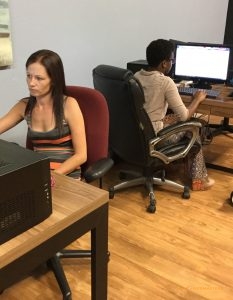 Signing on with HVAC Webmasters puts you at a major advantage over rival companies. Because of our exclusive plugin called BrandREVU. This website reviews integration widget does three invaluable things for your online presence. First, it displays testimonials from Facebook, Google, and other top review platforms dynamically on your main website. Second, it displays an aggregate star rating of all your reviews on your Google SERP preview. Finally, it encourages customers to leave new reviews on a platform of their choice, often times Facebook! When you combine these three features, your online presence is maximized.
In addition to Facebook reviews management, we also manage reviews on Google My Business, Yelp, and other niche directories like Angie's List and HomeAdvisor. A complete online presence requires complete attention to detail, something HVAC Webmasters takes very seriously. As the #1 internet marketing company for heating and cooling companies, we take pride in our services — which are not limited to reviews management but also include SEO, web design, content marketing, and PPC management.
Call (800) 353-3409 to sign up for one of our multiple online marketing plans, and ask about solutions for managing Facebook reviews.