There has never been a better time for HVAC contractors to invest in mobile advertising. Research estimates that mobile search will result in an almost 20% increase in business calls. Because mobile users are constantly on the move, immediate visibility has great value.
Mobile searches exceeded desktop way back in 2014, and the disparity only continues to grow. The tricky part about HVAC mobile advertising is getting your indexed website visible on mobile devices. Because of the screen size, organic search results are not immediately visible to mobile users. This quandary makes the value of mobile PPC campaigns exceedingly important. You should still use organic SEO for mobile, but that alone won't be enough.
The Importance of Mobile Ads for HVAC Contractors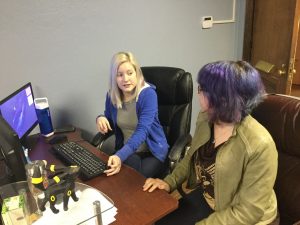 PPC campaigns, specifically those launched through AdWords, are one of the most important components of mobile advertising. Because mobile searches display fewer visible results, the top few spots, and the top spot in particular, become even more valuable than they are on desktop. Advertisers can condense mobile PPC campaigns with the following strategies:
App Extensions: HVAC contractors may not have an app, but it is something to consider moving forward
Call Extensions: The most common extension is a phone number link that will place a call to your office from the same mobile device in which the user is searching
Message Extensions: Google has recently developed message extensions which allow users to click a link that will send a text to your company phone
If you view Google's mobile search results landscape as real estate, there is not much space for rent. For this reason, your ads must contain immediate calls to action. Whether that's downloading your app, calling your office, or Google's newest option; texting your company phone, is up to you.
How Should HVAC Companies Approach Mobile SEO?
As mobile devices become increasingly prominent in the world of search engines, your SEO strategy must adjust to the medium. Think about the size of a mobile device screen. It can't possibly fit the amount of organic search results seen on a traditional desktop monitor. Because of this, HVAC contractors should consider the following implications of mobile SEO:
App Creation: Again, this is something HVAC companies should be thinking about moving forward, apps are going to become more and more prevalent as mobile device usage continues to soar
Indexing: Google now prioritizes the mobile version of your website when indexing, making the importance of a responsive mobile design higher than ever before
Localization: The ascendance of local SEO runs parallel to the increase in mobile searches, and HVAC companies should prioritize local search engine optimization (SEO)
Mobile Errors: It is no longer enough to ensure that your desktop version is error-free, Google will determine rankings based on errors or lack thereof on your mobile website
Page Speed: Mobile users want information fast, making the speed of your mobile website even more important than it would be on desktop
These are some of the components of mobile SEO that will continue to evolve over the next couple of years. HVAC mobile advertising is what will determine the sustainability of your company going forward. The time is now to put yourself ahead of the curve before it's too late. To discuss HVAC mobile advertising, give us a call at (800) 353-3409