What if you could advertise HVAC services to areas recently hit by the latest heat wave or cold front? With geotargteting from HVAC Webmasters, you can. As part of our PPC advertising services, we target selected areas with relevant advertisements. Location based technology has provided marketers with more consumer information than ever before. It would be foolish not to use it to your advantage. Benefits of geotargeting include::
Cost Efficiency: Geo-targeting is about maximizing resources, and none is more important than your finances
Relative Anonymity: Using this method, you can actually hide advertisements from competitors
Traffic Relevance: By targeting a certain location, be it with PPC or other advertising methods, you will only attract consumers that can be converted into sales
The phrase "timing is everything" might be cliche, but it is also mostly true. Successful advertisements reach the right people at the right time, an occurrence that was once impossible to pinpoint. A lack of data forced marketers to cast a wide net, if you will, in hopes of capturing leads. Today, data driven analytics allow us to more narrowly focus our marketing efforts, so that we can create "right place, right time" events more frequently. Call (800) 353-3409 for HVAC geotargeting services.
Identifying Target Locations for HVAC Contractors
The heating and cooling business can be profitable, particularity when serving multiple areas. With that said, most HVAC businesses are somewhat limited by their location, whether on a regional, state, or city basis. To identify target locations for advertising, you should list qualities of a high conversion location. In other words, what are the characteristics of an area that would value your services? Consider the following:
Opportunity: The demand for HVAC services, and the corresponding supply
Profitability: The dollar value of performing services minus its expense
Radius: The distance from the target area to your base location
At its foundation, geotargeting is about marketing efficiency. How few dollars can you spend on the greatest number of leads? Specificity promotes marketing precision, and reassessing the allocation of your resources should be a continuous process. HVAC Webmasters has been ahead of the marketing curve for more than a decade. We've helped countless heating and cooling companies improve their online presence, and create more revenue for their business.
Measuring Geotargeting Performance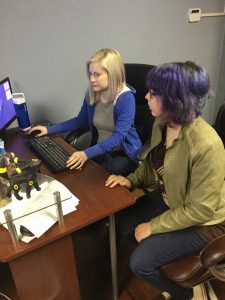 Before one can evaluate performance, they must measure it. Tools like Google Analytics allow companies like HVAC Webmasters to track the performance of clients' campaigns. Tracking and analytics provide real-time feedback to marketers, and encourage them to make adjustments "on-the-fly." Any PPC campaign that is not measured, is a waste of marketing dollars and an overall detriment to your company.
PPC advertisements are run most commonly on Google AdWords. This platform encourages geotargeting, and helps marketers with the process of measuring geographic performance. With the number one search engine in the world promoting the use of geotargeting, and providing the tools to both perform and measure it, refraining from its use would be nothing short of gross negligence. Call (800) 353-3409 to launch your geotargeting campaign with HVAC Webmasters.