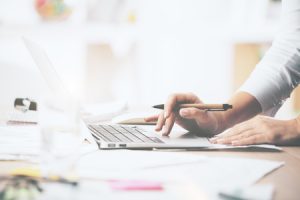 Bing is a less competitive market than Google for SEO which can be good news for small HVAC companies or HVAC businesses that are just beginning a website.
While the main goal of any SEO campaign is high rankings in Google SERPs, Bing is an all but untapped source for many industries, including HVAC. Because Google is the top search engine by far, most marketers forego Bing marketing. However, many users still utilize the Bing search, creating an ideal platform for companies that may otherwise have difficulty ranking on the Google giant. You might be thinking; what about Yahoo? Yahoo is in fact owned by Bing. Therefore, Bing advertising automatically connects to Yahoo search platforms as well. Learn how your HVAC company can utilize Bing searches for better marketing results by calling the HVAC Webmasters experts at (800) 353-3409.
It is estimated that a little bit more than 21% of U.S. desktop users search on Bing, some of which are exclusive to the Bing-Yahoo search engine channel. Users on Bing are also generally more predictable and are less likely to pursue services they don't actually need. Therefore, your conversion rates and ROI for Bing advertising could be much higher than other marketing sources.
Is Bing Relevant to HVAC Contractors?
Internet marketing is a very competitive landscape, so any avenue in which HVAC contractors can make intelligent investments with ROI potential is worth pursuing. Optimizing your website for Bing is not unlike how you do it for Google. For this reason, websites optimized for Google will be optimized for Bing by default. Still, there are a few subtle differences to consider when comparing Bing to Google. Bing's SEO differences include:
Backlinks Quantity: While Google prioritizes the quality of backlinks, Bing places more importance on the quantity — That doesn't mean they tolerate link schemes
Exact Match Domains: While Google has gone away from "exact match" domains automatically ranking high in search results, Bing still gives them priority
Keyword Usage: Exact keywords in your header tags, title tags, and meta description will prove more impactful on Bing than they do on Google
Optimizing your page for Google will generally give you a solid chance of ranking on Bing as well. Still, the subtle differences are something HVAC contractors should keep in mind when developing a website. Ranking for HVAC Bing keywords is a less competitive marketing opportunity, one in which companies can take advantage of with SEO.
Should HVAC Companies Invest in Bing Ads?
Though Adwords is the most popular PPC marketing service, Bing Ads provide an affordable alternative for HVAC companies looking to conserve their budget. Bing Ads actually allow you to import Google Adwords campaigns to seamlessly transition between the services. When discussing the top 100 HVAC keywords, we mentioned that buying intent keywords should take precedence over more general terms. The same should be true when running a Bing ad campaign. Bidding on long tail keywords with an intent to buy, has a higher ROI potential.
Bing ads offer HVAC companies a chance to show up on Bing and Yahoo search results, as well as on affiliate software and websites including Microsoft Office and The Wall Street Journal. If you are looking for a less competitive, less expensive PPC campaign, Bing ads could be exactly what you need. For HVAC Bing ads management, give us a call at (800) 353-3409