The number of consumers using voice search has increased. In fact statistics estimate that 65% of people 49 and under use voice assistants at least once per day. Another study projects that 50% of all searches will be voice searches by 2020. In 2019, we are much closer to that date than any of us ever expected. HVAC contractors have had to adapt their marketing methods over the years and voice technology will force them to do so once again. Here are some of the initial strategies to optimize for voice search:
Contextual Keywords: Voice queries will take place in conversational form increasing the importance of context
Featured Snippets: Snippets are most likely to be pulled by a voice assistant since they concisely answer common questions
Local Optimization: Accurate and consistent NAP information, along with a completed My Business profile will be extra important
Just like the emergence of mobile devices as the normal search instrument changed how HVAC websites were designed and marketed so too will this new phenomenon. This time around the evolution will be more prevalent within the language of on-page content. Mobile websites will remain a priority because of their speed and accessibility but what's written on them may matter more than ever before. 2019 is the time to optimize.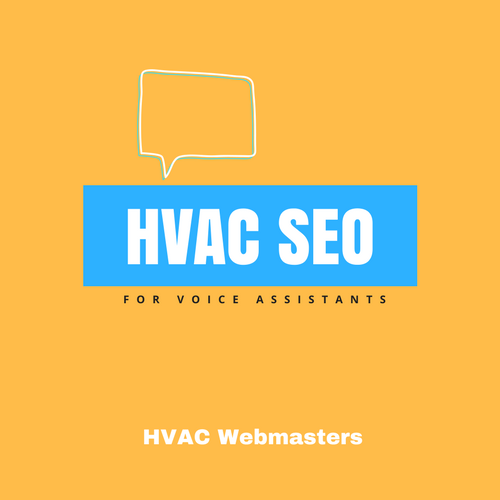 Conversational Search Queries
Since voice technology like "Alexa" aims to speak with homeowners in a conversational tone you can expect SEO for voice queries to reflect this. For example, when a user asks Alexa what is the closest ac repair company near me?" the website or business listing that clearly states their address, city, and zip code is likely to be pulled. A voice optimized page would state "Joe's HVAC is located in the city of Dallas, TX 75201 and services clients within a 25 mile radius." Other methods of optimizing for voice include:
Long Tail: Insert transitional or "stop" words such as "the"
Q & A: Pose a question in the header, and answer it in the subsequent text
SEO is much different than it was 5 years ago, 10 years ago, etc… and you can expect the same of voice search in the coming years. The trend of homeowners owning voice technology is expected to increase each year for the foreseeable future and as more people rely on these devices to perform Google searches, the more the optimization criteria will change and evolve. Staying on top of the latest recommendations will be crucial for contractors.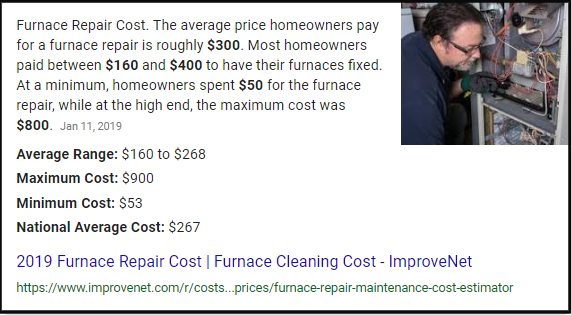 Structured Data For Voice Search
Helping search engines interpret on-page content with structured data markup is a good way to optimize for voice queries as well. Breaking down individual services for example will allow Google to segment your webpages into their appropriate categories and prompt voice technology to refer to them when searching. Many of the most cutting edge techniques for SEO will translate to voice searches as we approach 2020.

It's always better to be early on a trend than to be late. HVAC companies can still get by without voice optimization in 2019 but will the same be true in 2020? There's growing evidence that it will not be. Implementing an optimization strategy today sets up contractors for the future which is coming faster than many could have anticipated. HVAC Webmasters can provide the resources to help you generate leads for your business.