Technical SEO references search engine optimization techniques that do NOT apply to content. It is well documented that content marketing and link building can enhance SEO, but other technical aspects are also a factor. HVAC Technical SEO consists of:
Crawling and Indexing Optimization: Practices that simplify crawling and indexing for Google bots
Mobile Device Optimization: Techniques that enhance mobile presentation
Site Architecture: Foundational elements to your website, including breadcrumbs and URL structure
Site Speed Optimization: Techniques that increase site speed and loading times
Requirements for technical SEO are constantly evolving. As Google becomes more sophisticated, and updates its algorithms, websites will be expected to maintain best practices of technical SEO. It is for that reason why a professional HVAC SEO service is recommended. Call (800) 353-3409 for HVAC technical SEO.
Technical Elements of an HVAC Website
Before content is produced on a website, the site's hierarchy must first be constructed. A hierarchy refers to the URL structure of your website. For example, Residential HVAC Services could be a top level URL, and AC Repair could be a lower level URL. Elements of a well designed site hierarchy include:
Content Organization: Organize services based on relevance
Keyword Targeted: Use appropriate industry keywords within URLs
Page Categorization: Utilize Parent and Child pages to categorize services
Seamless Navigation: Create a page structure that makes for an easily navigable menu
The shorter your URLs are the better. For example, yourwebsite.com/residential/acrepair would be an optimal URL for an HVAC website offering residential AC repair. Search engines can easily crawl and index that URL for interested users, many of who could become future customers for your HVAC company.
Technical SEO for Mobile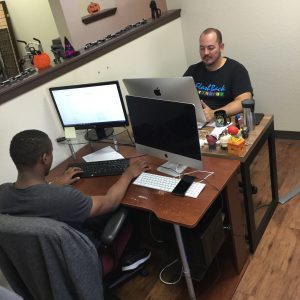 Your HVAC website should load quickly, and display optimally on mobile devices. You can use Google's free tool to Test Your Mobile Speed. If it turns out that your mobile site is slower than expected, you can take steps to improve that speed. Compressing images, cleaning up code, and other technical SEO practices will solve many of your issues.
If you require an SEO service that handles all aspects of optimization, HVAC Webmasters is for you. Our team of SEO experts and web designers will not only optimize your on page content, but also handle the technical aspects of search engine optimization. For HVAC technical SEO services, give us a call at (800) 353-3409.