Technical SEO refers to search engine optimization methods that do NOT apply to content. While link building and content marketing are widely covered aspects of SEO, the technical side of optimization is less talked about. HVAC Webmasters includes technical SEO in our organic search engine optimization services. For a specific list of technical optimization tasks, see below:
Crawling and Indexing Optimization: Practices that simplify crawling and indexing for Google bots
Mobile Device Optimization: Techniques that enhance mobile presentation
Site Architecture: Foundational elements to your website, including breadcrumbs and URL structure
Site Speed Optimization: Techniques that increase site speed and loading times
Like all other forms of optimization, technical SEO is constantly evolving. Since the "SE" in "SEO" stands for search engine, as Google improves, so must the methods used to optimize for it. HVAC Webmasters stays on top of the latest algorithm changes and maintains best practices as recommended by Google. To learn more about technical SEO, or to sign up for services, call (800) 353-3409.
Technical Elements of an HVAC Website
Before publishing content and its subsequent internal links, technical aspects of your website must be complete. From designing a cleanly coded website, conducive to seamless crawling and indexing, to mapping out a page structure and URL hierarchy. The technical components of your website set the foundation for what follows. As for the URL hierarchy, it should adhere to the following concepts:
Content Organization: Organize services based on relevance
Keyword Targeted: Use appropriate industry keywords within URLs
Page Categorization: Utilize Parent and Child pages to categorize services
Seamless Navigation: Create a page structure that makes for an easily navigable menu
Shorter URL's are better. For example: yourwebsite.com/residential/ac-repair is better than yourwebsite.com/residential-hvac-services/air-conditioner-repair-services. Not only is it easier for web crawlers to index, but it also makes it simpler for users to follow and avoids aesthetically displeasing redundancy. SERP presentation is also a consideration, as many users click on websites based on their result's visual appearance.
Technical SEO for Mobile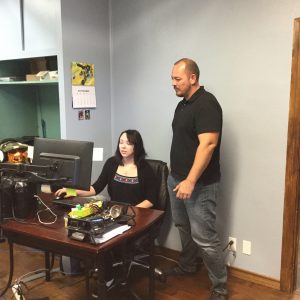 With the increase in mobile usage, a greater priority must be placed on technical SEO for mobile devices. Google offers many free tools, including; Test Your Mobile Speed, which help gauge the performance of your mobile website. If you find that your mobile site is slow, take action by cleaning up code, compressing images, and avoiding porous mobile elements like flash. HVAC Webmasters can help you through each step of the process.
For an SEO service you can count on, HVAC Webmasters is the perfect option. We handle all aspects of optimization including on-page content, off-site content, and technical optimization. Our focus is specifically on the HVAC industry which separates us from other marketing companies that handle a wide array of industries. Our primary objective is to improve your online presence and generate more leads for your HVAC company. Call (800) 353-3409 for technical SEO services.