Does SEO Generate HVAC Leads?
HVAC companies optimized for online search generate leads at a much higher rate than their competitors. From Google Maps listings to organic search results the chances of receiving a click and a call from online consumers are significant when your business ranks well. But SEO's relationship with leads is actually even more meaningful than that. You see the best kinds of leads… exclusive leads are best generated through a custom online marketing campaign. Contractors can generate leads through:
Company Website
Google Maps Listing
NAP Directories
Social Media
Exclusive leads are the highest quality leads for heating and cooling companies. Most leads services offer what are known as shared leads which force multiple contractors to compete against one another for the same prospect. Not only is the process grueling and time consuming but it ends up producing an objectively worse lead than those generated through exclusive means. A customized online presence ensures that all leads produced are for your company only.
How SEO Influences Lead Generation
SEO has evolved quite a bit over the last decade. What was once a market inefficiency, utilized only by a relatively small percentage of HVAC contractors and their web design teams, has now become a part of almost every marketing department. With a more evolved Google algorithm, and a massive increase in competition, generating leads from search engine optimization requires consistent and detailed actions. The good news is that HVAC Webmasters can ensure these actions are being completed with precision and regularity. SEO for lead generation relies upon:
Content Marketing
Keyword Research
Link Building
URL Structure
It's important to note that the qualities above are moot without a well designed website, and one that presents optimally across mobile devices. But with the presumption that design is competent, focusing on SEO for lead generation is an important next step. After all, the heating and cooling industry is a bottom line business, and nothing drives your bottom line more than lead generation and sales conversions. 2019 promises to be a competitive year once again.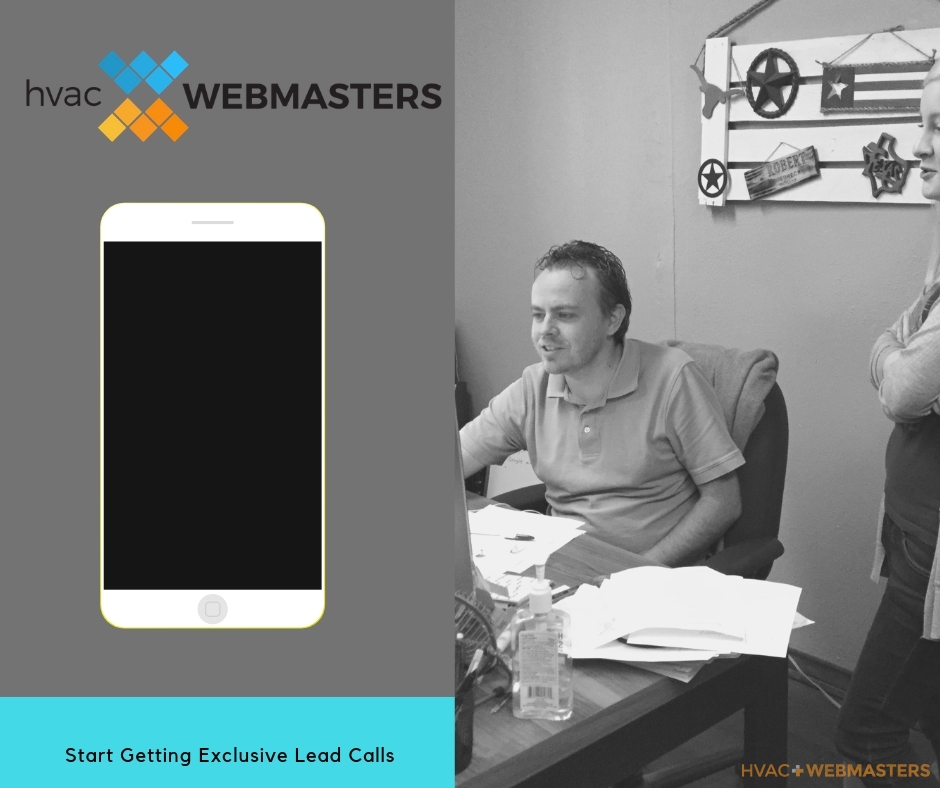 SEO + CRO = HVAC Leads
For internet marketing, step one is solid website design and structure. Step two is implementing SEO elements for lead generation. The third step is something known as conversion rate optimization. CRO and SEO work together to produce the valuable leads that every contractor covets. Conversion rates are optimized through the following:
Calls to Action: Placing phone number links within your search optimized content, promotes conversions
Content Engagement: Users won't stick around for the call to action unless they are engaged by the content that leads them there
Funnel Measurement: Using Google Analytics, web managers should breakdown every point of the conversion funnel process, to improve areas of high dropout rates
Information Relevance: Your SEO should focus on relevant keywords so that visitors will have already shown interest in your services before they enter the website
For optimal lead generation, CRO and SEO cannot be excluded from one another. Each component requires maximum investment to produce HVAC leads. After leads are generated, it is the job of your office to close the deal, and convert that lead into a customer. This will be easier than it is with so called "lead generation websites". Why? Because leads produced as a result of HVAC Webmasters services, are exclusive to your company, and are relevant to your services and service area.