Though on page SEO is a more well documented aspect of search optimization, HVAC contractors should also acquaint themselves with off site SEO. The term off site SEO refers to optimization that takes place away from your main website. Examples of off site SEO include:
Backlink Generation: Having your website linked from a 3rd party authority website
Directory Listings: Google My Business, Better Business Bureau, and other business listings
Review Websites: Yelp, Facebook, and other customer review destinations
Social Media Pages: Facebook, Twitter, Instagram and other social profiles
Google's evolution has allowed unlinked mentions to start influencing search rankings as well. Any reference to your HVAC company away from your own website is considered an element of off site SEO. The same goes for any activity done on your behalf, away from your main website. For HVAC off site SEO services, call us at (800) 353-3409.
How Links Influence Off Site SEO
Though the aforementioned branded mentions are not always links, the majority of your off site SEO activity will involve links of some sort. When analyzing the value of these links, we can break them down into specific categories, to help differentiate their purpose:
Manual Links: Backlinks acquired through link building methods, such as directory listings, forums, reddit, etc. (be careful not to violate Google standards)
Natural Links: Backlinks that are generated organically based entirely on the volition of a 3rd party
Solicited Links: Backlinks generated at the request of your HVAC website to a 3rd party (customer, authority website, etc.)
How valuable backlinks are to your search engine rankings well depend on something called link equity. The term refers to search engines general interpretation of a link's value based on things like site authority, anchor text, freshness, relevance, etc.
Applying Off Site SEO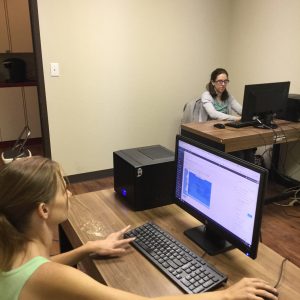 Off site SEO, sometimes known as off page SEO can be a time consuming activity. The internet is so large that optimizing your company's image on every corner of the web can seem daunting. It's for that reason that you should invest in HVAC Webmasters. We are a full service internet marketing company that will handle both your on page SEO and off site SEO.
If you are looking to increase your online visibility in 2018, there is no better way than to partner with HVAC Webmasters for off site SEO. We will ensure your business is listed on internet directories, social media platforms, and review websites. We will use link building strategies to help you acquire valuable links and improve your search engine rankings. Call (800) 353-3409 for HVAC off site SEO.