Search engine optimization (SEO) has evolved over the years. Today, when Google crawls your HVAC website, they want to see a solid structure that consists of a pages hierarchy as well as an uploaded sitemap. HVAC sitemaps and page structures have become an important part of SEO. Google details how to build and submit a sitemap on their search console website. It's somewhat surprising that so many modern websites make the mistake of not implementing a deliberate page structure, but this inefficiency presents an opportunity for your HVAC company website to jump them in the Google rankings.
Every website has some form of page structure which is perhaps why so many websites think they have this SEO market cornered. Yet, the presence of a page structure does not mean it's optimized for search engine results. Google prioritizes websites that create a user friendly hierarchy, one that presents website visitors with a logical presentation that satisfies cognitive behaviors. People looking for residential HVAC services are going to want to have a path to the more specific "air conditioner repair".
Understanding Sitemaps for HVAC Contractors
A sitemap is a data file with which webmasters can organize their site structure and present it to search engines like Google. When Google crawls your HVAC contractor site, they will interpret the sitemap and index it accordingly. The better Google understands your website, the more relevant traffic it will receive. Some of the primary advantages of sitemaps include:
Adjustment: When using sitemaps, Google is notified of changes to your content so that you can adjust based on market change
Classification: Sitemaps allow you to classify your pages and provide context to search engine users
Intelligence: How users react to your sitemaps gives you more data to analyze and can help you make necessary adjustments
Visibility: Sitemaps increase your search engine optimization (SEO) and help you stand out in search results
Though sitemaps are not required to rank well on Google, they certainly help. Because they are free to create and use, there is really no reason not to add them to your HVAC company website. Sitemaps are especially useful to really large sites with few external links. Sitemaps can be submitted as xml, rss, or text files.
How HVAC Companies Should use Page Structures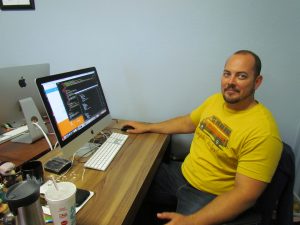 Page structures are part of every website's navigation. As Google continues to prioritize user experience, the importance of page structure becomes increasingly pertinent. Your site structure should make sense and be easily navigated. Your hierarchy of pages should include main pages or parent pages, as well as individual service pages or child pages.
Developing a relevant and coherent page structure can be time consuming. At HVAC Webmasters we provide SEO services for HVAC companies. If you are looking to grow your customer base and generate online leads, we can create and optimize a website that will help you reach your goals. For more information about HVAC sitemaps and page structures, give us a call at (800) 353-3409